Northwest beauty through Thuy Nguyen's design – Photo: Provided by the designer
In addition, designer Thuy Nguyen inspired the collection Pink silk and from the Pieu scarf in Thai folklore. According to legend, because she was separated in her love with Khum, Ban hung a Pieu scarf on the boy's house and went to find a lover. She walked forever, died and turned into a flower in the Northwest mountains. As for Khum, after he died, he turned into a bird and called out to his lover when the ban flower bloomed.
Designer Thuy Nguyen said, pink silk also symbolizes an emotional connection between people who love each other, feelings that are difficult to put into words, the opponent can sacrifice everything for the one he loves.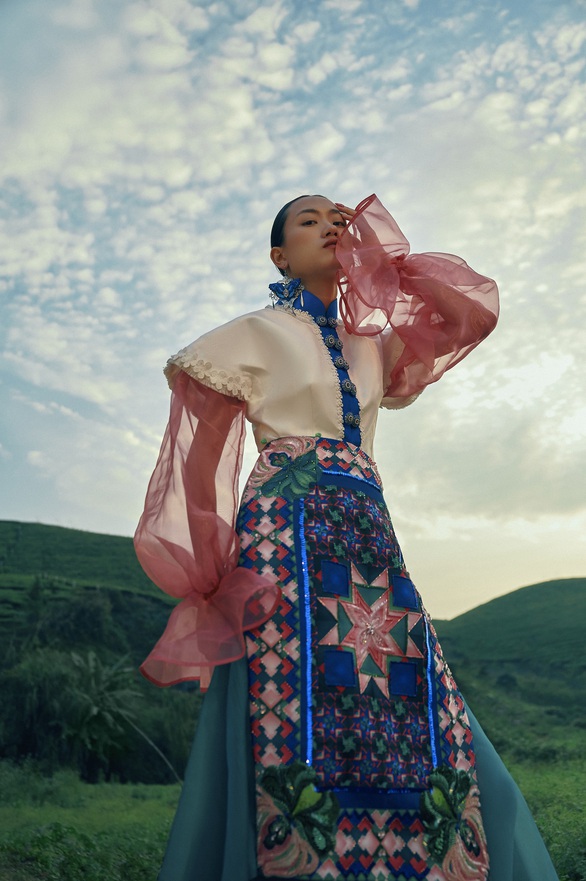 Thuy Nguyen subtly brings brocade into the design
According to the designer, the main materials used for this collection are brocade, brocade, lace, satin, etc. The combination of sturdy lines of brocade along with the floating of lace and satin shows e. warm, discreet but still exudes a bit of freedom for the wearer.
Thuy Nguyen embodies the theme of pink thread throughout in the innovative designs of Thai women from the old days (a tight short shirt with buttons along the length of the shirt), dull (skirt) to loose (tied up). back)… creating a highlight with contemporary beauty.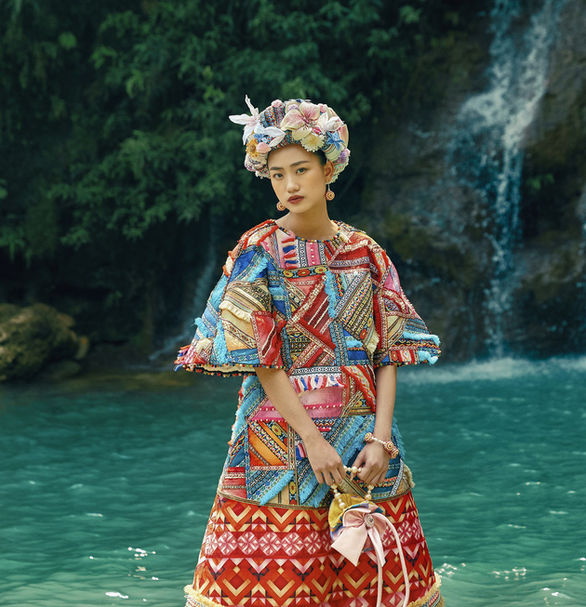 The combination of textures attracts all eyes
A special feature on these designs are stylized motifs from ban flower, star deer, 8-pointed star, pair of birds… These motifs are selected and developed from common images on brocade of ethnic women. Thai tribe.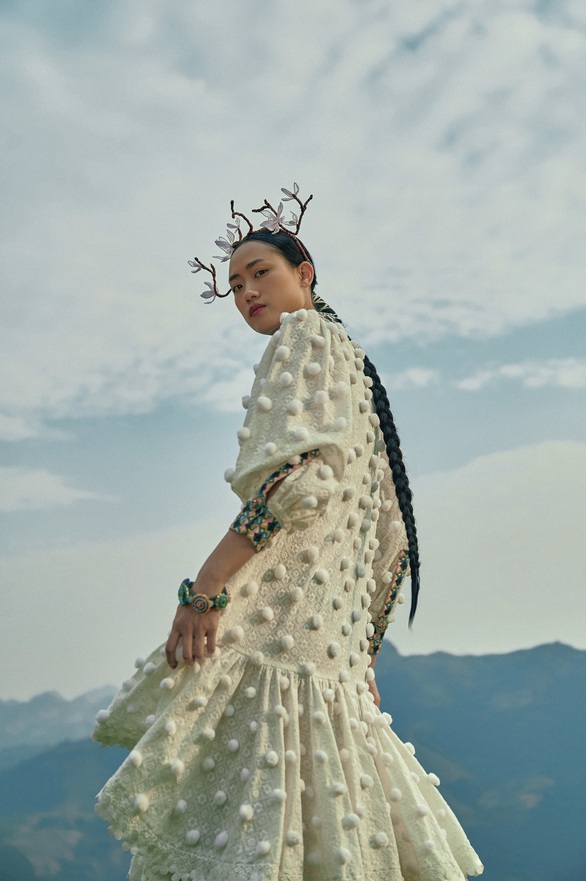 The costume of the Thai people is impressively stylized by Thuy Nguyen
In terms of color, Thuy Nguyen clearly shows two main colors, blue and green, in many different shades that are close to nature. It is a harmonious image of majestic mountains and blue sky.
The designer said these are also two prominent colors, often used in traditional Thai women's costumes.
In addition, pink, purple, yellow, orange colors are also used in the collection, creating more fresh shades like the fields of flowers brilliant in the sunlight.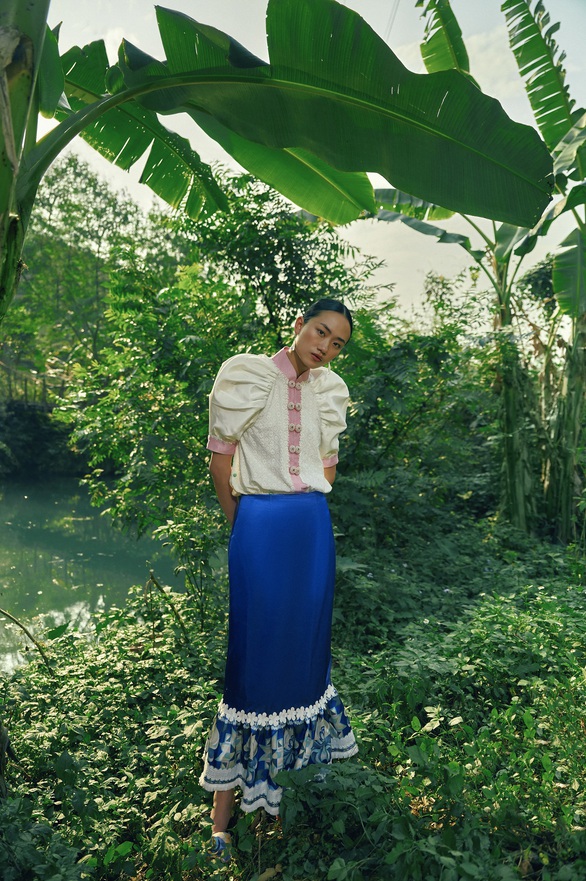 The colors are harmoniously combined, highlighting the wearer's figure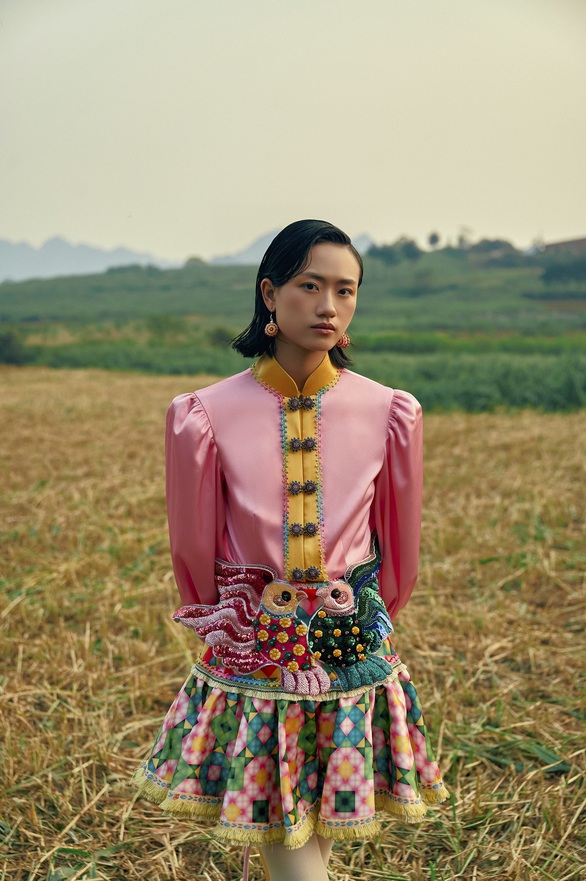 The details on the costumes are meticulously cared for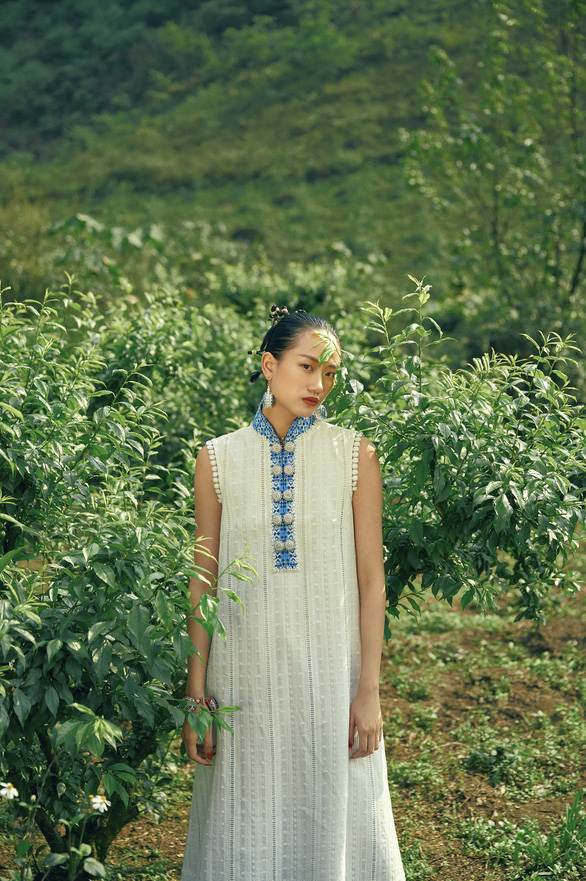 The design looks simple but leaves an impression on the opposite person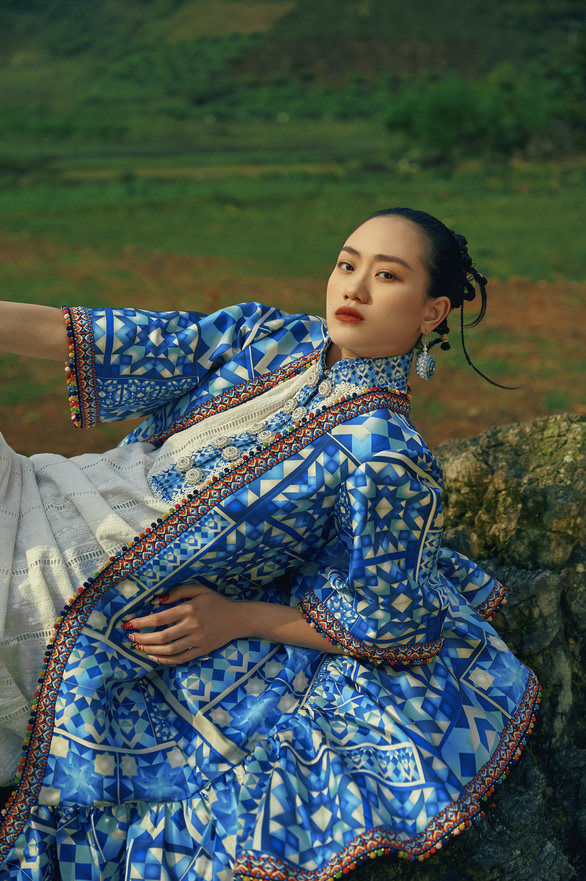 The rhythmic coordination between colors and shapes, exalting the beauty of Northwest culture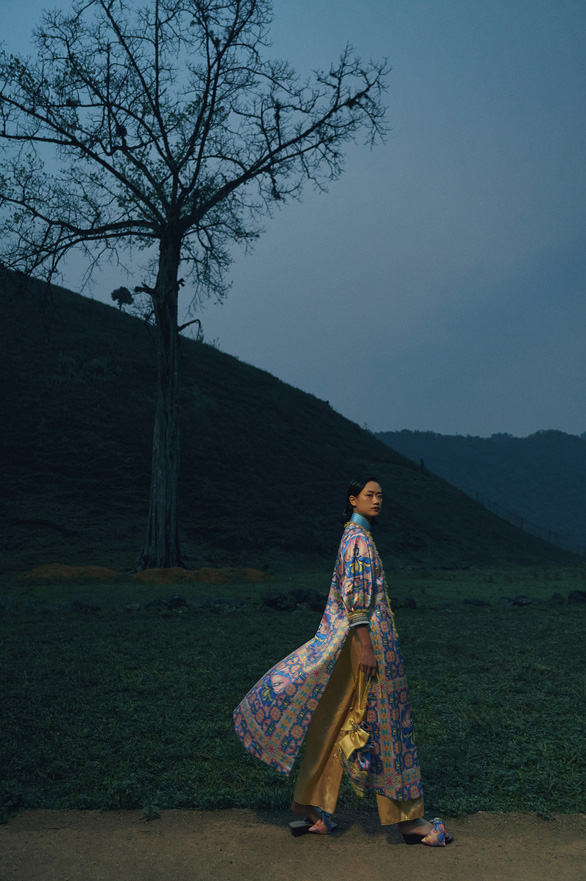 The collection is handled with a variety of techniques from attachment to embroidery on the background of stylized patterns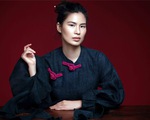 Thuy Nguyen writes culture on fashion
.