In Official Letter 5944/BYT-YDCT on strengthening epidemic prevention and control Covid-19 with traditional medicines and herbal products, the Ministry of Health is attached with instructions and a list of 12 drugs and medicinal products to prevent and support the treatment of Covid-19 and 9 products to disinfect the air, antiseptic. hand sanitizer and throat spray.
Treating Covid-19 patients at medical facilities
Regarding a number of traditional medicine and herbal medicinal products published under this guideline, on the afternoon of July 25, Assoc. Prof. Dr. Nguyen The Thinh, Director of the Department of Traditional Medicine and Pharmacy Management (Ministry of Health) , said that the 12 products mentioned above are not a list of drugs, products indicated for prevention and treatment, but rather a list of products sponsored and supported by units for the prevention of the Covid-19 epidemic.
"The production units of the above products have been accompanying and supporting the health sector and a number of provinces and cities: Bac Giang, Bac Ninh, Ho Chi Minh City… to use to support the treatment of patients. Covid-19 is asymptomatic, mild and moderate severity, for frontline doctors fighting the epidemic and F1s in isolation," explained Assoc.
According to Mr. Thinh, based on the list, it depends on the reality of hospitals and medical facilities when they are funded to distribute to patients. Products also need to be evaluated for effectiveness when used. For the group of drugs for prevention and treatment support, it is possible to use 2-3 types at the same time, combined with oral decoction based on the remedies mentioned in the instructions attached to Official Letter 5944/BYT-YDCT. That means that not all Covid-19 patients are the same, but each patient, depending on the condition and severity of the disease, the doctor will prescribe appropriate medication.
Regarding blood-active drugs (prevention and treatment of cerebral circulatory insufficiency, loss of balance, neck pain, numbness of limbs …) are included in the list of 12 drugs mentioned above, while Covid-19 is The disease caused by SARS-CoV-2, transmitted through the respiratory tract, Assoc. Thinh, further explained: "The blood-activated product is not a drug to treat Covid-19 but is a product on the list of sponsors, so we User manual".
In addition, with Kovir products (instructions for the prevention and treatment of viral diseases spread through the respiratory tract, immunity enhancement, immune regulation of viral diseases), Assoc. Products are still in the research phase. "Currently, the Ministry of Health has not announced products that are effective in preventing and treating SARS-CoV-2 infections," he affirmed.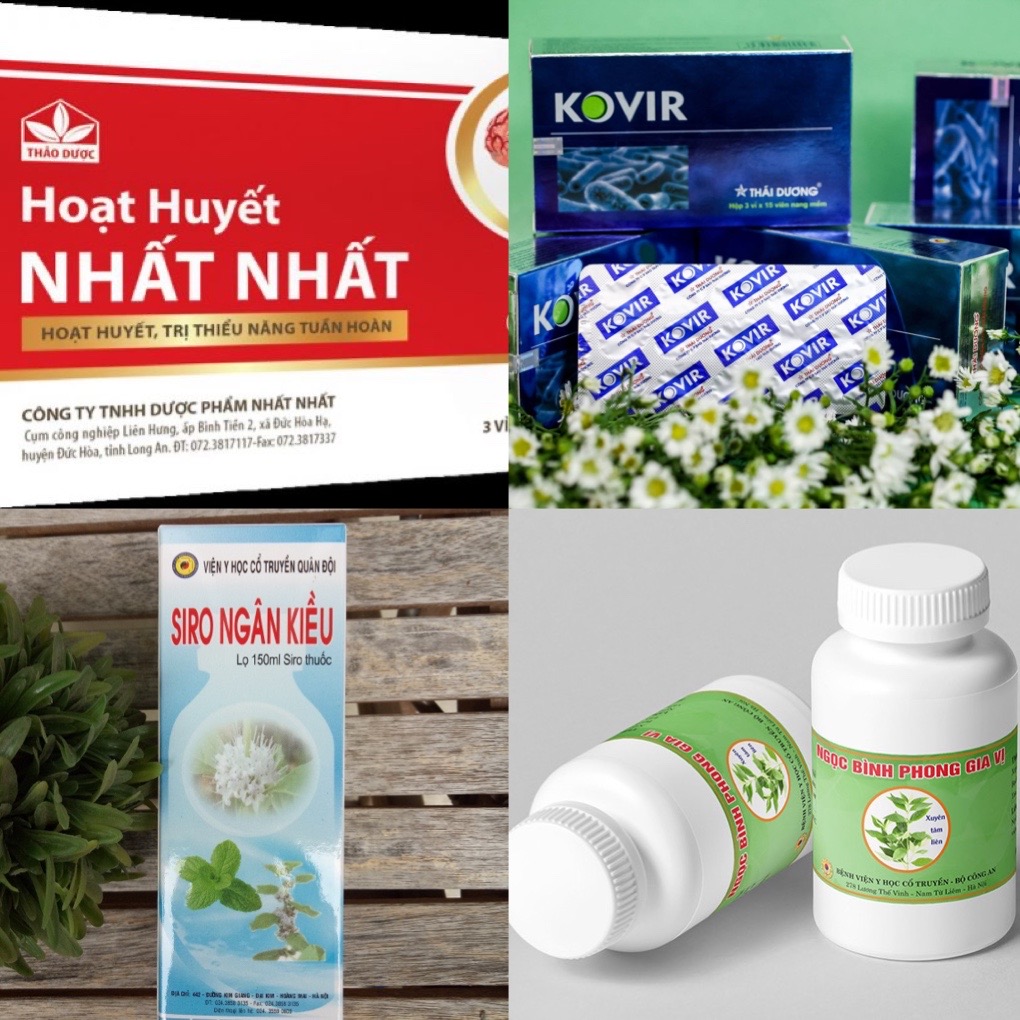 Some drugs in the list of 12 drugs and medicinal products to prevent and support the treatment of Covid-19
Currently, there is no specific drug to treat Covid-19 cases caused by SARS-CoV-2, so it is mainly supportive and symptomatic treatment. The main preventive measures are vaccination against Covid-19, early detection and isolation of cases.
Mr. Thinh said that people often have the mentality of buying medicine by themselves. But the drug when used must follow the instructions of the doctor because the drug always has 2 sides, good and bad. "People need to understand correctly. Should only use drugs according to prescription, advice of doctors, should not rush to buy and hoard drugs" – Assoc.
Previously, in Official Letter 5944/BYT-YDCT, the Ministry of Health stated that, in the face of complicated developments of the Covid-19 epidemic in many localities across the country, in order to contribute to limiting the spread of the disease and enhancing the ability to In order to prevent and control epidemics, the Ministry of Health proposed the Departments of Health of provinces and cities to direct traditional medicine medical examination and treatment establishments to directly participate in epidemic prevention and control in the locality, seriously implementing the guidelines of the Prime Minister, the Ministry of Health and related agencies.
At the same time, based on traditional medicines, processed and prepared products from medicinal herbs promulgated together with Official Letter 5944/BYT-YDCT for reference in procurement, bidding and receipt from organizations and individuals support for medical examination and treatment facilities to support patients infected with SARS-CoV-2, frontline medical staff, doctors and quarantined subjects (F1) in accordance with the local epidemic situation ".
12 products from medicinal herbs to prevent and support the treatment of Covid-19 (according to Official Letter 5944) include: 1.Ngoc Binh Phong Gia Xuyen Tam Lien 2.Kovi Capsules; 3. White ground base; 4. Sore Throat Syrup; 5. Syrup Nourishing Yin; 6. Ngan Kieu syrup; 7. Happiness; 8. ; Protect the air; 9. The Most Active Blood; 10. Imboot Capsule 11. Radial Inter; 12. Nasagast capsule – KG.