News from Bach Mai Hospital on 1-3 said the hospital has just received a letter of thanks from a special patient, a Korean man with stroke very heavy, saved his life thanks to the coordination between many specialists of the hospital.
Associate Professor – Dr. Mai Duy Ton, Director of Stroke Center, Bach Mai Hospital, said the patient is BHN, male, 46 years old, Korean, has come to live and work in Vietnam for 7 years. The patient is the owner of a large company in Vietnam that specializes in manufacturing Samsung phone accessories and car accessories.
Letter of thanks from a Korean man to Stroke Center, Bach Mai Hospital – Photo: Hospital provided
In December 2020, the patient and the partner group played golf in Hoa Binh. While playing golf, he suddenly had a severe headache, nausea and vomiting a lot. He was taken to the emergency room at a hospital in Hoa Binh province, had a CT scan of the brain and diagnosed subarachnoid bleeding, then transferred to the Stroke Center, Bach Mai Hospital.
Upon reception, doctors suspected that the cause of subarachnoid bleeding was cerebral vascular malformation. Patients undergoing angiography to detect diffuse subarachnoid bleeding – ventricular bleeding due to rupture of aneurysm separating the right vertebral artery V4 segment. This is a difficult, complex and sophisticated lesion, requiring an in-depth radiologist and experience to diagnose the disease.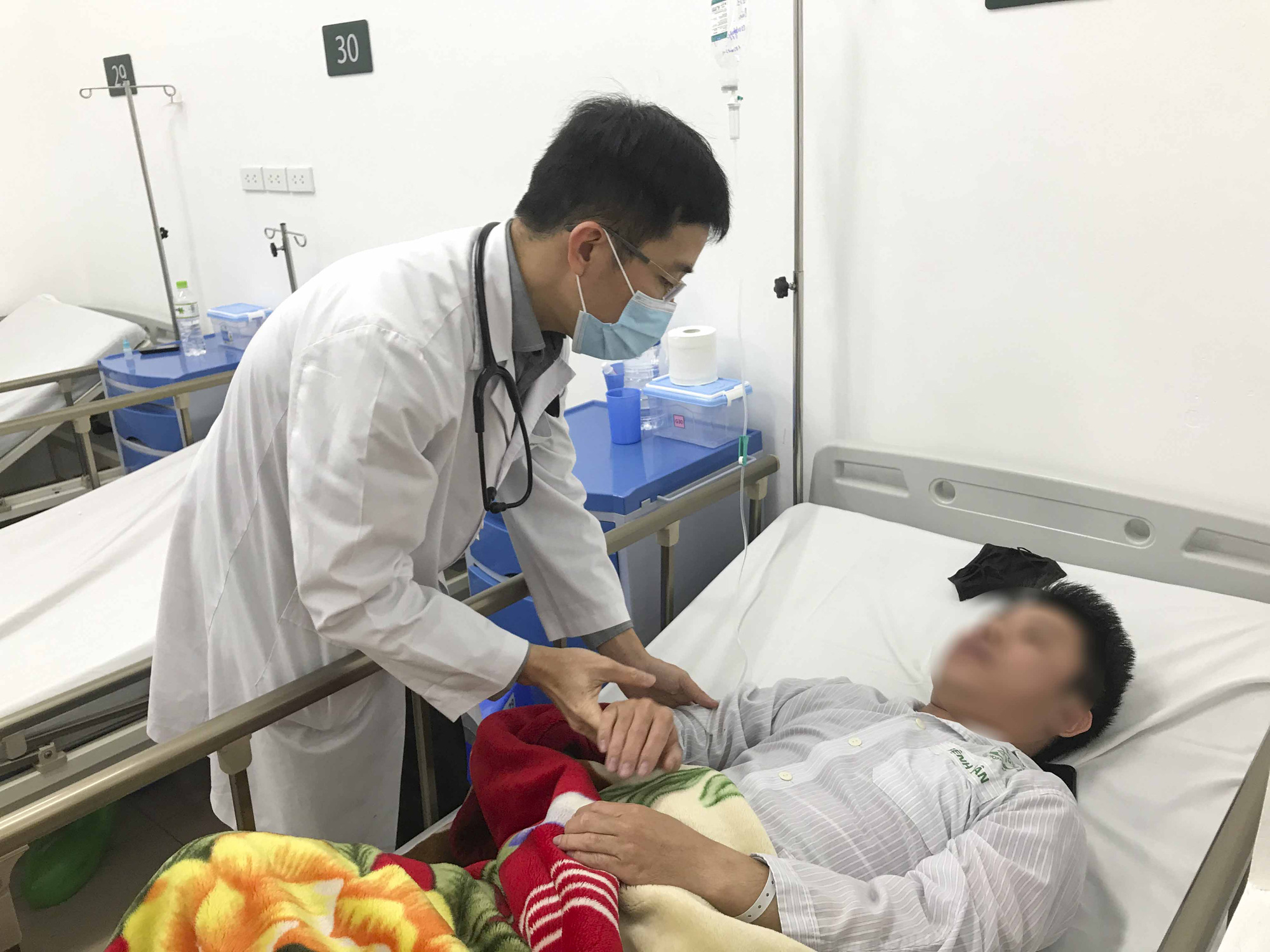 Treatment for stroke patients at Bach Mai Hospital – Photo: Mai Thanh
Doctors said this was a severe stroke and the patient would die without emergency intervention. Immediately the patient received a general consultation: Stroke Center, Photoelectric Center, Department of Neurosurgery unified to conduct emergency photoelectric intervention. The patient was admitted to the circuit intervention room without a moment's hesitation. The location of damaged cerebral vessels is a very dangerous place to intervene very hard, and there is a very high risk of complications of cerebral stem infarction.
After more than 1 hour of stress, the intervention of intelligence was successful. The patient was taken to the intensive care unit of the Stroke Center.
According to Associate Professor Mai Duy Ton, the patient will be treated and rehabilitated early at the end of the surgery. After 12 days of active treatment, the patient gradually stabilizes and progresses well. The patient is awake, communicable, self-breathing, and hemodynamic is stable.
After stable treatment at Bach Mai Hospital, the patient moved to two other medical facilities. Up to now, he has gradually recovered and on February 17, he returned to Korea for further treatment and rehabilitation.