Director Pil Nguyen and the dog Jack in "Little friends" – Photo: Facebook Pil Nguyen
Director Pil Nguyen told Youth Online: "Love for animals, especially pets, does not belong to anyone. In my opinion, this love is human, evoking a lot of sympathy no matter who you are, where you are…
Concerned about that, me and the crew decided to release a short film Little friend. I hope this short film will spread the message "If you know how to love a dog, you will know how to love a person" that writer Nguyen Nhat Anh sent.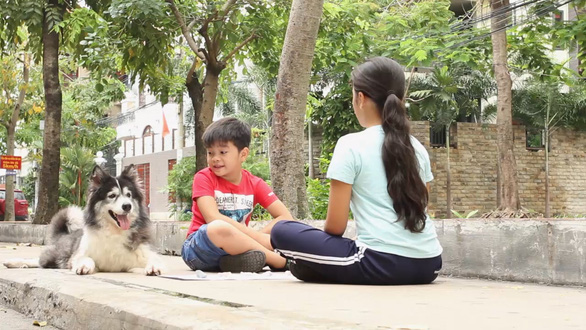 Dogs are best friends with humans – Photo: Facebook Pil Nguyen
Short film Little friend 10 minutes long, is the next product of the project for the community Cine For You (CFU).
The film's story is simple, but it attracts viewers because the director builds true details, close to everyday life.
Through two children and a dog named Jack, the film reflects the reality of buying and selling dog meat, as well as the story of a dog helping to get back stolen property with many meanings.
In the past time, Pil Nguyen has made three movies with the dog as the main character like the movie Little Friend, Little and the latest is Little friend.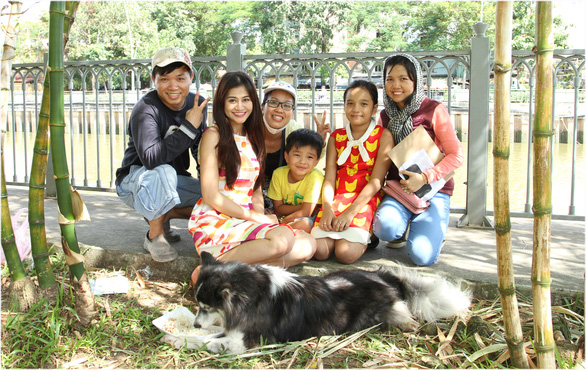 Short film crew "Little friend" – Photo: Facebook Pil Nguyen
"Making children's films is already a difficult topic for filmmakers, making films with animals is even more difficult. But on the contrary, if you can do it, the film will be really interesting and attractive," said director Pil Nguyen.
In order for the children to be able to act with dogs without much difficulty, especially with child actors who are afraid of dogs, director Pil Nguyen let the children go for a walk to get acquainted with the dog 3-5 months before filming.
Especially in this short film, director Pil Nguyen cleverly integrated the sharing of writer Nguyen Nhat Anh.
He is one of the few writers who have written many books about this dog or introduced this close pet into the story. For example, the dog named Beto in the book I am Beto. This book has been reprinted 50 times by Young Publishing House with about 150,000 copies.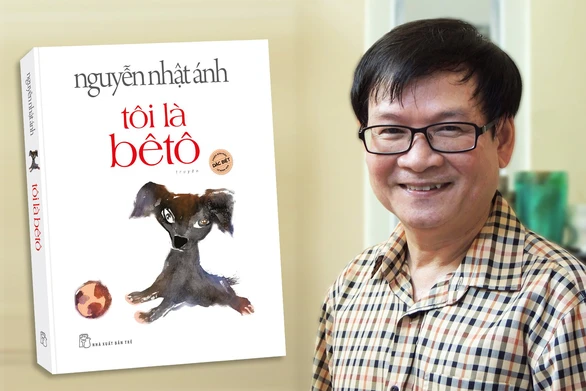 The book "I am Beto" special edition – Photo: MINH PHUC
"I often write books with dogs, also to send a message to readers in general and young readers in particular. If you know how to love a dog, you will know how to love a human. there will be less painful things" – Nguyen Nhat Anh shared.
Short film Little friend broadcast on the YouTube channel PiL Chanel.
Short film "Little Friend" – Source: PiL Chanel
Project Cinema for you (Cinema for you – CFU) is a project based on the idea of ​​​​creating streaming movie products that are both entertaining and educational for all ages.
This project was launched in March 2017, by director Pil Nguyen and his associates to improve people's knowledge and nurture dreams, especially children in remote areas.
As of April 2021, the project has launched products: Web drama Little friends (6 episodes), short film Children, series of programs Magical mirror, Heart Mission, Vietnamese Temple…
.