Cong Ly and Phuong Oanh in the movie Taste of friendship
In episode 11, in the scene where Mr. Tuan ran away from the hospital to find Nam and then died of an accident while crossing the street.The myth between father and son was so touching that the audience cried according to the character.
Movie Trailer Taste of the love
Many people wrote on the film's fanpage: "Phuong Oanh's acting took away my tears", "Father and son were excellent. Crying a river" …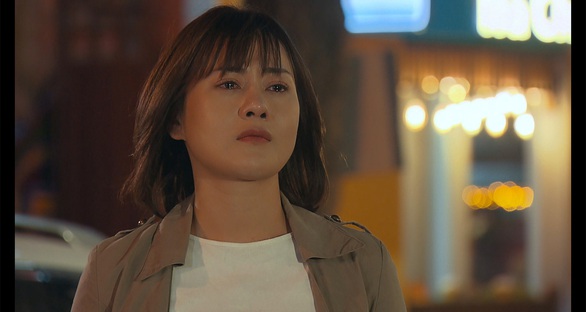 Phuong Oanh was haunted when filming a scene where Nam said goodbye to his father
This segment helped Phuong Oanh (as Nam) be praised for his good performance with actor Cong Ly (as Mr. Tuan – Ba Nam). Before that, in the first episodes, she was complained by viewers that acting was a bit stiff, not really immersed in the character.
Some viewers also expressed regret that Cong Ly only appeared in the first 11 episodes.
Father-son love of Mr. Tuan and Nam is the highlight in the first 14 episodes. In the near future, the relationship between Nam and Mr. Sinh – the biological father of Nam just returned from his prison term will surely have many emotional stories.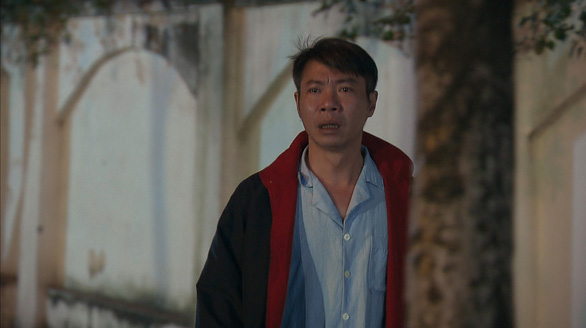 Even though Cong Ly plays a little, the audience remembers a father who loves his children immensely. – Photo: ĐPCC
Talking about this scene, Phuong Oanh shared with Youth Online: "When I read the script myself, I was haunted. When I left the set, my mentality was unstable, my heart was beating fast, I didn't want to face this scene even though I knew it was the character's story. Perhaps standing in a corner and asked the group to stop a bit because it was difficult to breathe.
Actually, at first I had a strong obsession when acting, then I instinctively release emotions, put myself in the character's mentality to act ".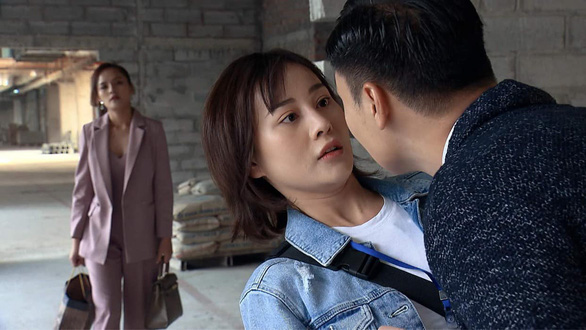 Scenes in the movie The taste of love
"Dad is the only person that Nam feels love, is the only person that Nam is relying on at the moment. Father's death, it's broken, is the end of the pain".
Phuong Oanh used to tell herself that she would suspend filming for a long time to recharge her energy, but she said that when she read the script, knowing the fate of Nam, she "swallowed" her promise to herself and returned to the movie. Because we think that if we don't take part in this movie, there will be a day of regret.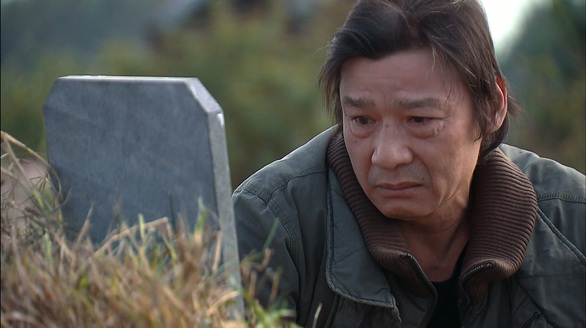 The role of Mr. Sinh marks the return of famous actor Vo Hoai Nam
Talking about her character, Phuong Oanh said: "Male is interesting, she is like a colorful chameleon".
The actress analyzed further: "If there are many colors, there will be audiences who like this color, not that color. When playing the role, I think in the first episodes, Nam is puzzled by his mother, she will love yourself, overdoing dad's love as a protest, not to be offended.So the girl is always bumbling, a little too much … Maybe this makes the audience feel bad love it".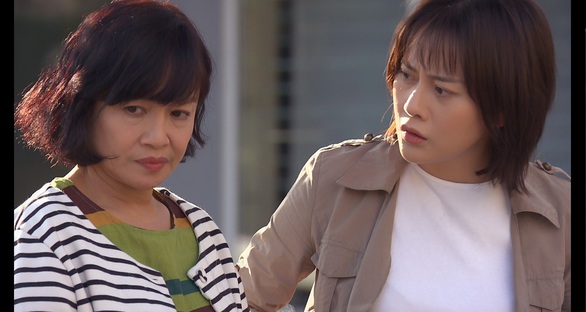 Male and adoptive mother coldly
"She has many flavors: bold, pale, sweet, deep, bitter, sour, acrid … Some people like, hate people, but I'm sure no one will" throw "her away …" – Phương Oanh shares more about Nam in the following episodes.
Taste of intimacy revolving around Phuong Nam, a personality girl who does not have the love of her mother but is pampered by her father. The future seems to be expanding for Nam, many events are happening: she discovered she was just an adopted child, then her father died, her adoptive mother borrowed a loan to flee … Meanwhile, her biological father was Mr. Sinh After returning from prison, he always silently watched and protected Nam …
The film is 120 episodes long, directed by Nguyen Danh Dung – who used to succeed with the film Go home – performed, with the participation of actors: Vo Hoai Nam, Nhu Quynh, Cong Ly, Tu Oanh, Quach Thu Phuong, Manh Truong, Thu Quynh …
The show airs at 9:10 p.m. Monday to Friday every week on VTV1.
.