At the 2021 Shanghai Motor Show held in China recently, Huawei phone company has officially unveiled its first car model named SF5. However, it seems that the Chinese phone company has no intention of making cars on its own. Instead, according to a Reuters source, Huawei is currently in talks to take control of a Chinese electric car maker. This will be a strategic transformation for the world's largest telecommunications equipment maker.
With the purchase of a car company to make electric cars, this will be a strategic transformation for Huawei.
According to two people with direct access to this information, Huawei is in talks with Chongqing Sokon Corporation to acquire a controlling stake in Chongqing Jinkang New Energy Automobile. This move will help Huawei makes electric vehicles Smart carries its own brand.
It is known that Chongqing Sokon is the parent corporation of Seres automobile brand. Founded in 2016, Seres was formerly known as SF Motors. At the same time, Seres is also the company that produces the samples car Huawei SF5 above.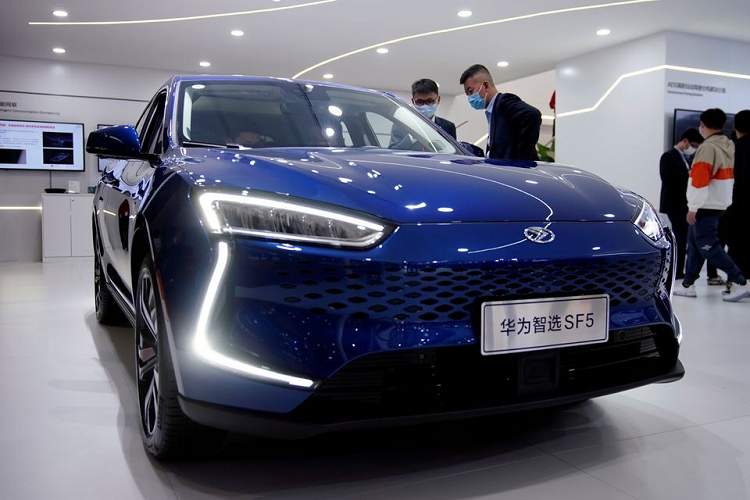 The full-name electric car model is the Seres Huawei Smart Selection SF5 of the Chinese carrier
However, representatives of Huawei still declined to comment on this information. "Huawei will not make cars," said a spokesman for the Chinese phone company. Even the Chongqing Sokon group did not comment.
In addition, according to the two sources mentioned above, Huawei also wants to buy a controlling stake in the ArcFox electric car brand of BAIC. Previously, ArcFox launched the Alpha S electric car, equipped with Huawei's system inside the car. However, BAIC only wanted Huawei to act as a small shareholder of ArcFox.
Talking about Huawei SF5, this car was ordered by more than 3,000 customers in 2 days. It is expected that Huawei will sell this car through stores all over China, including the online store VMall.com.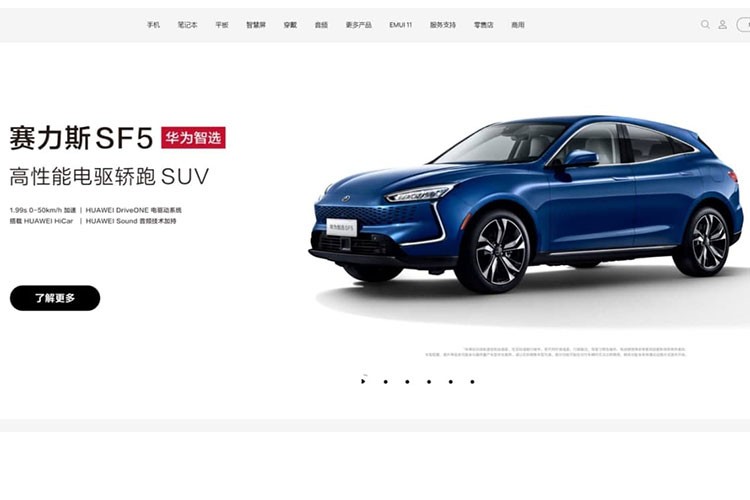 Huawei aims to bring the first smart car with its own brand to mass production by the end of this year.
Huawei also aims to bring the first smart car with its own brand to mass production by the end of this year. This model will be developed based on SF5 and is highly anticipated by Huawei. However, Chongqing Sokon's supply chain is having difficulty meeting this expectation.
Of course, Huawei isn't the first Chinese phone maker to enter the electric car industry. Before Huawei, phone company Xiaomi was also rumored to produce electric cars with an investment of up to $ 10 billion within 10 years.
Currently Beijing government is actively encouraging electric cars to reduce air pollution in the country. It is expected that sales of new energy vehicles, including electric cars, plug-in hybrids and hydrogen fuel cell vehicles, will account for about 20% of the annual sales of cars in the Chinese market by 2025. .
.