Chloé Zhao couple (Best Female Director Academy Award) and Joshua James Richards on the 93rd Oscar red carpet – Photo: REUTERS
The 93rd Oscar ceremony just took place in the morning of April 26, Vietnam with 3 important victories Nomadland: best film, best director (Chloé Zhao) and best actress (Frances McDormand).
3 movies, 3 Oscars, 2 dogs & 3 chickens
That can be considered the fortune of the duo Chloé Zhao and Joshua James Richards after the historic victory for Nomadland. She is an Asian director, a "Beijing New Yorker", and he is an American cinematographer.
They met while studying film at New York University. The two became partners and lovers right after graduating from college and moved to live together to fulfill their movie dreams.
Zhao says you don't have to be a master of any art to become a filmmaker. You just need to gather the best people in their fields and invite them to collaborate on a movie that you direct.
And your job is to tell a great story. And the "best person" in the field of visual director was none other than Joshua James Richards at the time. Richards was also the one who assisted Zhao in advancing into the far reaches of America, where the two wanted to tell contemporary Far West stories.
Songs my brother taught me (2015) is the first of both series. To make this super low-budget debut, Zhao wrote more than 30 script drafts, adjusting the story himself to fit the budget.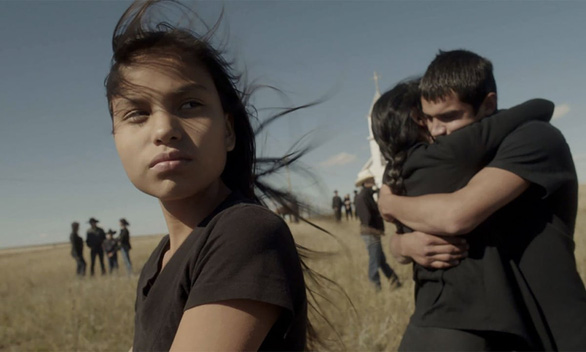 Movie scene Songs my brother taught me
The film is surprisingly surprising, with critics even calling it the best contemporary American film far-west recent, simply because it touches the lives of abandoned margins and tell the world about their vulnerability.
The Rider (2017) continues this narrative circuit. It's a very personal film, with stunning visual language, where Zhao and Richards use their lenses to portray the majestic and sad Far West where their characters struggle between. to continue or stop my dream.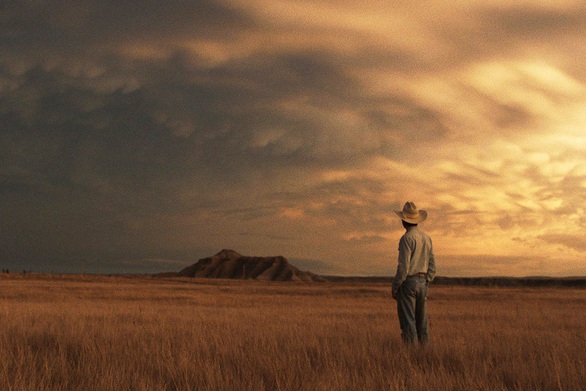 In early 2018, the film won many important awards at the Independent Spirit Award. The film also entered the top 10 of the best films of many prestigious film critics and newspapers. That's when they started making the third movie: Nomadland, continue to explore the lonely lives of the small people in the American Far West.
Zhao's indie films, in which she often takes on important creative roles such as writer, director, producer and editor, often have hyper-realistic style. ) with half-documentary, half-fiction stories, and select amateur actors.
Nomadland It seems like the only exception to the trio, where there are two more talented actors Frances McDormand and David Strathairn, but somehow, it feels like they're life-to-screen characters too. .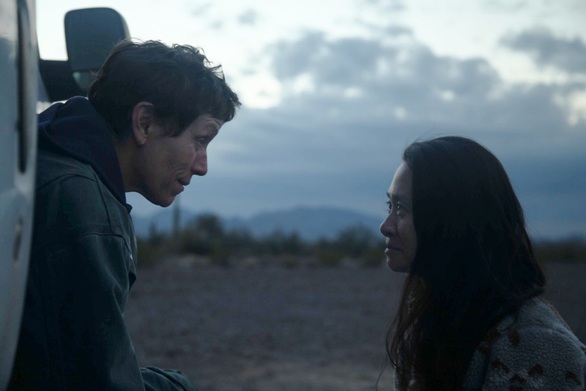 Director Chloe Zhao (right) and actor Frances McDormand, two talents combine to make the excellence of Nomadland – Photo: Joshua Richards / Searchlight Pictures
Richards is the one who supports and enhances Zhao's cinematic aesthetic with sweeping angles and intimate and narrative frames of lonely characters in the vast natural world. big.
When answering the interview Vanity Fair"Chloé has a great ability to grasp human psychology and their universal story," said Richards of his girlfriend. That is why this Chinese filmmaker has moved so fast in Hollywood.
Even though Nomadland Bringing many glory, this couple's life has not changed much. They still live as independent filmmakers in seclusion in their suburban home in Ojai, California, with two dogs and three chickens.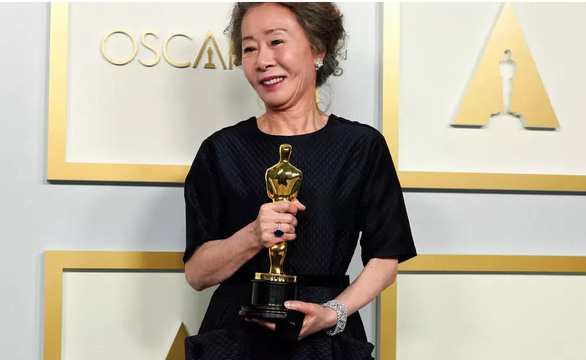 Korean actress Youn Yuh Jung won an Oscar for Best Supporting Actress for her role in Minari – Photo: Reuters
Recognize new faces and honor veteran talents
In the first categories announced, the new names were honored one by one. The best supporting actor belonged to black actor Daniel Kaluuya as the leader of the Black Panther in the political biography: Judas and the Black Messiah.
This British actor only shined 4 years ago thanks to his lead role in the horror film Get out directed by Jordan Peel, but has been making a rapid progress in his career with recent successful films.
Two awards for the Original Screenplay and Best Adaptation Screenplay were announced quite soon, to Emerald Fennell and Florian Zeller – the two screenwriters and directors in their first film that they choreographed. Promising young woman and The Father, of which each film received up to 6 Oscar nominations.
The new approach to the topic and the structure of the scenario rich and creative are the strengths that help these two new faces win.
Youn Yuh Jung, an actress from Korea, won convincingly for the Best Supporting Actress award for her role both bringing laughter and tearing viewers away in the immigration drama. Minari.
Director Lee Isaac Chung (left) and the cast – Photo: DEADLINE
Youn Yuh Jung's award is both a rare recognition for an actor from Asia, but at the same time it is also valuable to honor a veteran talent, regardless of skin color or origin.
Meanwhile, in the last two important acting awards announced, Best Female and Best Actor, instead of recognizing two new talents, Casey Mulligan and Chadwick Boseman (the actor passed away because Cancer not long ago), the American Academy finally paid tribute to the two great talents of American cinema, Frances McDormand (Nomadland) and Anthony Hopkins (The Father) with two roles that must use the word "power" to describe the strength of their acting.
Best Film Nomadland: make friends with myself
In NomadlandFern – an old woman who loses everything in her late twilight – has chosen her nomadic life as her journey to find liberation.
The film, on the one hand, remains an important voice of strong social criticism, especially America's fragility to some historic event such as the economic crisis (and epidemics. term).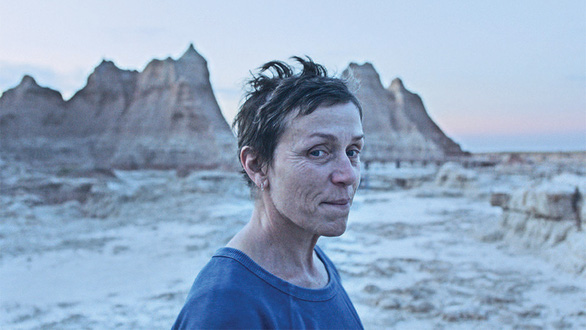 Frances McDormand played in Nomadland – Photo: Variety
But on the one hand higher and flattering the meditative spirit of Buddhism, breaking the border wall, Nomadland is a film about the journey of awakening and helping us to answer the existential question of the loneliness and loneliness of life while being on the other side of the slope.
The film serves as a cure for wounded souls, that before this volatile and volatile life, focus more on your soul, make friends with yourself and with nature. , rather than seeking outside sources of joy or refuge.
The role of Fern was played by Frances McDormand at the age of 63, helping her win the 3rd Academy Award for acting, on par with the achievements of Meryl Streep, Ingrid Bergman, Jack Nicholson, Daniel Day Lewis and only lost. each Katherine Hepburn (4 awards) only.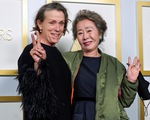 Asian cinema – the rising star of the Academy Awards
.