Nhat Hao's coronation moment (left)
Overcoming many heavyweights, Sy Hau and Nhat Hao were present in the ranking finale, which was broadcast live on HTV9.
At this night, the two contestants continued to bring to the audience a wide range of emotions through unique performances, proving their acting ability.
Meritorious Artist Vu Thanh Vinh, People's Artist Dao Ba Son, Meritorious Artist Phuong Dien and producer Ly Hai sat on the hot seat of the final night.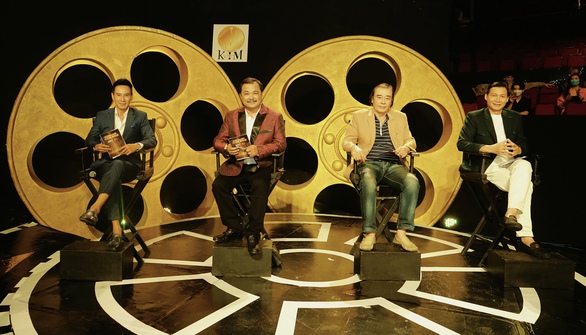 Sy Hau opened the competition with the performance "Debt" choreographed by director Minh Nhat. He transforms into a young man named Binh who has a poor appearance, many bad habits, but inside he has a kind, gentle, family-loving disposition.
Binh was once saved by a rich family, so he owes a favor. Binh was unfilial to his grandfather, becoming a drunkard, clinging to his "rich wife" – the daughter of Binh's life-saving benefactor.
She was pregnant with another man, so Binh became a "cannon fodder" to cover the eyes of the world. Binh was in pain and endured so much frustration. Meanwhile, he falls in love with a village girl and cowardly, helplessly watches her get married.
In the end, Binh and his grandfather were determined to pay off this debt of gratitude by leaving their homeland.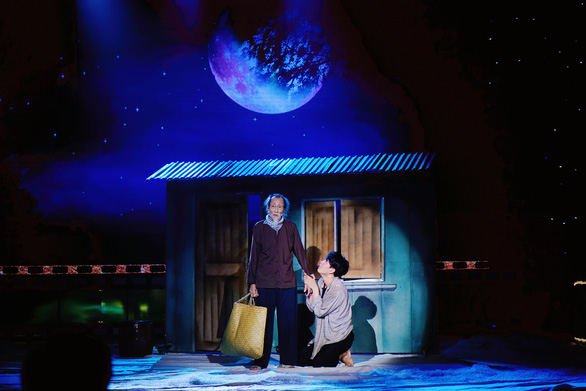 Sy Hau in the contest was full of emotions
Sy Hau's performance brought tears to the audience and the judges. Director Vu Thanh Vinh praised the script with a lot of acting land. Ly Hai said that he watched and couldn't take his eyes off because of his attractive acting. Even at the climax he was in tears.
If Sy Hau has a natural acting style, Nhat Hao has a subtle acting style that touches the emotions of the audience. In the final night, Nhat Hao competed in the performance "Light of life" choreographed by director Ngoc Duyen.
Nhat Hao brought his own life story to the stage. He recounted his journey to aspire to become an actor. Overcoming many difficulties, Nhat Hao and his best friend – also girlfriend – graduated from theater school.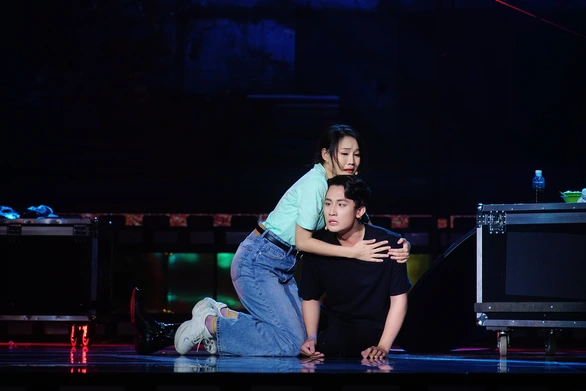 Nhat Hao was judged by the judges for his natural and attractive performance
He is diligent, hardworking and takes on every role no matter how small or big, no matter how he is treated, he is patient and does his best. That helped Nhat Hao get the first lead role in his life.
However, during practice, he had an accident that caused a head injury due to a break in the safety belt while performing an overhead action scene. Nhat Hao painfully knew that the person who cut the rope was a close friend because of a small conflict. However, with the remaining strength, he completed the role completely.
Director Phuong Dien highly appreciated Nhat Hao's ability to change psychology very quickly, acting very honestly. "I have analyzed the character's psychology very well. I will be a cinematic face that directors need in the future," emphasized director Phuong Dien.
Director Dao Ba Son said that Nhat Hao knew how to reveal the inner character of his character, and knew how to hide and suppress his emotions.
In the end, Nhat Hao was named as the winner of the show The face of cinema 2021. Runner-up belongs to Sy Hau.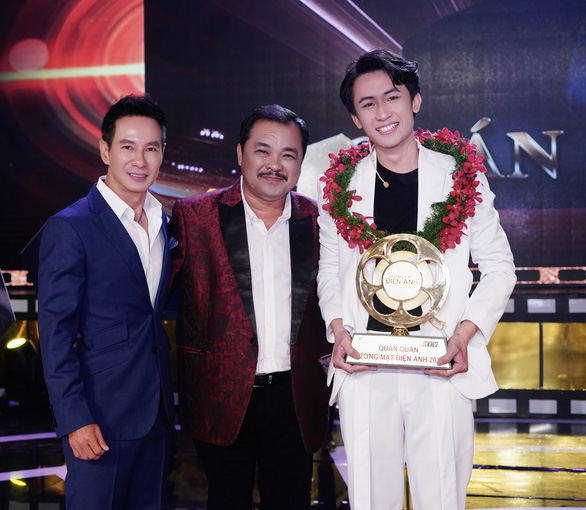 The jury congratulates the new champion "Face of Cinema"
Cinematic face is a program to find talents in the field of cinema, jointly produced by Ho Chi Minh City Television Station and Khang Media Company.
In 2021, the program Cinematic face returned to season 5. Due to the impact of the COVID-19 epidemic, there was a time when the program had to be recorded through an online connection.
This program has also contributed to bringing a positive energy to the small screen audience in the past time.
Cinematic face is a professional playground that gives wings to many talented young actors such as Mai Tai Phan, Quang Son, Ngoc Vang…
.