Musician Nguyen Van Chung marks a 20-year journey of composing with a music book – Photo: PHUONG NAM
This book marks the 20-year journey of pursuing art by Nguyen Van Chung, recording important milestones in his writing career, as well as introducing "hit" songs that make his name such as: Wailing moon, warm wind scarf, mother's diary, rainy path, rose house, winter not cold, night moon love, glass dream, paper crane, you are always on my mind…

Nguyen Van Chung said the book has 50 songs, which are the songs that the audience loves and he himself also loves. Including music text, musical notes, and personal pictures.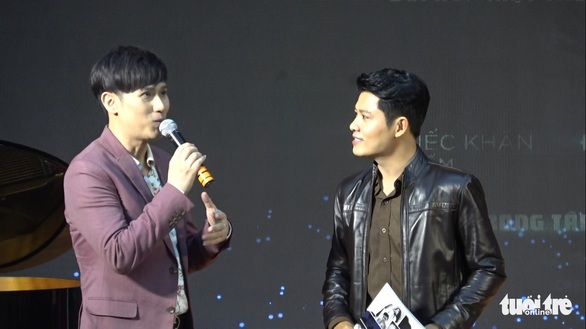 Nguyen Vu was one of the first singers to accept Nguyen Van Chung's lyrics – Photo: PHUONG NAM
When going through events or experiencing in life, all of them will become Chung's source of raw materials and feelings of music writing. If he could keep his job fire and passion, Chung thought he could write for the rest of his life.
Musician Nguyen Van Chung
Chung decided to print this book, as keeping the youth of the 8X, 9X generation. Chung's criteria for choosing these songs is also because it marks the collaboration of Chung and singers over the past 20 years such as Nguyen Vu, Nhat Tinh Anh, Khanh Ngoc, Cao Thai Son, Quang Vinh, Bao Thy, Khanh Phuong, Akira Phan, Hien Thuc, Thanh Ngoc … "- Nguyen Van Chung said.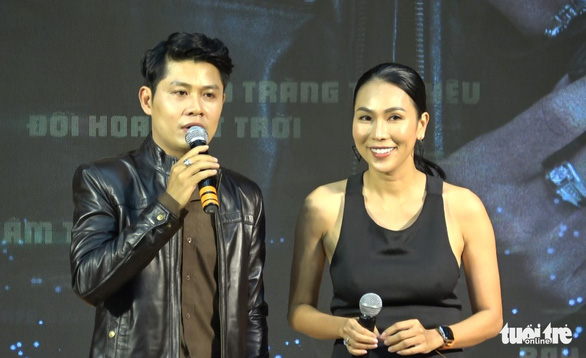 Singer Khanh Ngoc chose Nguyen Van Chung's song to include in his debut album – Photo: PHUONG NAM
A special feature in this book, musician Nguyen Van Chung takes note of memorable things for each song, as well as memories with singers who have had the chance to cooperate and create "hit" songs. is well received by the public.
Previously, Nguyen Van Chung held many live shows and minishows such as: series of liveshows Nguyen Van Chung and friends at universities in Ho Chi Minh City, liveshow Small family with big happiness, the minishow chain in Da Lat.
Up to now, he has composed more than 300 young love songs, 20 home music songs, 50 movie soundtracks, advertisements… and 300 children's songs.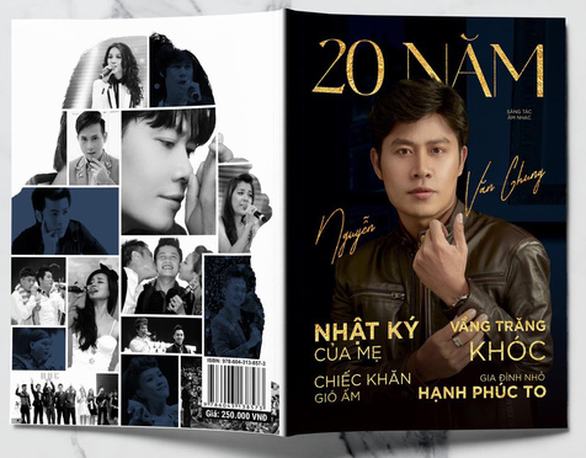 The music book is the opening product for a series of projects celebrating the 20th anniversary of composer by musician Nguyen Van Chung – Photo: NVCC
Sharing about his plans in the near future, Nguyen Van Chung said he plans to release a book of 300 children's songs in June 2021, an album about Da Lat to give to those who love Dalat, a music album. satirical – something that the audience has not seen in Nguyen Van Chung before.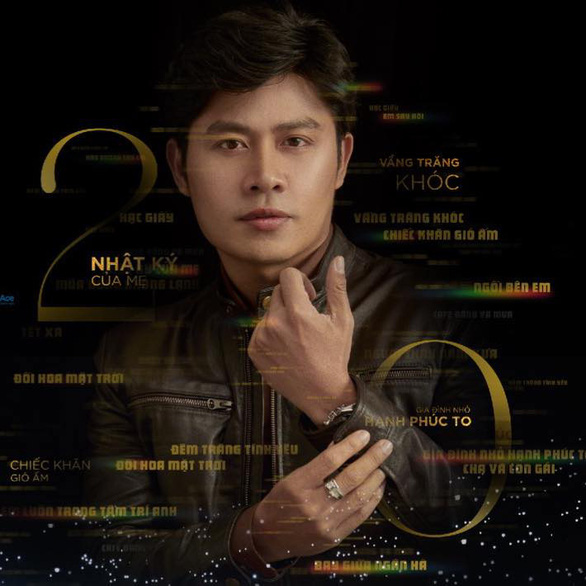 Nguyen Van Chung – musician of children – Photo: NVCC
Nguyen Van Chung is heavy with children's music
Nguyen Van Chung succeeded in composing music about love, but when he had children, he wanted to do something meaningful for them, for children, so he decided to embark on a children's music project.
"I want to write a children's music collection because there haven't been new children's songs for a long time. But when I did it, I found it difficult because it was not easy to write children's music and what I did was not recognized and respected" Nguyen Van Chung shared.
During the period of 8 years building a children's music project, there were many times Nguyen Van Chung felt tired, wanted to give up, he wondered if he did right or wrong, could it be any help?
But with great love for children plus luck, Nguyen Van Chung overcame and completed the project. The joy is multiplied when the project is awarded Cricket for children's song series and set a record in Vietnam as the composer of the most children's songs in Vietnam.
.