The album Yesterday and the future has a lot of meaning to Nguyen Ha, was made within 2 years
Nguyen Ha once shared that she wanted to sing what she liked, about her youth, about May appointments, clear blue sky and sunny summer. Maybe that's why those nNagging music, she only sings for fun, but not now.
Album Yesterday and after today of Nguyen Ha just came out on the evening of October 6. Fans are also waiting to see if after Quoc Bao and Ho Tien Dat, musician Pham Hai Au will bring new things to Nguyen Ha?
And the album that has been made for almost 2 years will have something special in a music environment that has been undergoing strong changes in technology and taste?
Nguyen Ha sang Never loved
Nguyen Ha often sings calm, feminine songs that are not technically heavy, but focus on emotions. Her naturalness in singing helps her fit with rich narrative songs.
When singing songs by Quoc Bao then Ho Tien Dat, Pham Hai Au and now many other young Indie authors, Nguyen Ha still retains that calm, natural spirit. This has formed the own musical portrait of the vocalist Sorry.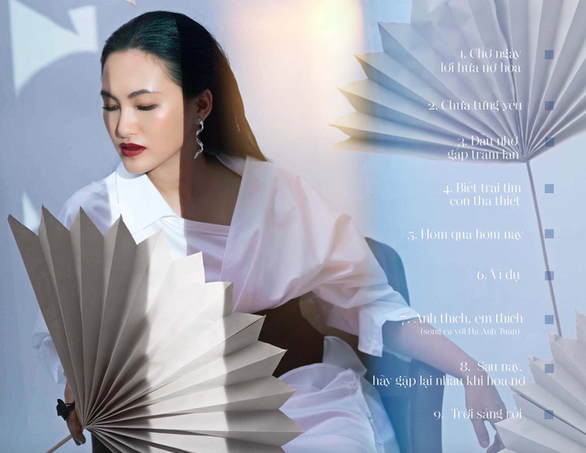 In addition to the 8 official songs, on the physical version there is an additional track 9 Morning morning
In this album, Nguyen Ha and musician Pham Hai Au both want to bring a different perspective on her music: interesting, personality rather than just sticking to sad love songs.
Except for 2 new songs written by Ho Tien Dat and Pham Hai Au for the album, the remaining 6 songs are by young authors such as Trang, TAW, Amy Luong, Cao Minh, Reddy, Rinnie Blue. These are all works that they love and trust when sending to Nguyen Ha for a valuable and quality album.
The songs in the album have a connection to create a musical concept about a girl in love with full range of emotions from waiting, breaking up, dreaming and making a dream. But after all, it's still important to know how to balance and love yourself better.
MV Let's meet again later when flowers bloom of Nguyen Ha
The musicians for the album have brought a musical space to help listeners relax with a little jazzy, mischievous color. It can be said that the team already knows how to exploit from Nguyen Ha the other colors inside her, but still retains the romance and peace.
That is why the music of this album, as the crew affirms: sad but not sad, lonely but still strong.
Starting from a later point than many singers of the same age, she herself is not a well-trained singer, so Nguyen Ha spent a lot of time to practice vocal skills, learn to play musical instruments, to compose to can be active in art activities.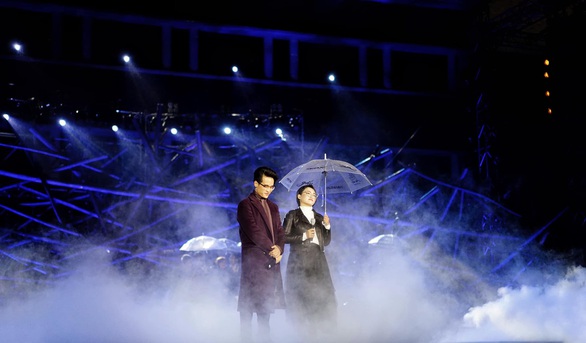 Ha Anh Tuan contributed voice with Nguyen Ha in the song I like, I like. Many people comment that they have many things in common about the audience, the color of the music and the worldview
However, with a clear, suitable music orientation and a high sense of demand, Nguyen Ha quickly successfully built her own musical figure in the music industry with a large audience.
The evidence is that in a short time, she was able to quickly stand on the same stage with famous singers in the music industry such as Ha Anh Tuan, Hong Nhung, Tung Duong … on big stages.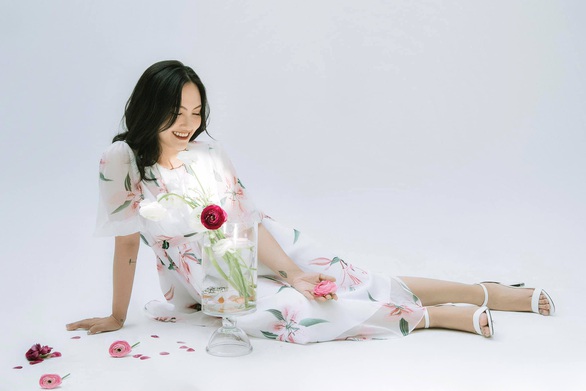 Nguyen Ha was born in 1988, is from Da Nang and graduated from Ho Chi Minh City University of Architecture
Musician Quoc Bao once said that Nguyen Ha was a promising factor in the music industry with a sharp voice and instinctive, emotional. Over the years, Nguyen Ha made that prediction come true.
The female student of Architecture school was called the "muse" of musician Quoc Bao at that time, now she is no longer a girl who wears black dresses, short hair, and thick glasses when singing.
At the age of 32, Nguyen Ha said that she had entered the path of professional art activities, wholeheartedly devoted to music through clear directions and goals.
She has proved that music is no longer a matter of "overdue" but just enough courage and passion, at any age, people can hold the mic to fulfill their dreams.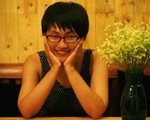 Nguyen Ha's paradise
.