Ngoc Thao chose a yellow outfit, this is also considered her lucky color at this year's competition
On the evening of March 27, the finale Miss Grand International 2020 (Miss International Peace) took place in Thailand with the competition of more than 60 contestants.
The final night consists of 4 competitions: co-performance, bikini show, evening costume show and eloquence contest.
After the contestants appeared splendidly in the co-performance, each contestant introduced themselves. In her introduction, Ngoc Thao chanted two Vietnamese proudly.
Ngoc Thao was named in the top 20
She was named in the top 20 finals. However, in the bikini competition, Ngoc Thao scored 8.75 points on a 10-point scale, forced to stop in the top 20.
Bikini performance by Ngoc Thao
Although stopping at the top 20, Ngoc Thao has completed her mission at Miss Grand International 2020 with many efforts.
Before that, she received many compliments through the extra exams.
Ngoc Thao is always confident through the exams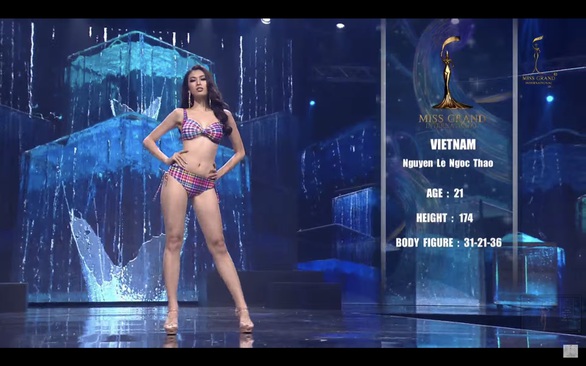 Ngoc Thao's bikini performance at the finale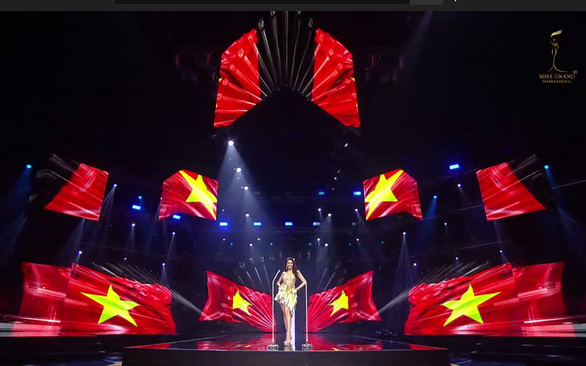 Ngoc Thao shouted two Vietnamese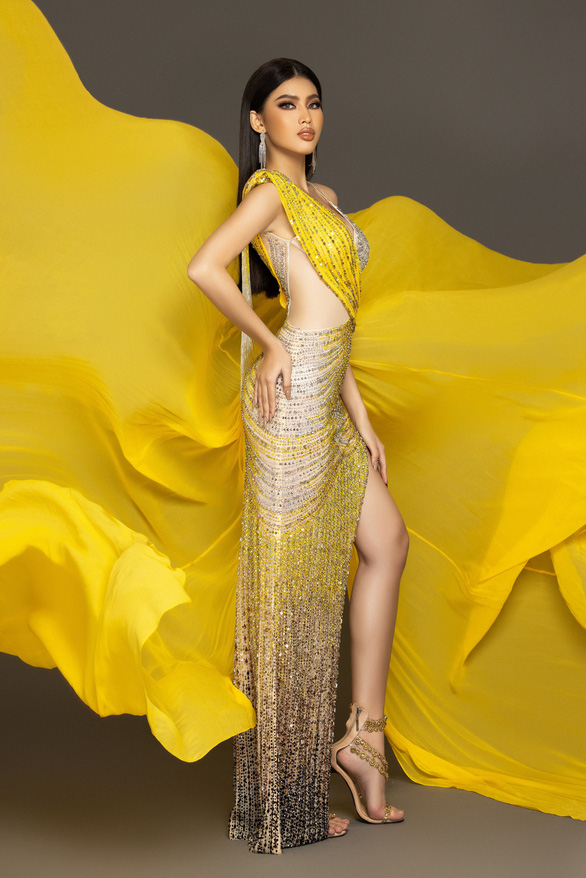 Ngoc Thao chose lucky yellow
Runner Ngoc Thao, 21 years old, a student at Ho Chi Minh University of Technology, is 1.74m tall, measures three rounds 81-61-95cm.
In addition to the title of runner 2 Miss Vietnam 2020, Ngoc Thao also won the award Beautiful Sea, Top 5 Fashion Beauty.
She is appreciated for her performance and catwalk skills.
.