The coronation moment of Ngo Hoang Phi Viet (middle)
Competition Universal Southern King took place from May 30 to June 6 in many localities in Thailand with many activities.
Ngo Hoang Phi Viet – runner-up Vietnamese fitness model 2021 – represent Vietnam to participate in this contest. Phi Viet was born in 1997, graduated in public relations from Van Lang University.
Not only shining with perfect body, confident spirit, Phi Viet always tries her best through all competitions, as well as side activities.
It is also his optimistic spirit and good communication ability that he received much love from other contestants, the judges and the organizers.
In the final round, the judges found the top 3 contestants with the highest scores. The special thing is that the scores of all three are equal, including representatives of Korea, Bhutan and Vietnam.
To find out the owner of the highest title, the organizers decided to conduct an additional behavioral contest. Ngo Hoang Phi Viet refused to ask for an interpreter, he confidently demonstrated his foreign language ability when answering the question "is love important in terms of gender or not?".
The 1st and 2nd runner-up prizes were awarded to representatives from Bhutan and Korea, respectively.
Before Phi Viet, Vietnamese contestants competed at Universal Southern King to be Dang Hieu Duc. He won the award Universal King of Earth 2019 and prizes The most voted male king.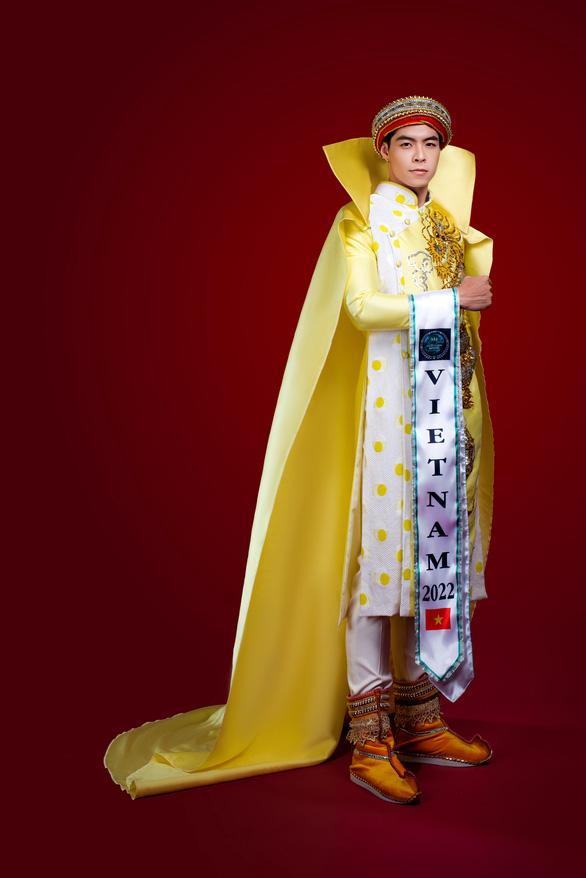 Ngo Hoang Phi Viet in national costume designed by designer Nam Phong
.