Runner-up Le Hang in the "Cloud Lady" design
Together creating these impressions must include designers Minh Chau, Tin Thai. These two designers are also making national costumes for the beautiful Tran Hoang Ai Nhi for Miss Intercontinental 2021 (Miss Intercontinental), Nguyen Thuc Thuy Tien for Miss Grand International 2021 (Miss Grand International). ).
Up to now, Tin Thai has had 5 years of "love" with national costumes for international competitions through designs such as: Cloud Lady (runner-up Le Hang contest Miss Universe 2016), Tien Dung (runner-up Thuy Dung contest Miss International 2017), Huyen Dang Hoi (runner-up Kieu Loan at Miss Grand International 2019), Gold leaf jade (runner-up Ngoc Thao in Miss Grand International 2020)…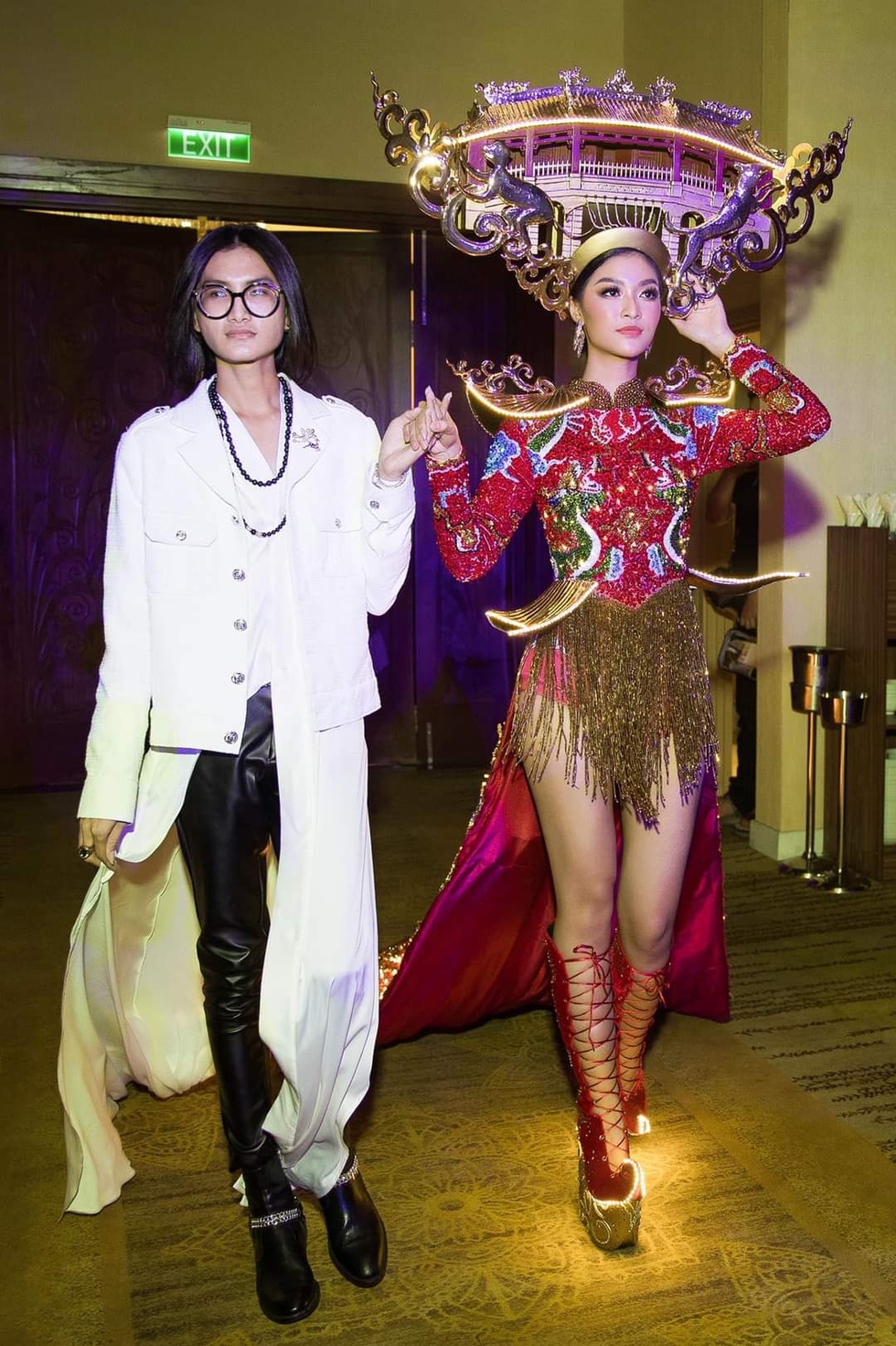 Designer Tin Thai with the design "Huyen Dang Hoi"
And designer Minh Chau designed the first national costume in 2011 for Phan Thi Mo to compete in Miss Asia in the US and she entered the top 10 of this contest. This year, he designed the beauty of Ai Nhi for Miss Intercontinental 2021 and this is the second time he has designed national costumes for the international competition.
According to designer Minh Chau, a beautiful national costume needs to be eye-catching, impressive, well designed and have a message conveyed to the viewer.
"But whatever you do, it's called a national costume, when looking at it, people have to realize it's a Vietnamese costume, showing the national spirit" – Minh Chau shared.
Therefore, the outfit Minh Chau designed for Ai Nhi for Miss Intercontinental 2021 this time is still ao dai.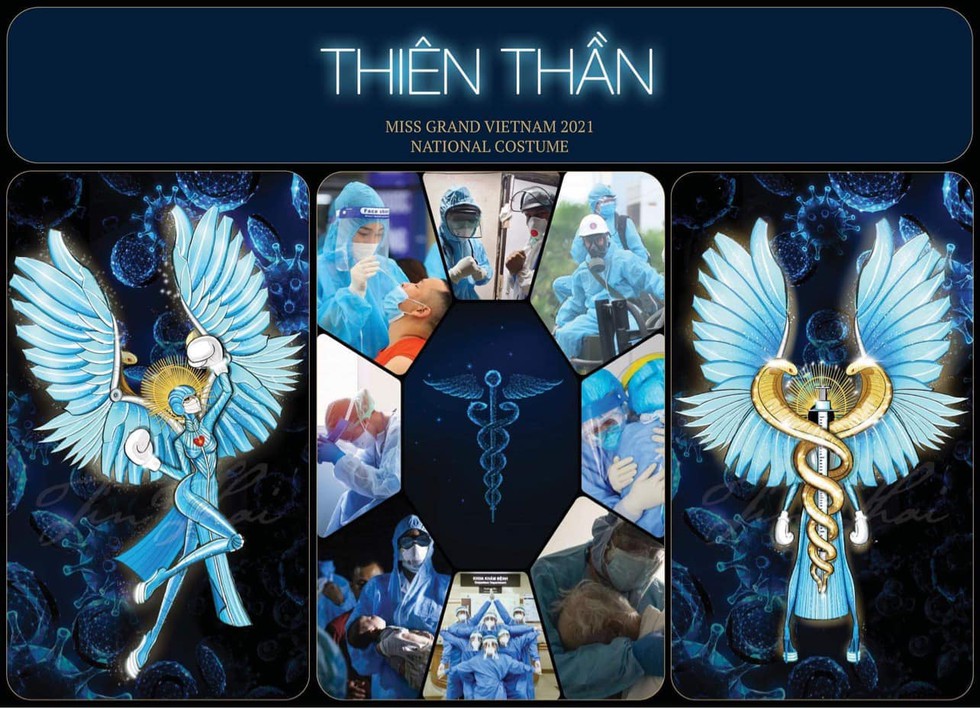 Revealing the "Angel" design
Similar to Minh Chau, designer Tin Thai also designed national costumes from the Vietnamese Ao Dai. Sharing about the costume for Thuy Tien for Miss Grand International 2021, Tin Thai said: "Tin creates designs. Angel on a long shirt inspired by the blue color of a protective shirt against COVID-19, boxing gloves that "measure" the virus with angel wings, a pair of golden snakes wrapped around a syringe symbolizing the symbol of medicine.
Through this costume, it is like sending a deep gratitude to the team of doctors, nurses, and volunteers who unite and unite to protect people's health during the pandemic in Vietnam as well as other countries."
With Tin Thai, the inspiration for creating national costumes is inspired by hobbies, hometowns and the meaning of the wearer's name. "The common denominator of creativity is "balance". Creativity based on stories and national spirit like cooking a delicious dish needs to "balance" all spices. New in old and old in new.. Above all, the design conveys the national story through modern technology" – Tin Thai shared.
Currently, the trend of national costume contests in world beauty contests is becoming more and more cheerful and creativity and performance are being fully exploited.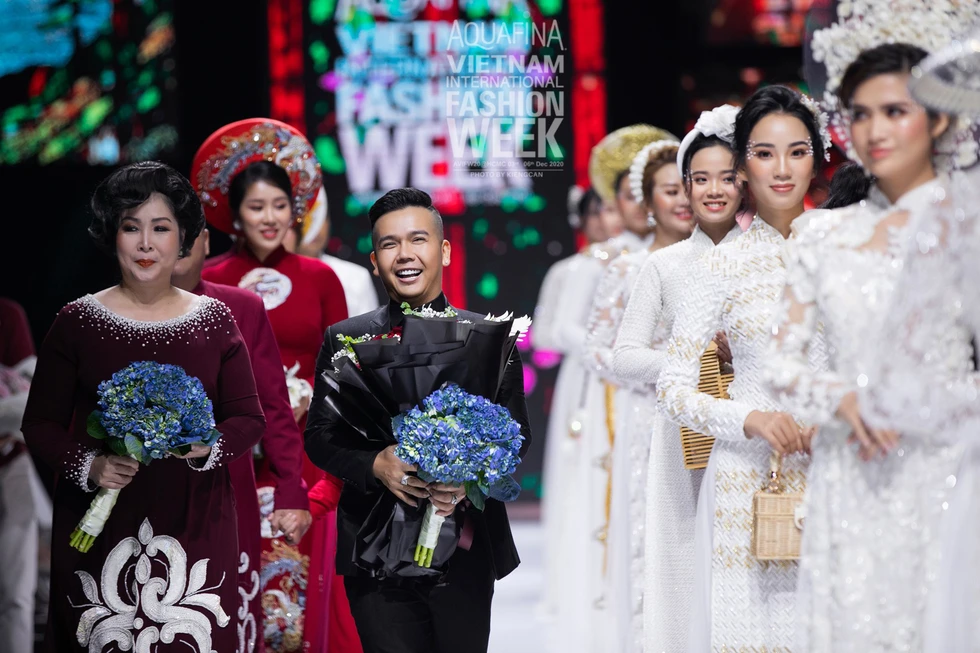 Designer Minh Chau on the catwalk "Vietnam International Fashion Week"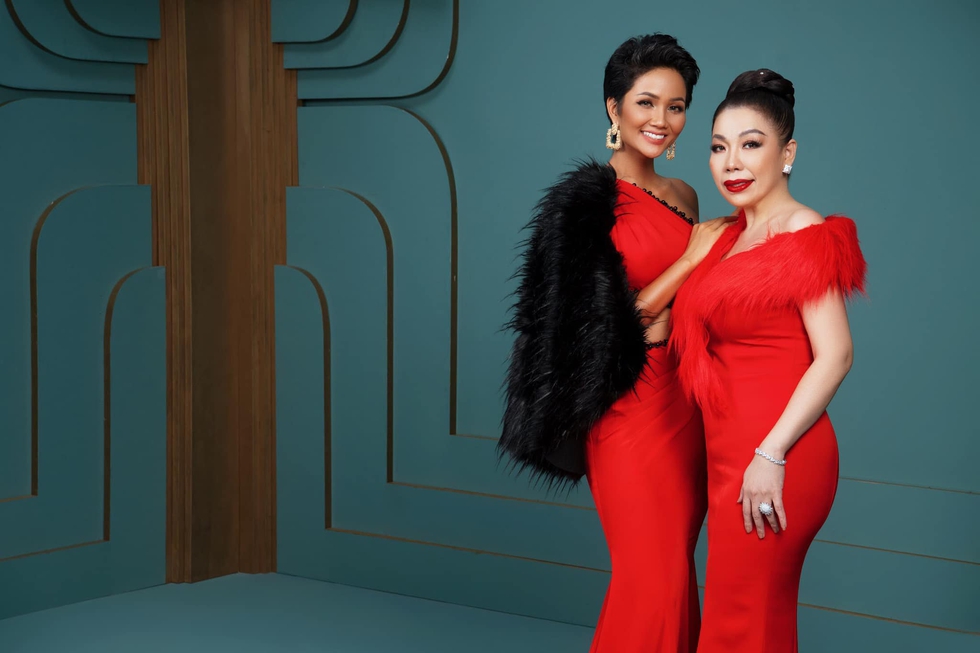 Linh San used to design costumes for Miss H'Hen Nie International
Beautiful national costumes show the culture
Linh San is one of the designers who has designed costumes for many beauty queens, runner-ups and beauties competing in international beauty contests such as: Miss H'Hen Nie, Phuong Khanh, Huong Giang, runner-up Nguyen Le Ngoc Thao…
In it, Linh San designed the first national costume for Miss Phuong Khanh Miss Earth 2018. She said, based on the criteria of the contest, she designed a national costume named Sun goddess in 7 days to be in time for the contest. This outfit helped Phuong Khanh win the gold medal in the Asia – Pacific costume competition of the contest.
"The true national costume must show the symbols and cultural beauty on the design. That is also the top criterion when I design" – Linh San said. Youth Online.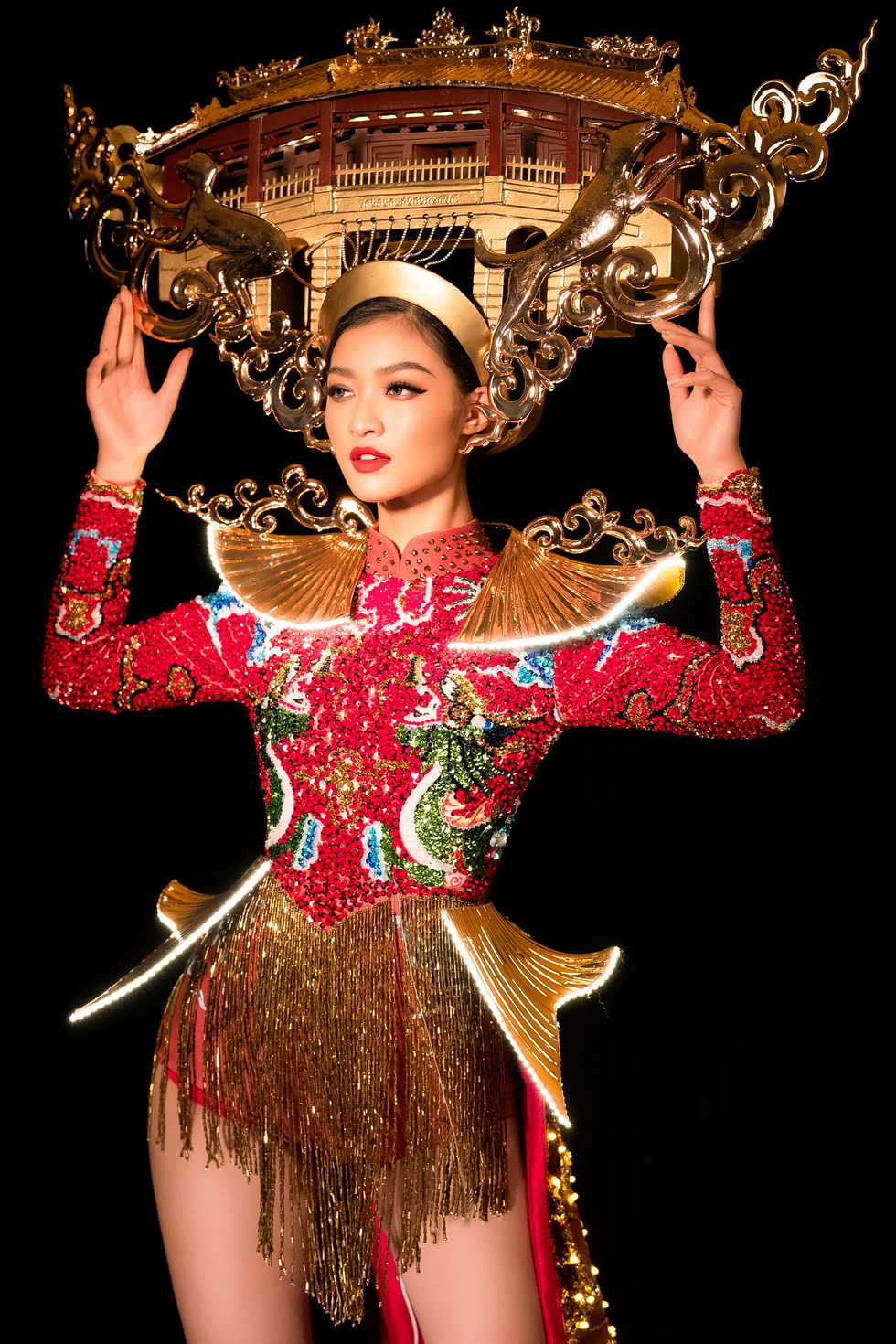 Design template "Huyen Dang Hoi"
Design template "Yellow branch jade leaf"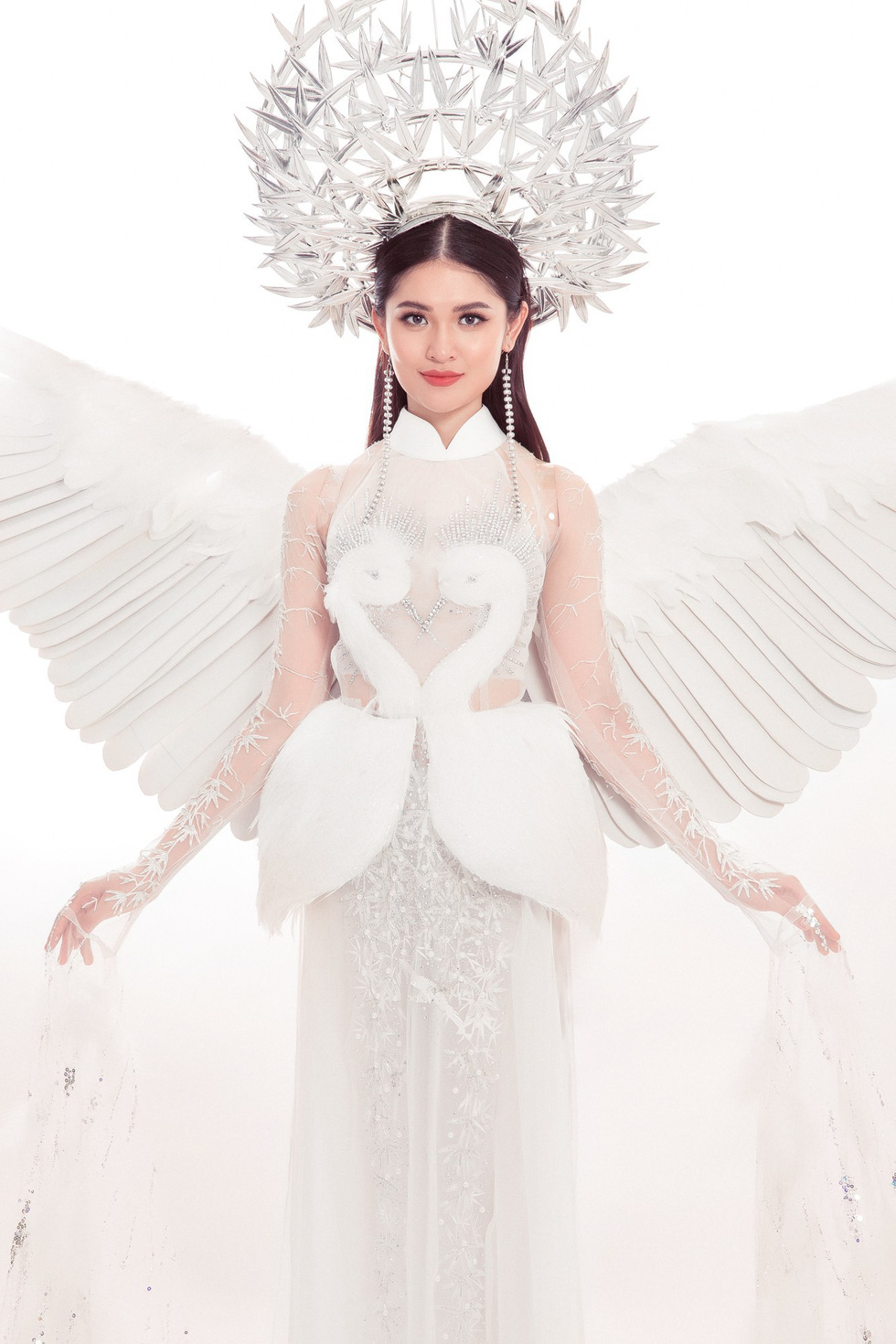 Design template "Tien Dung"
.