Nam Thu is the first artist to apologize for advertising junk coins – Photo: NVCC
In the post "Sorry", fanpage Tran Nam Thu wrote: "Sorry that the past few days have caused trouble to the audience, who love Nam Thu because of the content posted on the fanpage related to virtual currency.
Nam Thu knows that virtual currency is a sensitive issue that has not been accepted in Vietnam. So the content on Nam Thu's fanpage posted late at night on May 11 is completely wrong. Acknowledging his mistake, Nam Thu sincerely apologized."
Explaining more about the incident, the actress said posting on the fanpage Tran Nam Thu is held by the manager. All communications, invitations to cooperate are handled by the management. When the article contained controversial virtual currency content, Nam Thu checked and immediately removed the above article. She then worked with management to find out.
Nam Thu's manager admitted the mistake. Over the past few days, the actress has worked with management to learn from experience.
"Actually, because the manager did not understand the impact of the above content, he accepted. The manager also apologized to Nam Thu a lot – she wrote – Directly, Nam Thu is also partly responsible for not being able to control the content shared on her fanpage."
If a post promoting virtual currency affects consumers, that is something that Thu herself and her team do not want. She promised"Nothing like this will ever happen again."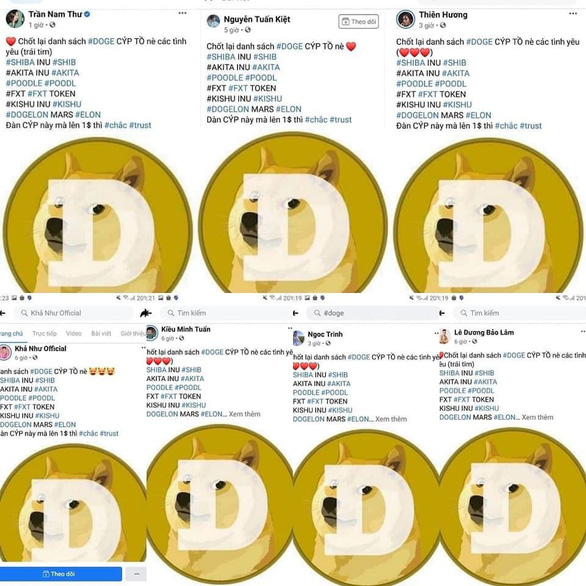 Some famous people posted similar posts about cryptocurrencies on May 11 – Photo: Screenshot
Not only Nam Thu, on May 11, a number of other celebrities also posted ads for junk virtual currency. That is Kieu Minh Tuan, Ngoc Trinh, Kha Nhu, Le Duong Bao Lam, Gin Tuan Kiet, Thien Huong… After many days, the incident was reflected by the press and public opinion condemns, these characters have yet to speak out about the incident.
On May 20, the Propaganda Department of Ho Chi Minh City sent an official dispatch to the Ho Chi Minh City Literature and Art Associations about the fact that some artists participated in advertising on social networking sites against the law. The Propaganda Department of the City Party Committee proposed to check and correct the situation of some members participating in advertising products of poor quality.
Associations need to mobilize members not to participate in advertising if the content is false, the product quality is not correct, causing damage and affecting the health of consumers.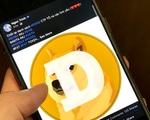 Celebrities PR junk coin
.