Artists of interest today: rapper ICD, musician Nguyen Van Chung and producer K-ICM – Photo: FBNV
* K-ICM learns about rowing, mandarin, and hutong to convey to young audiences
From the beginning of 2021 until now, producer K-ICM has released 3 new songs in a row within 5 months. Recently, 9X manufacturer continued to release MV Solitary, associated with Zino as a member of the boy band Monstar.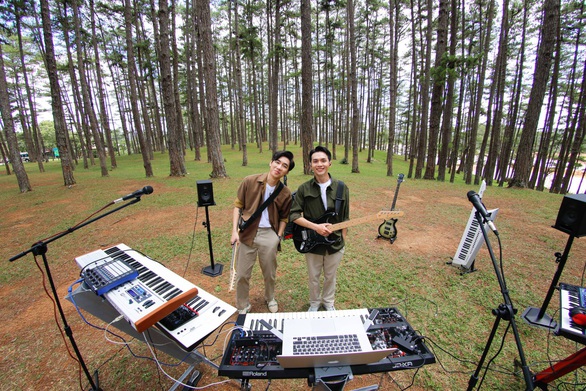 The MV was made with a simple style, K-ICM and Zino performed the song at the pine hill in Da Lat – Photo: DPC
As for music, K-ICM still follows the way of combining traditional folk instruments with electric guitar, violin and piano. Although the theme of the song is solitude, the way the two young people express their loneliness is quite vibrant, not making listeners feel tired or negative.
The collaboration between K-ICM and Zino this time is not an impromptu handshake when this is the first time cooperation.
The two artists said that if K-ICM has strengths with folk pentatonic music, Zino is planning to develop music in a direction: sincere and generous. Therefore, there is an opinion that both will continue to accompany and cooperate in the next products.
K-ICM and Zino's 'Lonely' MV – Source: K-ICM
K-ICM shared: "Traditional musical instruments are my strength due to my long exposure and learning about ethnic instruments and pentatonic colors.
In the future, I will try to create many new things from Vietnamese folk music so that ethnic musical instruments have more ways to reach younger audiences."
Currently, K-ICM is learning more about traditional ethnic music such as cheo, quan ho, Bai Choi… to find ways to combine them with modern music. Since then, bringing products that are both youthful, vibrant, and imbued with national cultural values.
* Rapper ICD launches debut product after winning King of Rap
ICD just released a rap bản Jealous produced by the rapper himself, born in 1996. The rap is ICD's thoughts and feelings when standing in front of the mirror and wondering about the jealousy that arises in her head: is jealousy really a wrong emotion?
"I hope the song Jealous This helps those who, somewhere, feel lost, will better understand their feelings, about themselves" – ICD said about what it wants to put in this product.
ICD rapper's 'Jealousy' – Source: ICD
Under the comments section, many viewers left their thoughts and views on jealousy in today's modern life such as: "Thanks to ICD for helping me realize what the word envy really means. ", "ICD's perspective on jealousy is unique, there are things that people can easily think of, but not everyone can do to present it".
But most of them quote the rap from ICD's new song: "Jealousy is not a choice, envy is an emotion / Jealousy is natural, it's not self-humiliation"good"Feelings are not wrong, actions are right and wrong".
Some praised ICD's rapping voice, which has improved a lot. At King of Rap, ICD received mixed opinions about the vocal and rhythm elements.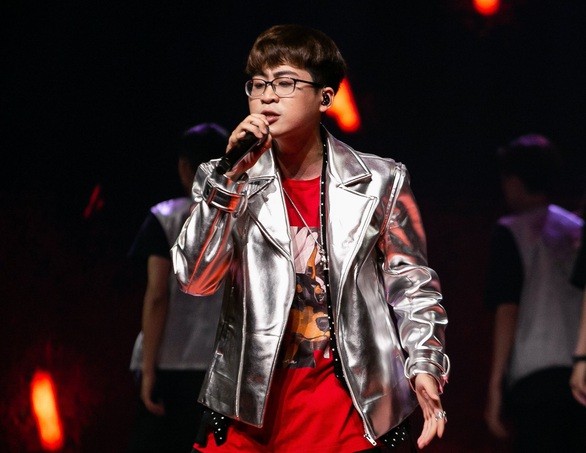 Semantic depth and message value are sparkling jewels that make audiences love ICD's music – Photo: DPC
Jealous The views are not high, but the rap lyrics are worth it with many deep meanings about jealousy and envy in each person. Those feelings are not bad because it helps us to strive and make more efforts every day.
"It's been a long time since we met in a song. After finishing the race in King of Rap, I spent a lot of time experimenting and trying out different music colors.
Thanks to contact and learning, sometimes just observing and learning, I understand that I am still small. But that's not why I stopped. I will temporarily put aside the word "champion" and continue the journey. No matter how my music changes, I will always be ICD" – rapper ICD shared.
* Beauty of the contestant Online photo contest 'Miss Universe Vietnam 2021'
Information from the organizers, the online photo contest Miss Universe Vietnam 2021 is starting to attract many contestants across the country to register to participate.
Including many new faces of the 2000 generation with outstanding height and potential factor. Typically contestant Vo Thi Kim Tuyen (Binh Phuoc hometown), born in 2000, 1.73m tall, measuring 83-60-95.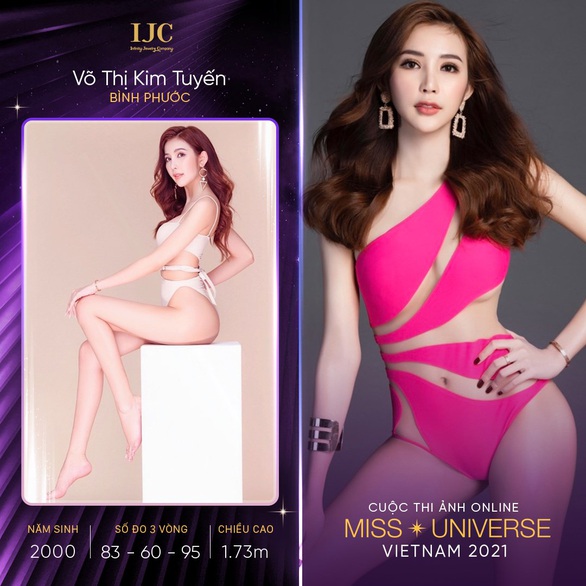 Kim Tuyen's life motto is to always follow your passion, freely do what you like – Photo: BTC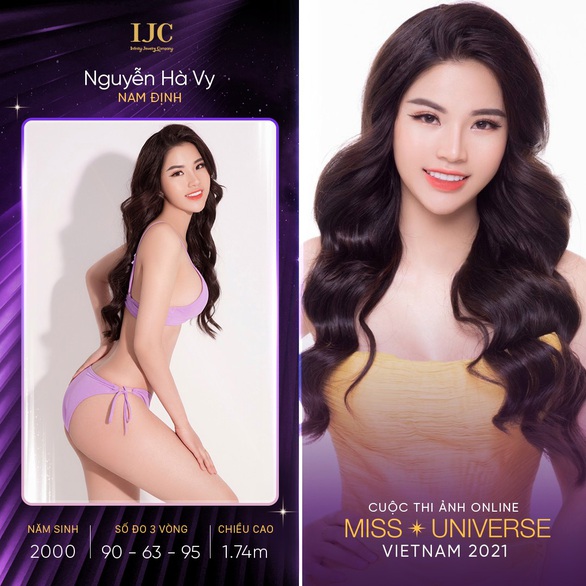 Ha Vy is 1.74m tall, measures 90-63-95 and has a great passion for fashion and art – Photo: BTC
Nguyen Ha Vy, born in 2000, from Nam Dinh is another interesting factor. After tAfter graduating from high school, 10X did not enter the university but pursued business.
The online photo contest Miss Universe Vietnam 2021 is an annual activity, with its own, independent regulations, which does not affect the results of Miss Universe Vietnam.
This activity is also an opportunity for contestants to hone and experience more before registering to participate in Miss Universe Vietnam 2021. The online Miss Universe Vietnam 2021 photo contest will receive candidate profiles until the end of the day. 31-8.
* Musician Nguyen Van Chung lost $ 15,000 for virtual money, advises everyone not to play
Social network in Vietnam two days like a wave after Ngoc Trinh, Kieu Minh Tuan, Nam Thu, Kha Nhu, Le Duong Bao Lam, Gin Tuan Kiet … simultaneously posted about a series of cryptocurrencies.

This action caused the above-mentioned artists to receive a lot of criticism from the online community because the aforementioned cryptocurrency may be related to a multi-level financial institution in Vietnam that VTV warned of fraud.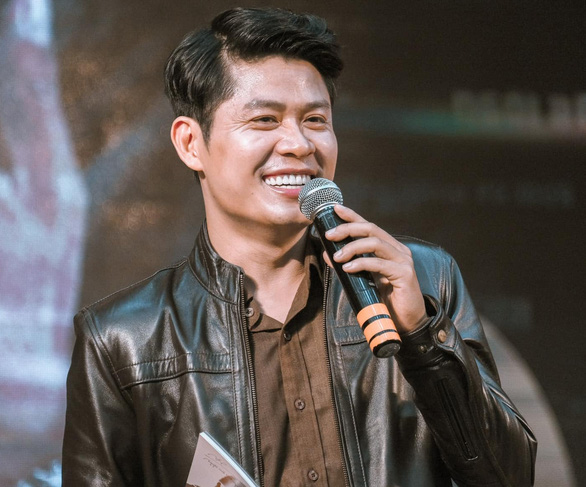 The musician advises people to invest in what they actually know or know well – Photo: FBNV
Musician Nguyen Van Chung shared his story of being a "victim" of virtual money, losing $ 15,000 because of investing in a virtual currency called Bitconnect:
"Good candy can be won even by children, is it easy for adults to give you delicious words? If it was delicious, they would have eaten it alone or fed to their family, not your turn… The first month passed in happiness, every day I saw my money jumping in the app, the interest rate increased every day. Every morning, when I wake up, I look at the number of interest payments that are exposed in my heart.
Then in the 2nd month, suddenly there were some fluctuations but the leader immediately reassured the members with sayings like "trust, the storm will pass". Even called for people to buy more coins to store because everyone's difficulty is my opportunity… Then in the third month, the web crashed "- the musician recounted.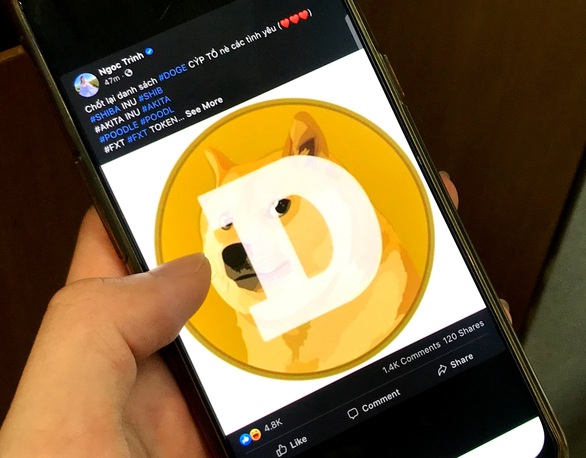 One of the posts about cryptocurrencies on May 11 – Photo: LE GIANG
Musician Nguyen Van Chung also gives many tips for people to be more careful when investing in cryptocurrencies. At the end of the post, the musician concluded: "As for those who are my friends and relatives, I only advise two words not to play ".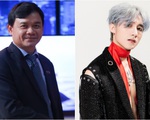 Shark Phu controversial when "concerned" about female CEO beauty?
.