Poster for the documentary Bee Gees: How can you mend a broken heart – Photo: IMDb
first. "Everybody has different memories. These are just my memories. If Maurice and Robin were still alive, they'd have other memories." – Barry Gibb, the only one left in the Gibb family, the eldest brother by the famous 1970s Bee Gees, opening the documentary Bee Gees: How can you mend a broken heart directed by Frank Marshall with these words.
Like opening an old chest in an attic, the film is all postcards and memorabilia, "spicks and specks" (meaning shards, the name of the three Gibb brothers' first hit), in other words, bricks left over from the castle of the past.
We can chant How deep is your love unconsciously. But how many of us know that that beautiful song was composed on the piano that Chopin probably played, in the house that Chopin lived in, between walls painted by Vincent Van Gogh?
The Bee Gees can be recognized by listening to Barry Gibb's falsetto voice. But how many people know that falsetto marked the revival of the Bee Gees with disco but it was also because of disco that they fell to the bottom when in 1979 an anti-disco movement broke out, culminating in the Night of Disco Destruction with more than 50,000 people who gather to burn discs are said to be associated with this kind of music?
We all know them as three brothers with the ultimate in harmony. But where are we or how many times have they separated, misunderstood, and broken up until they really expressed their love for each other?
In the end, each of us picked up only a small piece of that musical castle.
2. At the age of 81, Tina Turner is also a "live to tell" like Barry Gibb. But if Barry Gibb's past chest is a commemorative chest with more diamonds than stones, then Tina Turner's past chest is sealed because if opened, it will be full of demons and set free.
In the film Tina by directors Daniel Lindsay and TJMartin, Tina Turner admits that she once lived a miserable life, she lived as if she didn't exist. How is that possible? She was the first black female rock artist to sell out at a stadium. She was like a master to Mick Jagger. Oprah Winfrey said she wanted to be like her.
But the audience only watched Tina in a sparkling two-piece dress like a burning torch on stage without knowing a drained heart after her hellish marriage with famous husband Ike Turner – who led the way. lead her to the aura, the bright aura that hides the bruises and pain do not close the mouth.
3. Tina Turner wants the past closed. Barry Gibb wants the past to unfold. Barry Gibb looks to the past gratefully, Tina Turner still torn. But no matter what attitude they take, there's one thing certain about the past, as the Bee Gees song How can you mend a broken heart says that when you're in your twenties, "you can't see tomorrow, no one said a word about these misery".
Tina Turner never thought that one day she would be the one to stay, hear the news that her ex-husband had passed away and that she could do nothing but forgive. For Barry Gibb, who is also a stayer, whose eyes light up when he talks about the moment he wrote How deep is your love, is the same person who realizes that he would rather have no hits but just my brother is still alive.
As for us, who once passionately watched the footage of the three Gibb brothers sharing a microphone singing Run to you with their voices soaring like a kite in the summer wind, then we couldn't believe that one day we would lose them.
And although Tina Turner has made from the ashes like a phoenix, even though Barry Gibb has calmly become a legend after all the injustice, but in the end, how can a broken heart be mended?
3 documentaries about music stars competing for Emmy Awards
At this year's Emmy Awards, competing for the best documentary category, three out of five films are movies about music stars. Bee Gees: How can you mend a broken heart received 6 nominations; Tina about singer Tina Turner received 3 nominations and Framing Britney Spears received 2 nominations.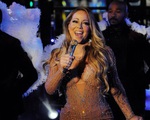 Musical letter: Lip sync & perfect dream
.