Documentary Blackpink trailer: Light up the sky
Blackpink: Light Up the Sky (Blackpink: Light up the sky) is a documentary about Blackpink, the most famous girl group in the world today. In 5 years of operation (from 2016), Blackpink went far beyond the Korean border, becoming a global idol.
Blackpink: Light up the sky, Although it is more promotional than a true documentary, it is still a valuable effort by director Caroline Suh to recognize the life behind the aura of 4 beautiful girls, Jennie, Jisoo, Lisa and Rosé. In addition, the film also describes the professional and harsh machinery of Korean idol training.
Lost adolescence
Beautiful, charismatic and a style icon, member Jennie (24 years old) sits in front of her camera. Blackpink: Light up the sky and admits she has no memory of high school.
Jennie moved to New Zealand from Korea at the age of 5, then returned to Korea at the age of 14 (2010) to become a trainee under YG.
During her teenage years, she was devoted to becoming a Kpop idol. She wasn't even too close to her mother, until recently.
The members of Blackpink are all very beautiful and fashion and style icons (left): Jennie, Jisoo, Lisa and Rosé – Photo: SBS / TVDAILY
What makes Kpop become Kpop is the idol training technology from trainees. Girls and boys from 10 to 15 years old are selected through the auditions, then enter the company's common house to be trained.
They ate, slept together, learned to sing and dance together, and then eliminated each other to choose the best, to make their public debut.
"During their time as trainees, they were trained in all the skills they need for the next 10 years of performing arts" – Teddy Park, producer of all Blackpink music at YG company, said in the movie . Imagine, girls debuted to the public when they were 18-20 years old and had all the skills to succeed until after the age of 30.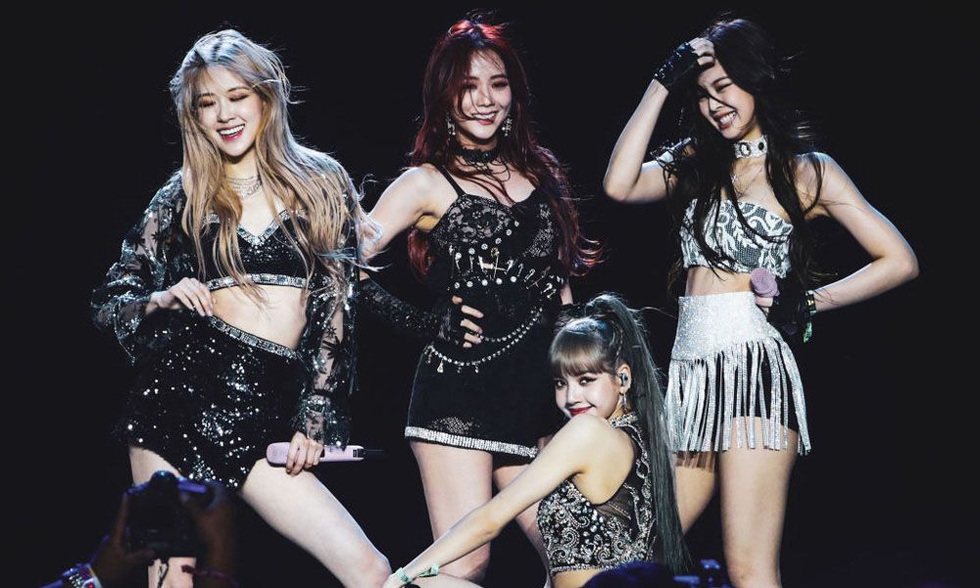 Blackpink at the peak stage of Coachella festival, USA in 2019 – Photo: GETTY IMAGES
The childhood memories of Jennie, Lisa, Rosé and Jisoo – 4 Blackpink members – mostly revolve around being trainees. Only Jisoo, the oldest member (25 years old), has teenage memories with friends outside of work. The rest are close friends, growing up together, working together.
Each girl has between 4 and 6 years as a trainee. During that time, what they witnessed was the harsh rejection of the entertainment industry. Their adolescence was like endless races for survival, with every mistake paid for by rejection.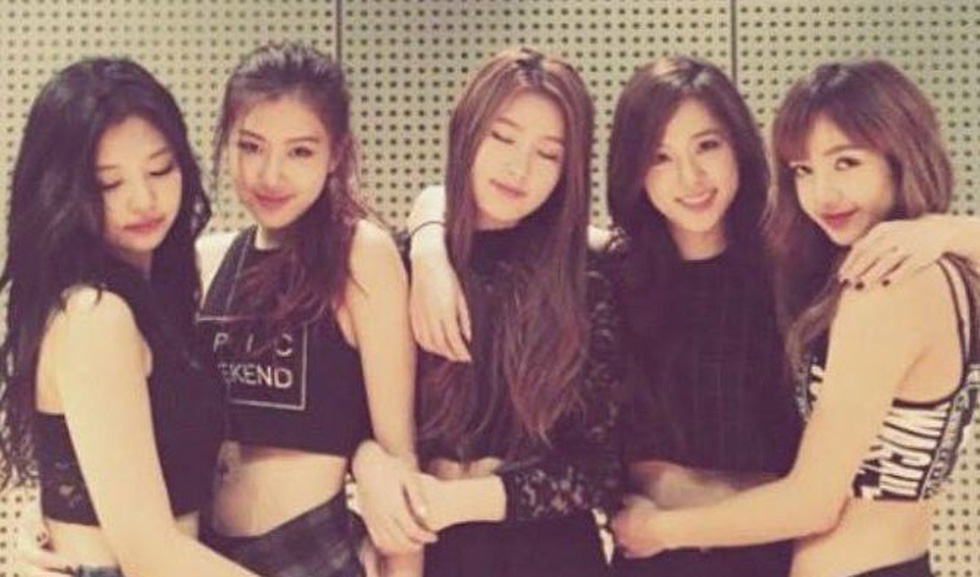 Blackpink almost debuted with 5 members, but the fifth girl (in the middle) was eliminated and absent in the movie – Photo: YG
Every month, a group of powerful people consisting of the company's presidents, executives and producers come to watch the trainees perform: sing, dance and combine groups. Every month, more people are eliminated. That could be the best friend, just yesterday confided to each other.
Therefore, not only learn about art, girls also have to refine their spirit of steel to become strong against failure and loss. In that world there was no room for the weak.
Tears and emptiness behind the aura
It felt like there was a big hole in my life. It's like we live just for the next show. On stage is when I'm most alive. But when I got back to the hotel, I found it empty
Rose (Blackpink)
That harsh journey is the reason when Rosé burst into tears on the last night of the 2019 world tour, those tears were so real. The members also cried, because more than anyone else, they understood what they had exchanged for the stage aura.
"I know what you see onstage, but I feel like we all go through a lot of other things, and I'm very proud. I find it hard to leave home," – Rosé said. with the audience on that show.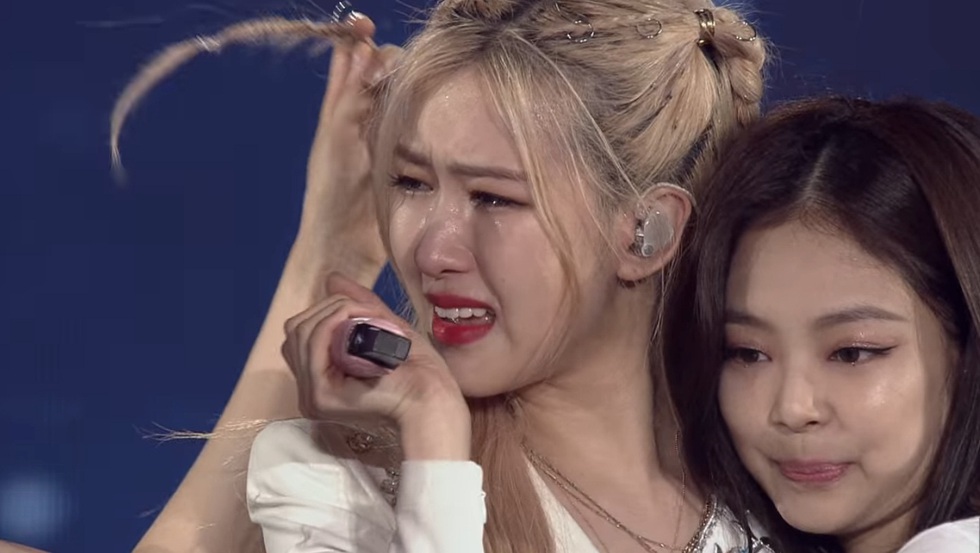 Rosé burst into tears on the touring stage while thinking about what Blackpink went through – Photo: YG
It was Rosé himself, earlier, that deeply confided about the noisy and halo tours: "At first I didn't know what I was going for. I just thought it would be fun. But when it's happening, I feel like I don't have a private life.
It felt like there was a big hole in my life. It's like we live just for the next show. On stage is when I'm most alive. But when I got back to the hotel, I felt empty.
Blackpink is a role model of millions of girls around the world. They are beautiful, very beautiful, attractive from face, body, hair to charisma. They have soaring vocals, dance skills that burn the runway, and explosive rap styles. They are the "Britney Spears" of this generation.
And the movie Blackpink: Light up the sky provide viewers with a different perspective, an inside view. Blackpink is still so beautiful and desirable, but closer to young girls. Behind the aura, Jennie, Lisa, Rosé and Jisoo are also having their own struggles.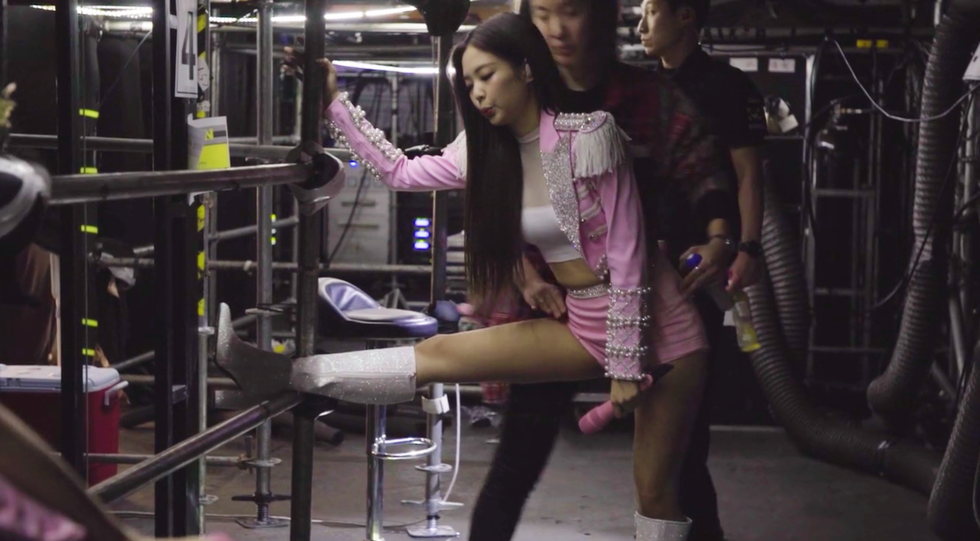 "When I return home after each tour, my body is like an old woman's. Everywhere is sick" – Jennie shared – Photo: YG
Not only mentally, they also have health problems from a very young age. Jennie, who claims to be the weakest in the group, said: "I always have pain after touring.
Singing, dancing and rapping, I always enjoy it. But we always have to look perfect on stage and perform the same song over and over again like exercising for two hours a day. It has never been easy, especially as the age increases.
Lisa, the most energetic and spiritual support for the group, sometimes feels pressured to show too much "positive energy". Sometimes she wondered "am I overdoing it?" Always make people happy.
A quiet moment in Blackpink: Light up the sky is when Blackpink, after tiring working hours, sits and enjoys a hot meal in a small alley restaurant. They talked about the next 20 years, when all were women over 40 years old. The girls imagine that they have a husband and children and live at peace.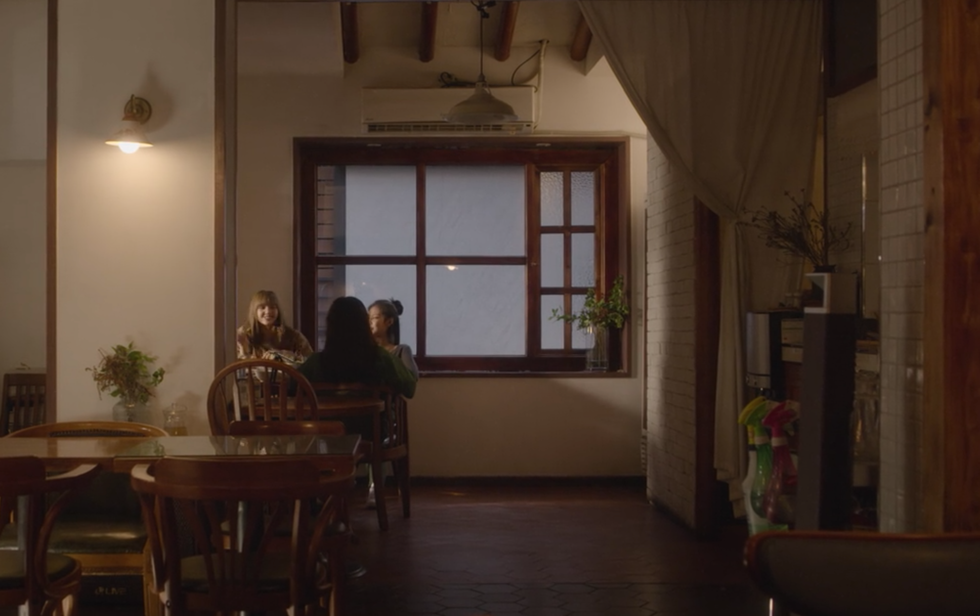 Blackpink sits in a restaurant and thinks about the future of 20 years – Photo: HANCINEMA
"Can we get back to the audience? At that age? I'll break my back." Juicy jokes resounded. Yes, Blackpink's music is music for youth, it consumes tremendous energy. Like "Britney Spears", every generation has the serial Blackpink.
Their careers may not be too long, about more than 10 years, but they are glorious and leave a lot of buzz, not off.
Blackpink: Light up the sky launch from October 14 on the network projection platform.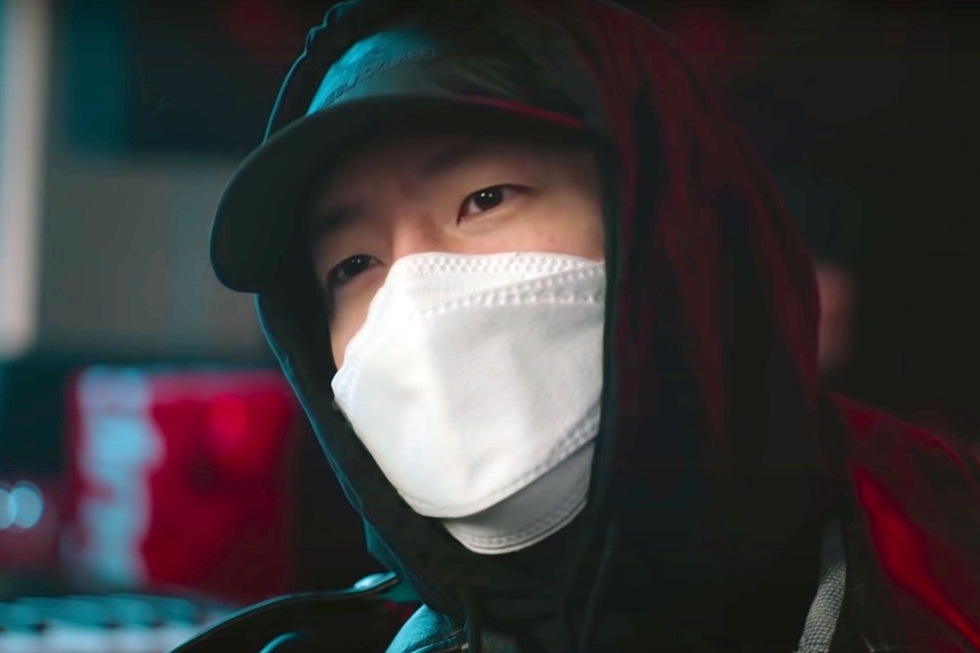 Producer Teddy Park is behind Blackpink's success – Photo: YG
1,000 recordings for a whistle
People often talk a lot about Kpop's negative influence on young people, but Blackpink and Blackpink: Light up the sky has a very true message for young people. That is: if you want to be successful, you have to work hard, hard and hard.
Producer Teddy Park said to get a very catchy whistle inside WhistleOne of the group's first songs, Blackpink had to record 1,000 times. The meticulousness and diligence in each recorded work makes the group achieve today's achievement.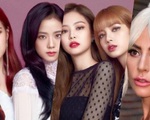 Listening to BlackPink music, Lady Gaga dispelled all boredom
.