Picture of 4 members of 1088 posted by Ung Hoang Phuc – Photo: FBNV
A handsome member of the 1088 group
Van Quang Long's real name is Le Quang Hien, born on September 26, 1979 in Dong Thap. Born in a family with no artistic tradition, his talent and passion for singing quickly led him to the path of becoming a professional singer.
Van Quang Long was widely known to the audience with the popular 1088 idol group in the early 2000s.
This is a group of 5 members including Van Quang Long, Ung Hoang Phuc, Nhat Tinh Anh, Dien Thai Toan and Nhat Thien Bao. In which, Van Quang Long is a member who both has an outstanding appearance, knows how to play the piano and compose.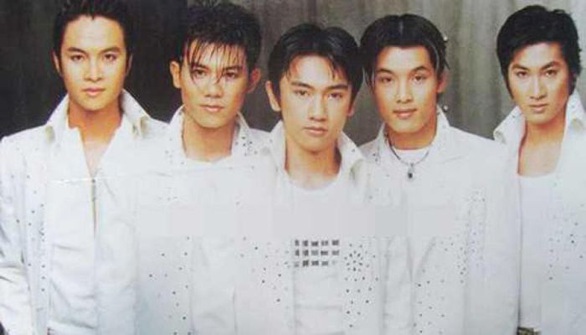 With a youthful music style, 1088 quickly became famous with a large fan base
The most popular songs of the group are Send love to the wind, Sleepwalking, Dreaming of a son, Pink God, Peace be back … During 2 years of operation, the group 1088 released a number of albums such as Love 1088, Songs for you, First kiss.
After that, the group disbanded and left many regrets in the hearts of fans. So far, 1088 is still a beautiful memory for the 8X generation, the beginning of 9X.
"It turns out that 1088 is also a part of my youth. Listening to 1088 music most is over Music gift. Five of them have their own color, but I like Long's voice the most, especially with the Chinese-Vietnamese music style at that time, "shared a longtime audience of 1088.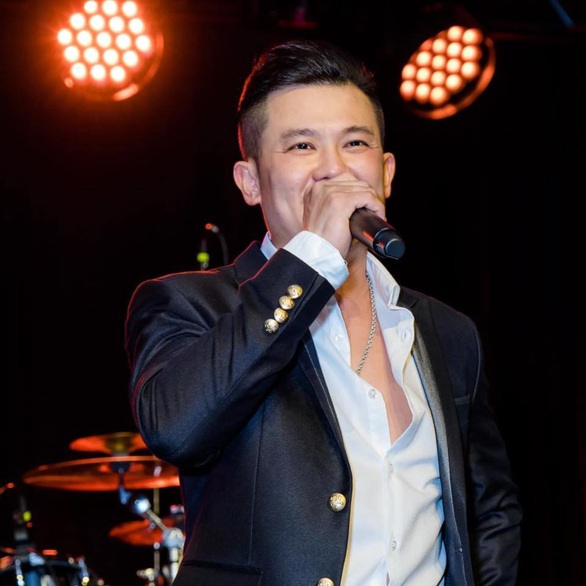 Picture of singer Van Quang Long singing at a recent event – Photo: FBNV
Stage relationship with Cam Ly
Many singers such as Dan Truong, Cam Ly, Nhat Tinh Anh, Quach Tuan Du … all shared that for them, Van Quang Long is a gentle, hard-working person. Singer Ung Hoang Phuc recalled his time as a member of 1088: "Van Quang Long is the brother who always leads, always happily helping the youngest in the group, drinking water in half, eating rice to share".
In the midst of group 1088 at the peak of their career, the members of the group suddenly chose their own path to find their own direction and Van Quang Long joined Kim Loi company to continue his career development.
Through songs that combine great success like Predestined debtVan Quang Long and Cam Ly quickly became the most popular young duo couple in the music industry at that time. Late tears, I try to forget you, Tomorrow it only rains, Love is a dream … are the songs that have made the name of the duo Cam Ly – Van Quang Long.
Dependent debt – Cam Ly, Van Quang Long – Source: Pops music
This was also the stage of Van Quang Long's most successful singing career. His bright voice and unique color of attachment help former 1088 group member match Chinese lyrics.
Some famous songs by Van Quang Long are Crying love, Love is far away, Go home, Spring rain, Love like a leaf, Last letter, Baby velvet eyes good Diary for anyone. In it, the song By believing in oath is still loved by many people until today.
Still Quang Long brings many successful albums like Sorry, Do you miss me, Because I believe my oath. Separate album Last Letter – Let's break up Selling more than 5,000 copies at debut was a great achievement for a young artist at that time.
The last days of my life and my wish to return to Vietnam
At the peak of her career, Van Quang Long suddenly withdrew from the entertainment industry, away from the limelight in the amazement of both colleagues and the audience. Later, the singer only performed occasionally and gradually turned to business.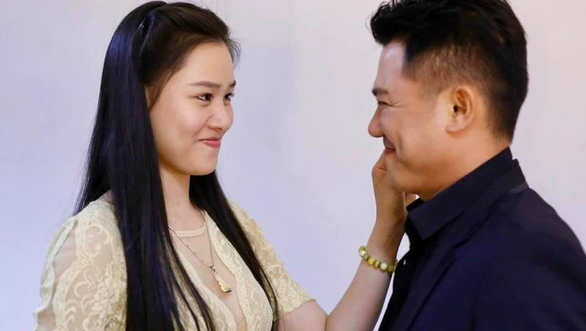 Singer Van Quang Long and his wife – Photo: FBNV
The departure of singer Van Quang Long at the age of 41 due to a stroke made both artists and audiences shocked and regretted. His biggest wish in the last days of his life is to soon return to Vietnam to reunite with his family.
Many friends and colleagues remember Van Quang Long after hearing the news that the male singer died of a stroke on December 29. Singer Dam Vinh Hung, musician Vo Hoai Phuc all shared that with them, Van Quang Long is a gentle and cute singer in the entertainment industry.
"Farewell to the cutest brother in Vietnamese showbiz. Sleep well and go to heaven, brother! Will keep the younger brother's invitations forever, the promise cannot be fulfilled together," Dam Vinh Hung shared.
When receiving news of Van Quang Long's death, Thu Minh was shocked: "Can't say anything, I haven't seen Van Quang Long for a long time, but now I hear the news. Once a bunch of shows together in America sang together. An. Rest! My sweet-toothed friend, always ready to help carry a heavy suitcase ".
.