Khanh Van wore an outfit drawn by the girls in the OBV house with decorative motifs – Photo: NVCC
On May 2, Miss Khanh Van officially went to the US for the 69th Miss Universe contest. Talking to Tuoi Tre before her departure date, Khanh Van shared her concerns about the project against sexual abuse. Children brought to an international beauty contest by her:
Child sexual abuse is a common problem not only in Vietnam but also in many parts of the world, especially in rural areas. When traveling with One Body Village – OBV (the organization that rescues, nurtures and supports to build the future of children who have been sexually abused or at high risk of becoming victims of child sexual exploitation in Vietnam), Van knew more and more stories revolving around victims – not merely pain, but also of trauma to relatives and people around the victim.
Sometimes it is an unforgettable obsession.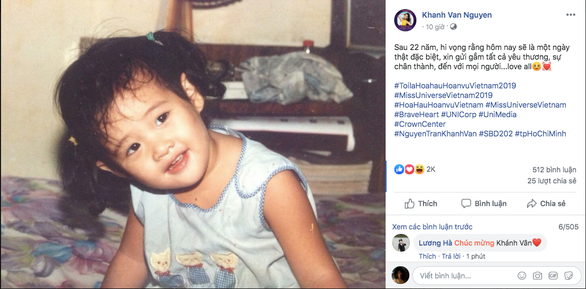 The photo was a very small, but very pretty, photo by Nguyen Tran Khanh Van
when the dare to face, can overcome
* Khanh Van also shared a story about being sexually harassed when she came to the Miss Universe contest, why is that?
– Van used to be an unsuccessful victim of sexual harassment. Previously, Van did not dare to tell this story because he was afraid and worried about all kinds of things. That time made Van very tired and thoughtful. Then Van took up the courage to tell her parents and received the sharing.
Since then Van realized that: only when I dare to face the truth, dare to speak up, and share, then can I truly overcome the pain, overcome my fear.
Through her story, Van hopes that girls who have been sexually abused or at risk of sexual exploitation, strongly share their stories with adults, only then will they have the chance to help and support, at the same time they protect themselves.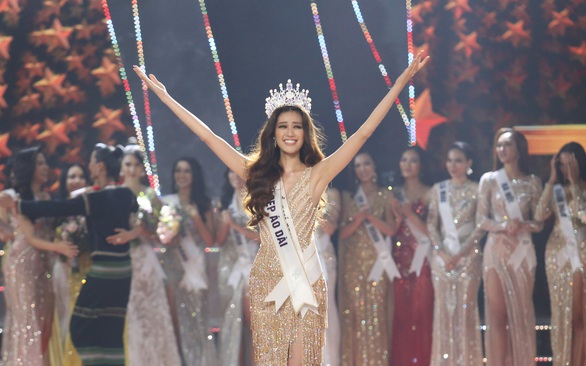 Nguyen Tran Khanh Van is Miss Universe Vietnam 2019 – Photo: GIA TIEN
* Recently, the press has reported that a number of cases of child abuse have been reported, and in some cases it is very painful. What does Khanh Van think about these haunting facts?
– This is a pity no one wants. The story is over, so Van asked permission not to discuss much, to avoid making her family and relatives feel more sad.
* But a sad fact is that these stories are still going on, that is the concern of the whole community. How do you have a healthy living environment?
– Van thinks that parents need to pay more attention to their children, listen when their children confide and observe if their children show abnormal signs. Be a friend to overcome difficulties with your children, and never let your children guard down to play alone.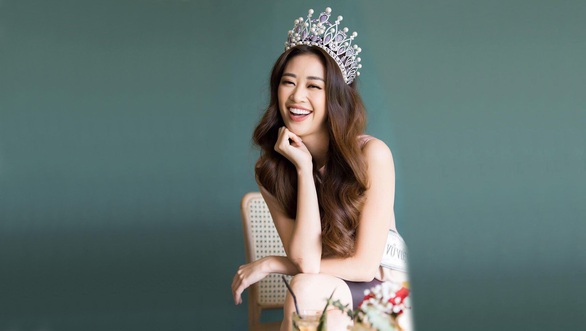 On May 2, Miss Khanh Van officially went to the US for the 69th Miss Universe competition
Spread confidence
* As a beauty queen, how does Khanh Van want to use his influence to condemn sexual abuse?
– Van is an ambassador to accompany the OBV house to support and help girls who are sexually abused or at risk of sexual exploitation. Van joined OBV to carry out rescue trips in Soc Trang, Dak Nong, Ho Chi Minh City, as well as bring the children to live and study at the OBV house.
Van thinks that rescuing is only one part, the more important part is giving them a long-term orientation, such as encouraging them to study and pursue a career they love, and nurture their dreams.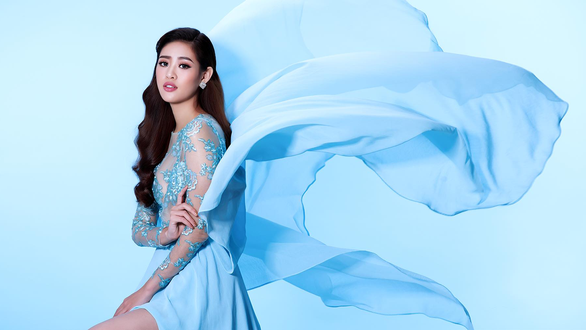 Van will bring the story of herself and the OBV house to Miss Universe
* Participating in many rescues, Khanh Van sees the common point of abused children?
– In the majority of cases Van participated in the rescue, the children lived in the countryside and were abused by family members or neighbors.
There are children who are too young to be aware that they are being harmed. There are also children who are aware enough and become depressed, afraid to communicate with others.
* What is the message Khanh Van wants to convey through this year's Miss Universe competition?
– Van will bring the story of herself and the OBV house to Miss Universe. All are derived from the person Van and the things Van has done and done. Van hopes that many young people, from her story, will gain strength, confidence and endeavor to conquer challenges. Be yourself!
* How confident is Khanh Van in this Miss Universe journey?
– Van has 100% confidence to fight hard. Regardless of the outcome, when looking back on her preparatory journey, Van has no regrets.
* Thank you Khanh Van, wish Khanh Van confident, good performance at Miss Universe.
Miss Universe (Miss Universe) is the world's largest beauty contest. The 69th Miss Universe will take place the semi-finals on May 14 and the final night on May 16 (US time).
.