The movie is being broadcast on VTV3
Having just aired the first episodes, 'Mirror Mask' of the detective and criminal investigation genre has become a new spiritual food after the family love series has been aired for a long time. past.
Beauty salon case closed…
The popular 'Criminal Police' series 2021 version has an interesting comeback when choosing a hot topic in society but has not been exploited much on television.
Hoa (Luong Thu Trang) is both a reporter and a writer passionate about writing detective stories. She has a relationship with Tung (Bao Anh) – the police investigating the case – so from him, she can exploit more materials to write a case about the 'K murderer'.
This character is someone who hates women who have had plastic surgery. He thinks that they have destroyed what mother nature has given him, so by all means let those edited faces stay motionless forever. 'Killer K' considers this a crime not to be tolerated.
The film begins with a murder who dumped the body into a river without mourning with the victim's face decomposing but still leaving traces of plastic surgery complications. From there, the dark corner of the plastic surgeons, centered on Mr. Nghi – Hoa's father, opened.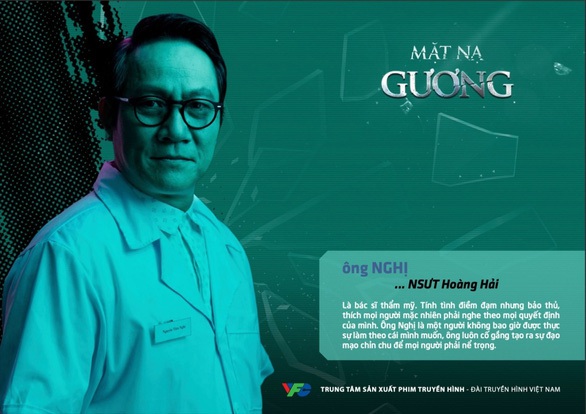 Mr. Nghi's character is the key to unlock the secret of cosmetic murders
As well as a profession that helps change the face of others, this famous plastic surgeon also wears countless 'mirror masks' to hide his true self. At first, all suspicions about the perpetrator in the first case were directed at Mr. Nghi. However, in episode 4 just aired, he was vindicated by his daughter.
After many scenes of "turning the car" from Mr. Nghi to Dr. Tuan, Hoa was able to expose the real culprit: Mr. Bac.
Although not a plastic surgeon, Mr. Bac and Doctor Tuan performed 'underground surgery' and ignored some safety rules for patients.
Before Hoa's crime scene, Mr. Bac was angry and threatened to kill people. He even strangled her in the middle of the bar.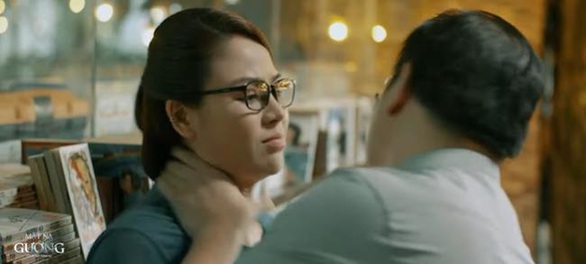 Hoa is in danger when she solves the case alone
…Things are still ahead

"Mirror Mask" is "teased" as a series of closely related cases spanning from the past to the present for 20 years. Even the death of Hoa's mother is an important link. Therefore, the killer of Mr. Bac of case number 1 is not the last villain that the film targets.
The end of the first case is also the time when the film reveals a very special new character – Mrs. Diem's ​​mistress. In the face of the risk of the affair being exposed, her lover still showed a calm attitude and said that she had quietly handled the case. He constantly reassured Mrs. Diem not to worry too much.
He proved to be a 'not-so-average' person when dealing with people who stood in his way in a very gangster way: ordering people to arrest and beat Doctor Tuan, threatening to harm his wife and children if he dared to reveal Diem's ​​affair.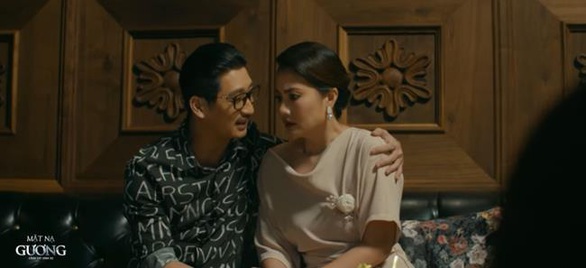 Ngoc Lan and Ngoc Quynh impress with their mysterious and psychological roles
Side by side with a Ngoc Lan who specializes in treating evil women, Ngoc Quynh portrays a 'hypocritical' character behind glasses. It is predicted that in the next episodes, the couple will continue to sink deeper into the ugly world behind the beauty industry.
Who is Diem's ​​mistress really? What case does Hoa continue to face? All will be mentioned in the next episodes of the movie "Mirror Mask", broadcast at 9:30 pm every Thursday and Friday on VTV3.
Watch attractive movies every day on VTV channels.
For more detailed information, please refer to:
Website: https://tvad.com.vn/thong-tin-phim
Fanpage: https://www.facebook.com/TVAd01
.