Ly Hai – Minh Ha visited a family with a couple swept away by the flood in Quang Nam – Photo: FB CHARACTERS
On October 19, Ly Hai – Minh Ha visited a family whose husband was swept away by the flood, leaving a child younger than 2 years old in Thanh Quyt 3 village (Dien Thang Trung commune, Dien Ban town, Quang Nam).
Show the baby is cared for by the grandparents. Minh Ha gave gifts and cash and wished grandparents healthy, wished the baby to eat quickly.
On the morning of October 20, Ly Hai – Minh Ha said the Sympathy Heart Fund had received VND 5.1 billion. Both departed from October 19, planning to go both Hue, Quang Binh, Quang Ninh, Quang Nam.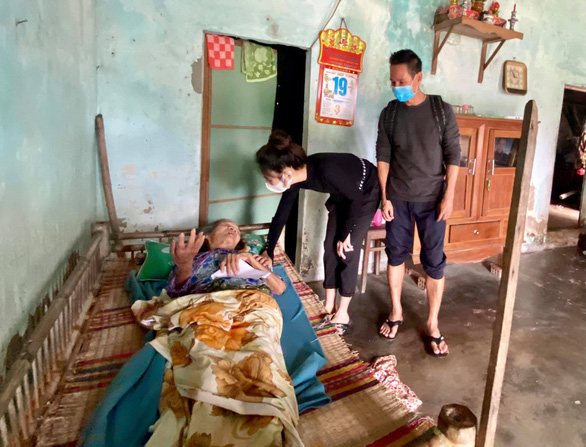 Ly Hai, Minh Ha visited the place where the flood had just receded, but people's lives were still difficult – Photo: FB CHARACTERS
Minh Ha added that the relief routes also met many difficulties due to the floods. "When I contacted Quang Binh yesterday morning, I could not enter. The soldiers and soldiers are focusing on rescuing.
The road from Hue to Quang Tri was stuck nearly 20km in the afternoon. Many charitable groups turned to Quang Binh, but the rescue was not done by everyone. Not careful, I become a burden on the rescue team "- she warned.
Even so, the pair of artists still closely followed the situation to find ways to help people in flood areas. The localities both arrived on October 19 and 20 are where the floods have receded but the consequences are still severe. "The whole area was flooded, crops died and we could not afford to help everyone" – Minh Ha lamented.
On the afternoon of October 19, singer Hoa Minzy announced her departure to Quang Binh. She prioritized giving relief in Quang Trach district and Ba Don town. Supplies include life jackets, fresh porridge, bread, mineral water … In the morning of October 20, Hoa Minzy went to Ha Tinh, arrived Cam Binh High School (Cam Xuyen district) and Ha Tinh University to support people who are evacuated to not have food or drink.
Hoa Minzy shared: "I urge anyone who crosses this area to let us take the canoes to bring in things for everyone. This morning it stopped raining but the water has not receded and there is cold wind. There are 3 tons in the car. Warm clothes, I will bring them too.
In Quang Binh, Thuy Tien who is there will make it easier for people to help people. As for me, I'm still in Ha Tinh, heavily flooded, the whole team will try to go as many places as possible ".
On the morning of October 20, singer Thai Thuy Linh came to Ha Tinh. She and her group drove to Thach Ha district, where 17 communes were flooded and had to urgently evacuate 4,500 people on October 19.
Currently, Thai Thuy Linh's delegation has 2,100 life jackets, 2 steam boats, 1,200 bottles of water, 180 packages of dry food, 2 boxes of porridge, 60 warm life jackets, 150 bottles of dry shampoo and several hundred sanitary napkins, underwear and tissues wet.

"The road is reported very badly and should only be traveled by wagon (with snorkel, high roar), winch as possible. Preparing a situation in which I could not come out – Thai Thuy Linh said – In Ha Tinh, we combine two teams into one to give gifts, have off-road vehicles and lifeboats. Whatever we can do, we can do it, we help whatever we can. We still need more life jackets for the floodplains. "
Also on October 19, artists such as Phi Nhung, Thuy Diem and Luong The Thanh couple, runner-up Le Hang and model Le Thuy all went to Central for relief. Phi Nhung to Hue, Thuy Diem – Luong The Thanh to Hue, Quang Tri, Quang Binh. Le Hang and Le Thuy went to Le Thuy district, Quang Binh.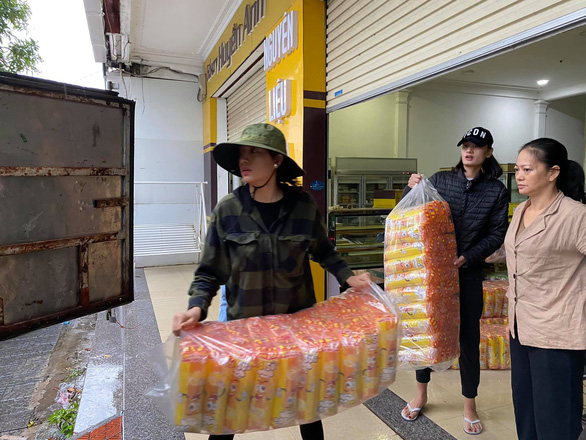 Le Hang and Le Thuy went to Quang Binh from October 19 to cook relief rice – Photo: FB CHARACTERS
On October 19, Le Hang said that she and Le Thuy flew to Quang Binh, it took several hours for the plane to land. When the plane has not yet landed, both are sad and worried.
In Quang Binh, Le Hang and Le Thuy participated in cooking rice to deliver to the people. They also received support for 1,000 banh chung, and then gathered dry food, prepared porridge, rice cakes and drinking water.
Currently both plan to support Dong Hoi city, Tan Ninh, An Ninh, Truong Xuan, Long Dai, Ham Ninh communes …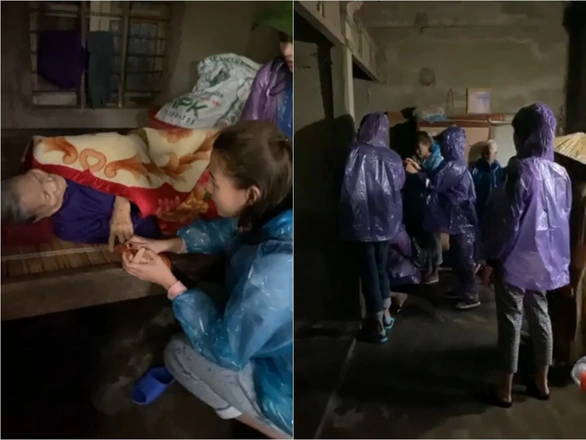 Thuy Diem – Luong The Thanh visited a lonely old lady in Hue – Photo: FB NHAN character
Thuy Diem's ​​delegation – Luong The Thanh raised more than 1 billion VND. On the morning of October 20, the delegation arrived visiting the home of a lonely old woman, in weak health, unable to come to the committee to accept gifts.
"Her kitchen is empty, empty, teary-eyed. She is 83 years old and lives alone in a shack, looking to tears. I don't know how she lives on a daily basis.
From yesterday until now, I see her as one of the most difficult situations. Brothers in the delegation agreed to support her a little more "- Luong The Thanh said.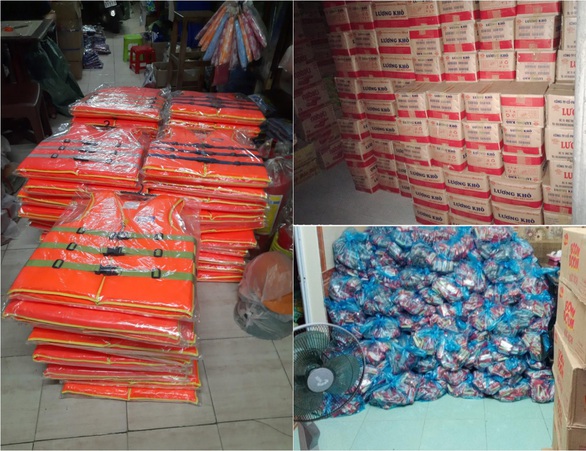 The number of goods Ky Duyen – Minh Trieu bought to prepare for relief – Photo: FB NHAN NHAT
In Ho Chi Minh City, Miss Ky Duyen and model Minh Trieu raised VND 650 million and 650 life jackets. Both have booked a flight to Central Vietnam in the next few days.
"We are upset, impatient, constantly updating news from many sources because we do not want to delay. However, in order not to disturb the situation, so that the authorities can focus on evacuating people, so we moved. One or two days travel. There is new information that we will leave immediately because everything is ready "- Ky Duyen shared on October 18.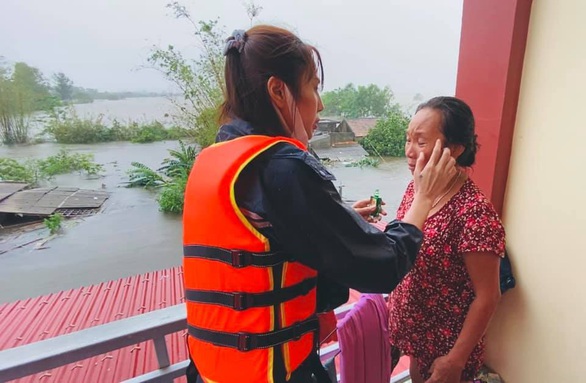 Thuy Tien visited people's house in Quang Binh – Photo: FB CHARACTERS
Thuy Tien received a donation of 100 billion VND
20-10 noon, Thuy Tien announced that the amount of money people donated to her in the past week has reached 100 billion.
The huge amount of money made the singer worried: "With a lot of money in hand, the responsibilities are heavy so I also have a lot of worries. But everyone can be assured that this is a separate account only for charity, each money deposited is used properly for the purpose of charity to help people not go anywhere.
Thinking about the joy of people receiving support and looking forward to each day, I will try my best ". Thuy Tien also hopes that people will generously ignore it if something goes wrong on the relief journey, as the current workload is too large.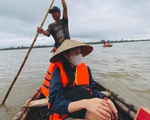 Diving relief is still detested
.