Phi Nhung's health is of great interest to many viewers – Photo: GIA TIEN
* Many artists are worried about Phi Nhung's health
Currently, Phi Nhung is still being treated for COVID-19 at Cho Ray Hospital in Ho Chi Minh City. On social networks, many artists expressed concern about Phi Nhung's health.
Manh Quynh wrote: "Please continue to pray for Manh Quynh's longtime co-star to recover soon."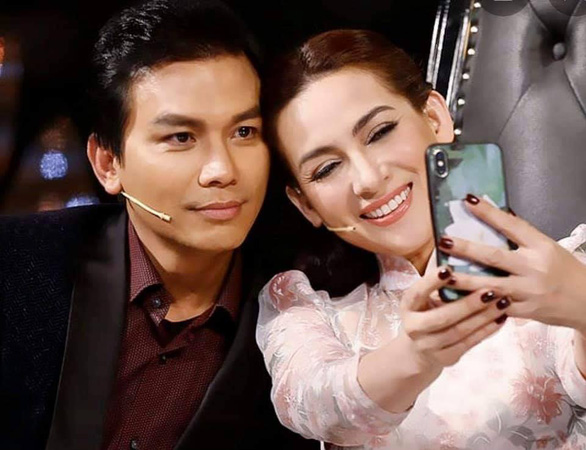 Manh Quynh also hopes that some websites stop posting false information about Phi Nhung
Singer Trizzie Phuong Trinh reminded her juniors: "Phi Nhung, you mustn't give up. You say that if you want to be like her, you have to be strong. Wendy and her children really need you, do you understand? ?".
Binh Tinh expressed: "Why are you so worried about her in your heart. Pray for her peace." Singer To My shared: "Phi Nhung was the one who suggested and taught me to sing songs Falling in love with a girl from Ben Tre in the Solo competition with Bolero.
Singing this song again the other day, I feel choked and love you so much. Please pray for the great Facebook family to return to us soon with good health and recovery."
In addition, many other artists such as Nguyen Hong Nhung, Quang Ha, Hong Van, Kha Ly … also sent wishes for health to colleagues.
* Netflix releases a trailer for a documentary about Britney Spears
Britney vs Spears is the name of a Netflix documentary about 13 years of fighting against the female singer's protection. The film contains audiotapes of Britney, interviews with lawyers, some of the characters involved and access to confidential documents in the case.
The trailer begins with an audio recording of Britney in court on June 23, when she first said: "I've worked all my life. I don't owe these people anything."
Trailer for 'Britney vs Spears' documentary
Movie's name Britney vs Spears (Britney vs. Spears) focuses on Britney's battle against her own father, Jamie Spears. Mr. Jamie is said to be the man behind the whole process of protecting his daughter.
The film was directed by Erin Lee Carr over the past year. If the documentary Framing Britney Spears of the New York Times focus on Britney being exploited and abused by the media, then Britney vs Spears delve deeper into protectionism.
The movie premieres online on September 28. On September 29, Britney's next trial in Los Angeles court also took place. This could be the most important trial ever in the singer's legal battle, as she formally requests the "immediate suspension" of her father's conservatorship.
* The image of Phung Khanh Linh appeared in Times Square
Singer Phung Khanh Linh has just happily announced her image appearing at Times Square in New York, USA.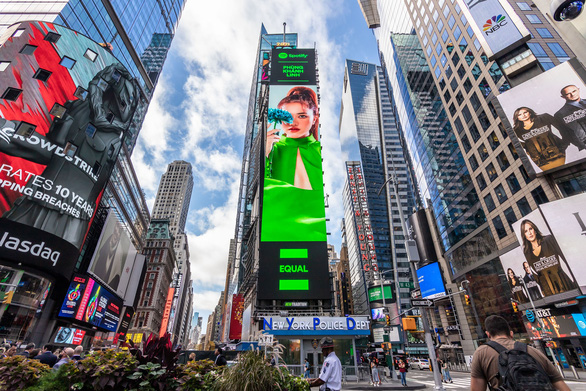 The image of Phung Khanh Linh appeared at Times Square
"Feeling lightheaded and happy. There are so many emotions that are hard to put into words. I wrote 16 Yesteryear songs so that myself and my audience could see a time of year through music.
Anytime or anywhere. And it never occurred to me that those sounds and images were chosen to appear in that splendid Times Square," she said.
After Suboi, Bich Phuong, Hoang Thuy Linh, Orange, Phung Khanh Linh is the next name to become the face of the month in the campaign. Equal of Spotify, to promote and honor the musical talents of female artists around the world.
* Dinh Thien Phu – the guy who redesigned the album cover – shared by Lil Nas X
Recently, Cover Art Matter – a reputable international site in the field of album art – selected 9 album cover designs Montero by singer Lil Nas X to introduce to the public.
This is an album with many messages aimed at the LGBTQ community, the community of color as well as HIV/AIDS patients.
And the first image selected in this collection is the finished product of a designer from Vietnam – Dinh Thien Phu.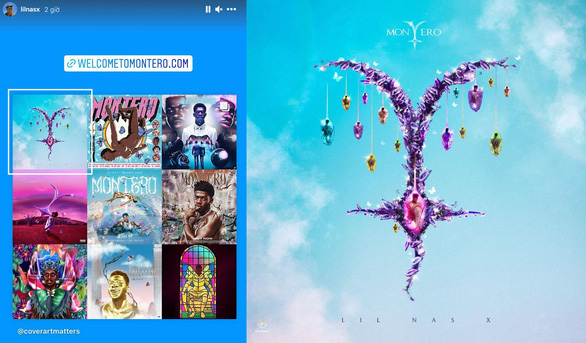 Remaking internationally famous album covers is a hobby of Dinh Thien Phu
Not only was his work recognized by a prestigious international site, but his work was also shared by Lil Nas X himself on Instagram.
"This is a time when the music industry and showbiz in Vietnam freeze, so my projects to design posters and album covers for artists are not many.
So I decided to design a "remake" based on this album cover, mainly to kill time and maintain creativity, but unexpectedly received the attention of international experts and myself. Lil Nas X", shared Dinh Thien Phu.
.