After so much waiting, the main couple still hasn't had their first kiss
Dates are neither poetic nor dreamlike
After months of anticipation from the audience, Jun Hwi and Chung Ah also officially confirmed their love. In the latest episodes, the couple had "one-of-a-kind" dates.
As a strong girl who always brings surprises, Chung Ah decided to make her first date exactly as she dreamed of eating fried chicken by the Han River. However, due to the cold weather, the fried chicken froze like ice.
And yet, when Jun Hwi opens the door, she will give her a surprise. Chung Ah is ready to close her eyes waiting for a kiss. Then she was disappointed when she suddenly learned that it was an announcement that Jun Hwi had been promoted to manager. After a series of crazy dates, Chung Ah said, "Dating you is like kicking a wall."
However, when love was just budding, Jun Hwi discovered that Chung Ah was the girl who was involved in the death of her younger brother in the past. In the latest episode, he admitted to his cousin Jin Woo that he knew their love would have to come to an end. However, he procrastinated asking for more time to break up with her.
The climax took place when both Jun Hwi and Chung Ah were suddenly called to a meeting between Jin Woo and Chung Ah's father and sister. Jun Hwi was extremely agitated when he was afraid that his true identity would be revealed.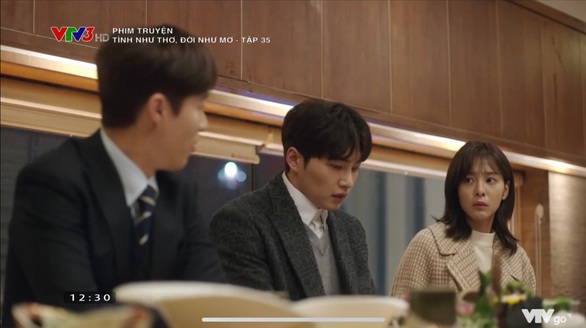 Wanting to hold on a little more time, Jun Hwi promised Chung Ah that "I will answer you one question every day". Every day he would tell her a little more about himself. Will when Chung Ah learns the complete truth, can she and he continue to be together?
Love still blooms after broken marriage
In the recently aired episodes, the female lead Chung Ah made a big step in her relationship, and her sister Seol Ah also officially accepted the love of the "young man".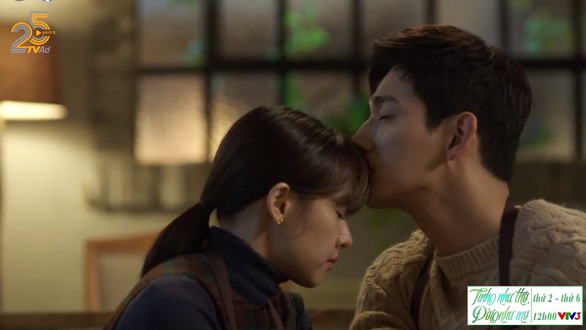 Seol Ah identifies a romantic relationship with chef Tae-Rang
Seol Ah was forced to divorce her husband by her wealthy mother-in-law after he was put in a coma due to an accident. Although her marriage comes from material things, Seol Ah does not love but still has feelings for her husband – Jin Woo.
Seol Ah's mother-in-law has always been unpopular with her daughter-in-law and favors Jin Woo's mistress. She was forced to get a divorce and kicked out of the noble family with empty hands. But it was also when she lost everything that she found joy and reason in living in the simple things, which the fake perfect life didn't have before.
In the latest episodes, Jin Woo woke up and frantically searched for ways to bring his ex-wife back to him. He even decided to break up with his mistress to wholeheartedly pursue the old break. But now, his wife's heart gradually belongs to another man.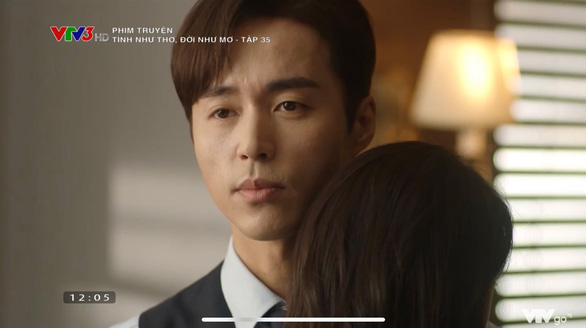 Jin Woo is determined to break up with "small three"
Contrary to the innocent first love of her younger sister Chung Ah, her sister Seol Ah's love has the nuance of a woman who has experienced and known marriage breakdown. Two different types of love represent the two developmental milestones from girl to woman that make up the film's appeal.
Message of healing
As the name suggests, "Love is like poetry, life is like a dream" is also a film that carries a positive message about healing after loss and pain.
Joon Gyeom's mother from hate to hate Chung Ah understood and loved the girl with a bright personality. From anger when she learned that Chung Ah was alive because of Joon Gyeom, she wanted her to live happily instead of her son.
Seol Ah, from a broken marriage before officially divorcing her mother-in-law and adulterous husband, has found the true love of her life. From a person who considers getting rich as a reason to live, she knows to be satisfied with what she has. Her love for Tae-Rang helps her discover happiness from the simple things of life.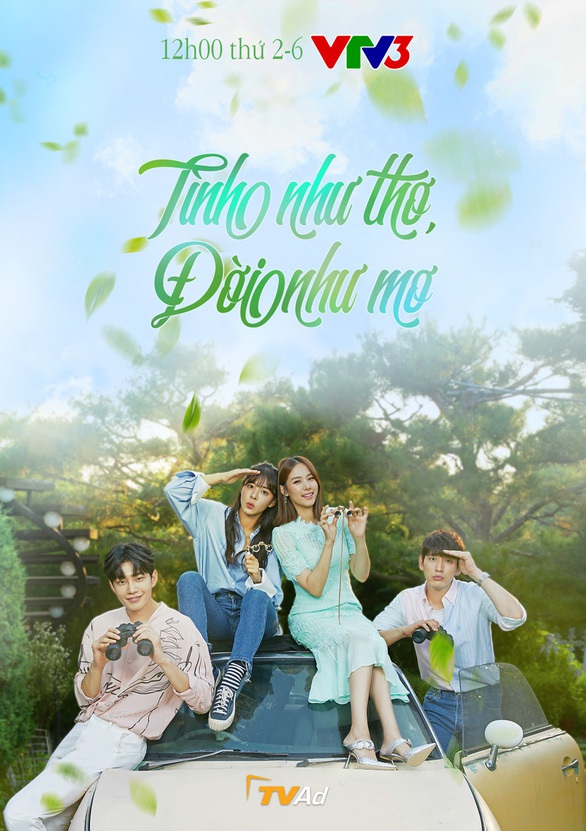 A lot of difficulties and challenges will come to the main characters in the next episodes. Hopefully in the end all will reach a satisfying ending as the title of the movie. "Love is like poetry, life is like a dream" is currently broadcasting at 12 o'clock from Monday to Friday every week on VTV3.
Watch attractive movies daily on VTV channels.
For more detailed information, please refer to:
Website: https://tvad.com.vn/thong-tin-phim
Fanpage: https://www.facebook.com/TVAd01
.