New pictures of Trang Ti adventure when announcing the 2022 Tet screening – Photo: Provided by the film crew
* The Adventures of Trang Ti will be re-released on the 1st of Tet 2022
On the morning of December 31, producer Ngo Thanh Van announced the movie Trang Ti adventure diary will see the audience again on 1-2-2022, which is the 1st of the Lunar New Year.
Ngo Thanh Van shared: "After many days of waiting, Trang Ti returned. With a meaningful story and humorous and fun elements, starting the new year with Trang Ti adventure diary It's an option for the whole family."
Trang Ti adventure diary once set a screening schedule for Tet 2021 but had to be postponed due to COVID-19, the cinema closed. After that, the film was released on the occasion of April 30 this year, but it was only shown for a few days before the epidemic broke out again. Now, many viewers hope the film will have a better journey in theaters.
* Lily Chen wears a unique gold plated design by Chung Thanh Phong
Lily Chen made an impression when wearing sparkling, curvaceous outfits made by designer Chung Thanh Phong.
She "makeover" completely, becoming fashionable in glamorous, luxurious bling bling dresses.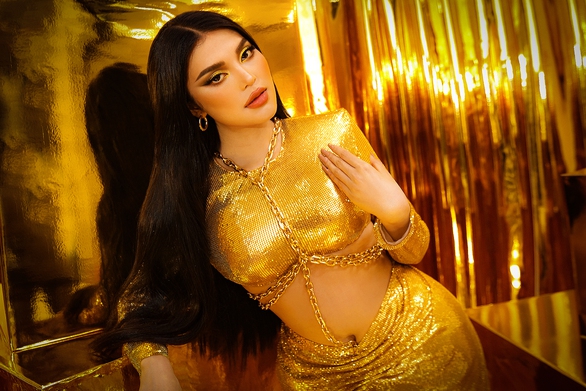 Sexy Lily Chen in designer Chung Thanh Phong's festive collection – Photo: Facebook Lily Chen
Chung Thanh Phong said that each outfit was "tailored" for Lily Chen, to enhance the singer's attractive figure. In particular, he used gold inlaid into his shirt.
Bodycon dresses, see-through skirts, tight cut-out skirts make the wearer more youthful. In terms of colors, the designer chose red and gold colors suitable for the festive atmosphere at the end of the year and at the beginning of the new year.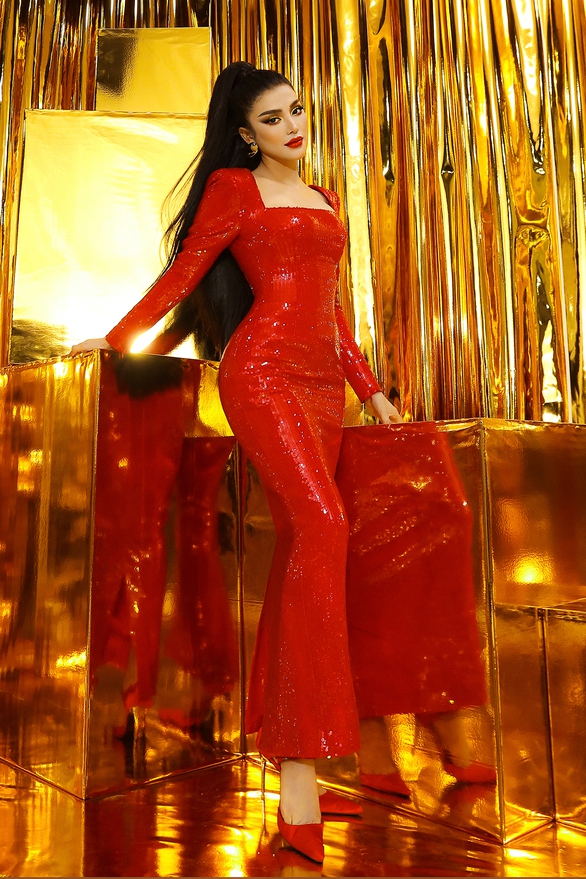 Each outfit is designed by designer Chung Thanh Phong "to make shoes" – Photo: Facebook Lily Chen
In particular, the meticulous sequin technique in daring cut-out dresses makes the wearer more sexy.
Chung Thanh Phong also applies the art of body painting to create unique outfits.
* Thuy Nguyen launches a collection inspired by Mai Lan Cuc Truc
Inspired by the painting "Mai Lan Cuc Truc", designer Thuy Nguyen launched a new collection with many main colors such as red, orange, yellow, blue, purple… expressing the taste of the four seasons of the year.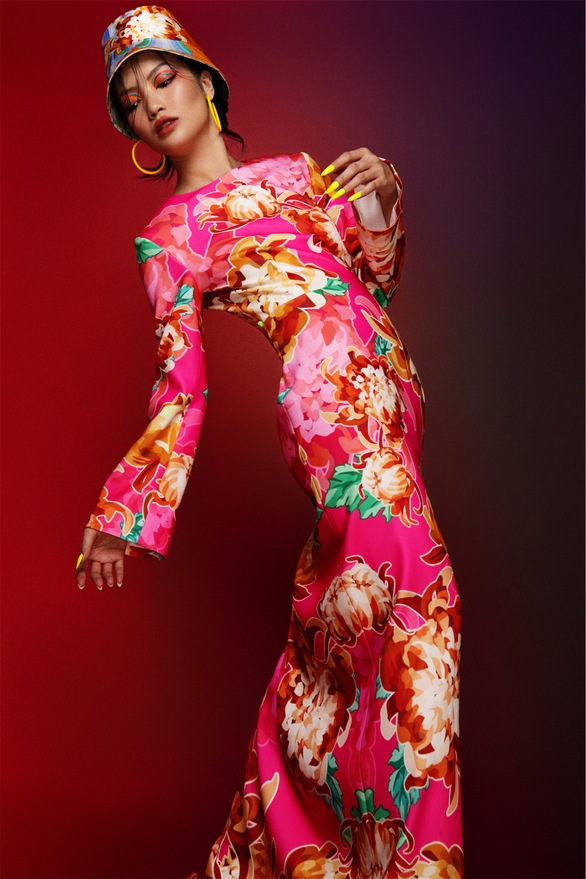 The design has bright colors that are easy to coordinate – Photo: Fanpage Thuy Design House
Materials in this collection are also diverse from brocade, silk, cotton mixed with elastic, … designed by Thuy Nguyen, so the shirt, skirt and pants have a smooth, spreading shape, making it easier for the wearer to coordinate.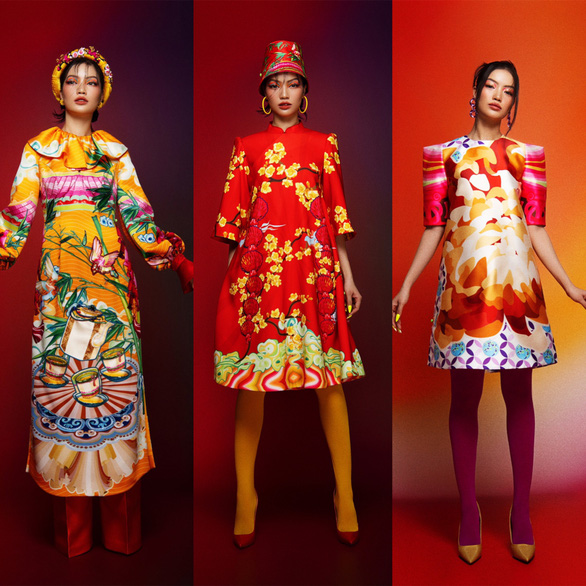 Some designs in Thuy Nguyen's new collection – Photo: Fanpage Thuy Design House
Thuy Nguyen uses 3D fabric printing technique, clearly depicts textures and bright colors.
* 50 artists make music night to raise funds to help children and the poor celebrate Tet
In two nights, December 31 and January 1, 50 artists and artists will participate in the concert Singing beauty, taking place at Dong Dao Tea Room (District 1, Ho Chi Minh City) with the theme of spring, country, people, love.
The music nights featured artists such as: Hien Thuc, Nguyet Anh, Kha Ly, Trinh Kim Chi, Cat Phuong, Hien Mai, Huy Luan, Quoc Dai, Thanh Duy, MC Quynh Hoa, Thanh Phuong, Ngoc Tien, designer Viet Hung, group MTV, Miss Ngoc Diem, Hoai Sa…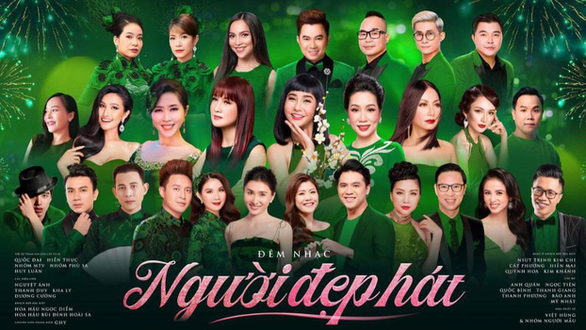 Artists participate in the music night "Singing Beauty" – Photo: Facebok Nguyen Viet Hung
In particular, the organizers will deduct a part of ticket sales and donations for needy children and poor people to have a warm and peaceful Tet.
.