Singer Ngoc Anh (middle) as a guest judge – Photo: BTC
Ranking finale Star Arena 2022 opening with the song Oh dear life playfully performed by guest judge – singer Ngoc Anh – performed. This performance was even more exciting through the hilarious extravaganza of main judge Thanh Bach and MC Dinh Toan.
Three captains Phuong Trinh Jolie, Lam Vu and Nam Cuong together with the best members of their team performed the contest entries in turn.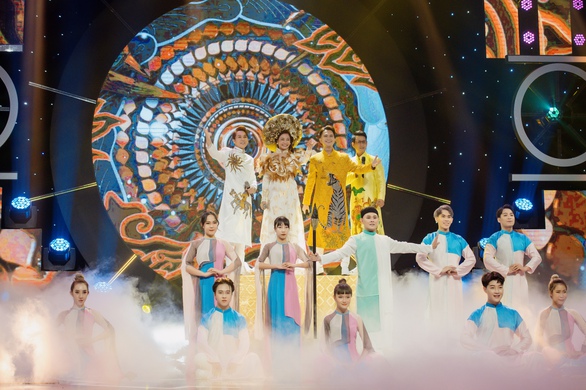 Phuong Trinh Jolie invested in a spectacular performance
Phuong Trinh Jolie collaborates with Tikull Dang and Truong Tran Anh Duy to transform into Vietnamese children in Au Lac's time, bringing a medley Vietnamese sacred soul, Au Lac lullaby, Land of lullabies. The performance showed the heroic and indomitable spirit of the nation.
Judge Ngoc Anh highly appreciated Phuong Trinh Jolie's team: "I did not expect your high-pitched voice to be so bright and clear. The friends mixed very well, the choreography was perfect".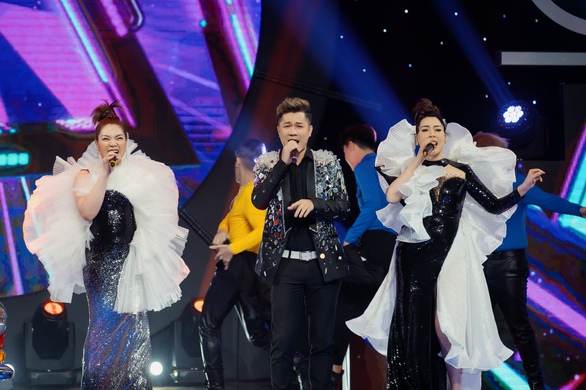 Lam Vu joins the "Star Arena 2022" with a relaxed mind
Lam Vu's team has a combination of two female members, singers Tuyet Mai and Xuan Nghi. The three created a spectacular performance with 20 dancers through the medley Do you remember what night? and Magical night. Especially on the stage, a priceless antique car is displayed.
The exciting and colorful part of Lam Vu's team was like the dances of a carnaval festival. Nam Cuong evaluated the Lam Vu team's performance as spectacular as a year-end festival. Singer Ngoc Anh said that Lam Vu "played big", making fans admire.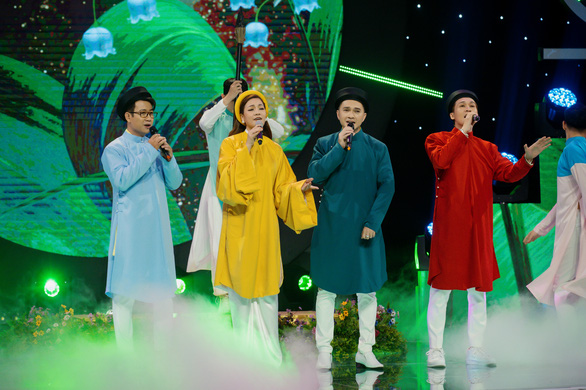 Nam Cuong (second from right) with team members
Trong Khuong and the duet duo Tran Vu – Thu Trang and captain Nam Cuong conquered the audience with a medley Vietnamese love songs, love songs.
"No matter how much the country integrates into the world or develops, the origin of the Vietnamese language should be respected because it is the national identity of Vietnam," Nam Cuong said.
Lam Vu appreciates that the 4 members of Nam Cuong team have harmoniously blended together because "this is not easy".
Thanh Bach evaluated the performance of Nam Cuong team: "We feel through the program how many hearts that love Vietnamese will have to flutter…".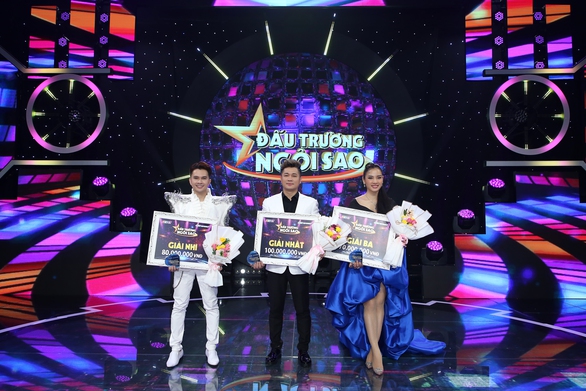 The coronation moment of Lam Vu, Nam Cuong and Phuong Trinh Jolie
Maintaining his performance, building an impressive image through the contest entries, captain Lam Vu won the top prize of the competition. Star Arena 2022.
The second prize belongs to the singer team Nam Cuong. Phuong Trinh Jolie's team ranked third.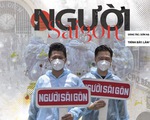 Lam Vu put the volunteering journey in the MV 'Saigon people'
.