Over the past 6 years of continuous establishment and development, the distributor has made great efforts to bring BAIC to assert confidence in Vietnamese consumers. The period 2019 to 2020 sees the best of the best BAIC in Vietnam before a series of economic recession effects because of the epidemic. BAIC Vietnam has well implemented the guidelines and guidelines of the State, on the one hand coping with epidemics, on the one hand stabilizing the business situation and trying to overcome difficulties.
Participating in the Vietnam off-road racing PVOIL VOC Cup for the first time, two teams BAIC and PAC BJ40 has excellently for 2 consecutive years from 2019 to 2020, winning the high rankings of Runner-up and Champion. The tournament results partly speak of efforts to confirm product quality.
The period 2019 to 2020 will witness the efforts of BAIC Vietnam against a series of economic slowdowns due to epidemics.
In addition, BAIC Vietnam has introduced to consumers more choices with products such as: BAIC X55, class C urban SUV with size DxRxC 4480 x 1837×1680 mm, wheelbase 2665mm, tire size 225 / 50R18. Youthful exterior design, modern interior with a variety of amenities such as panorama panoramic sunroof, Starttop smart explosion, 6-speaker sound, reverse camera, 9-inch entertainment screen, automatic air conditioning Cruise control cruise control ..
Besides, there are a series of safety features such as ABS, EBD, BA, ESP, TCS systems of Bosch version 9.1, sensor radar, TPMS tire pressure warning, electronic handbrake … Motor vehicles 1.5 Turbo with Belgian CVT Punch Powertrain gearbox for surprising performance with an urban car up to 150 Ps, maximum torque of 210 Nm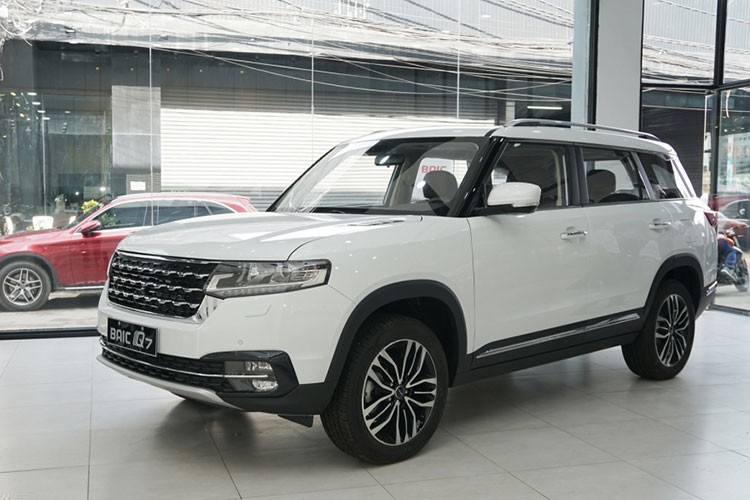 BAIC is authorized by the manufacturer to Kylin-GX668 JSC to distribute genuine vehicles in the Vietnamese market since 2014.
According to BAIC representative: "Currently all of its models are enjoying genuine after-sales policy in showrooms nationwide. In the coming years, BAIC Vietnam will continuously strive to provide services. services with the best quality in order to reach new values ​​to satisfy and deserve the trust and support of Vietnamese customers during the past time ".
The new BAIC Beijing X7Its current outstanding SUV with a host of high-end technology features and L2 active safety features. Beijing X7 was officially introduced in October 2020 in the domestic market, and immediately received special attention and reception from customers. Beijing X7 uses a completely new platform with the "CUBE" cube design philosophy developed by BAIC and its German counterparts, the representative said.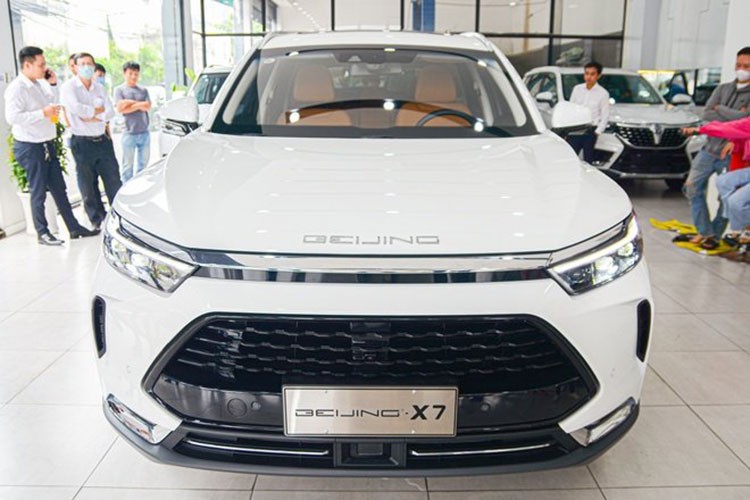 The launch of Beijing X7 was an impressive step forward in the Vietnamese market and recognized positive feedback from consumers.
With this new platform, BAIC promises to launch many future models with custom sizes from 4400 to 4950 mm, customized with gasoline engines, Plug in Hybrid to pure EV, customized with systems. Active safety L2 to L3. It can be said that the launch of Beijing X7 is an impressive step forward in the Vietnamese market and acknowledges positive feedback from consumers.
.