According to data from VAMA – Vietnam Automobile Manufacturers Association and Hyundai Thanh Cong, BEST sedan segment sold 63,780 vehicles in 2021, down 9,480 vehicles (equivalent to 13%) compared to 2020. The trio of "three horses" including Hyundai Accent, Toyota Vios and Honda City share the highest positions.
B-segment car segment in 2021: Hyundai Accent does not give Vios the opportunity to surpass.
Hyundai Accent BEST is leading with 19,956 delivered to customers. After launching the upgraded version at the end of 2020, Accent's "famous" road is more open thanks to its new design, many convenient equipment and competitive price.
Currently, Hyundai Accent offers users 4 versions with prices from 426.1 to 542.1 million VND. Not only leading the segment, Hyundai Accent also occupies the 2nd position in the Top 10 best-selling cars after VinFast Fadil (reaching 24,128 vehicles).
Losing to Hyundai Accent exactly 21 cars, Toyota Vios lost the "throne". With total sales in 2021 reaching 19,931 vehicles, Vios accepts to rank 2nd in the segment and settles in 3rd position in the list of 10 best-selling cars in the market.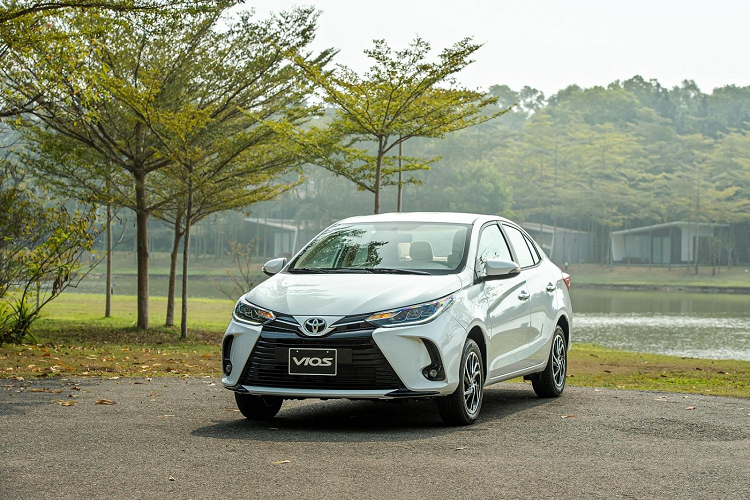 Losing to Hyundai Accent exactly 21 cars, Toyota Vios lost the "throne".
Honda City defended its rankings well in a tumultuous year. In 2021, Vietnamese customers bought 9,745 Honda City cars, helping this model reach the Top 3 best-selling cars in the segment. This is the fixed position of Honda City in recent years.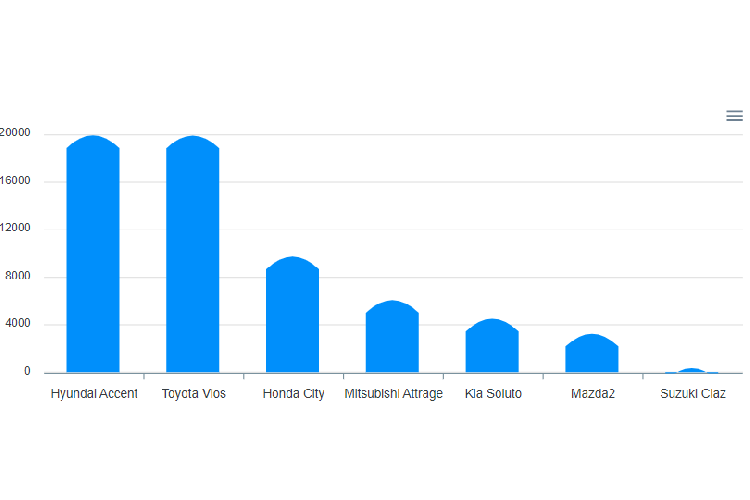 Sales of B-class sedans in 2021
In the fight with Hyundai Accent and Toyota Vios, Honda City was almost unable to break through due to revealing many limitations. One of the reasons why customers are hesitant is poor equipment, not commensurate with the price range of Honda City cars. In addition, the noise level of the car is also a point of complaint. Poor camera image and rear drum brake really do not satisfy users.
At the top end, Mitsubishi Attrage struggled to find the favor of users. During 2021, only 6,000 people agreed to buy a Mitsubishi Attrage. In Vietnam, Attrage is distributed in the form of CBU imported cars from Thailand. Vietnamese customers have 2 options including MT version priced at 375 million VND and CVT version priced at 460 million VND.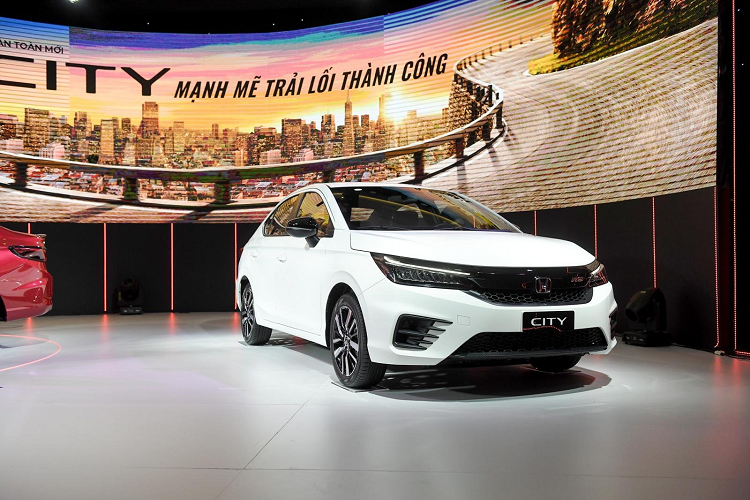 Honda City is almost impossible to break through due to revealing many limitations.
Targeting customers who are first-time car buyers and service businesses, Kia Soluto has fixed a very competitive price. However, the design is not really impressive and the list of poor amenities makes Kia's model unable to break through.
Cumulative sales in 2021 of Kia Soluto reach 4,500 vehicles. The car brings to the Vietnamese car market 4 versions, with prices ranging from 396 to 496 million. The two penultimate positions are for Mazda 2 and Suzuki Ciaz with sales of 3,247 cars and 326 cars, respectively. In which, Suzuki Ciaz had to stop selling for a long time due to scarcity of supply.
Business results in 2021 partly reflect the invisible but very fierce harm of the epidemic. This is also the year Toyota Vios continuously launches attractive offers to attract the attention of users. With the gap not too much, Hyundai Accent needs to focus highly for the race in 2022. Meanwhile, the new generation Suzuki Ciaz has aggressively launched the Vietnamese market to warm up consumers' feelings.
.