Actor Kim Sean Ho in the movie "Start up"
In the Korean actor brand reputation rankings for September, October this year Kim Sean Ho suddenly occupied 1st and 2nd place.
Are from Start up come Hometown Cha Cha Cha
Kim Sean Ho is widely known to Asian audiences in 2020 when he joins the movie Start-up (Start-up). Although he is only a minor role, he is considered to overwhelm the male lead role played by Nam Joo Hyuk.
Just left Start up, he was immediately invited to play the male lead, leader Hong Doo Shik next to senior Shin Min Ah (as Hye Jin) in the melodrama – comedy – romance. Hometown Cha Cha Cha.
If anyone ever watched Start up It will be easy to see that although the two projects are adjacent to each other, the two roles of Kim Sean Ho both have their own imprint, not the same color. That shows Kim Sean Ho's diverse incarnations and his potential for directors to explore.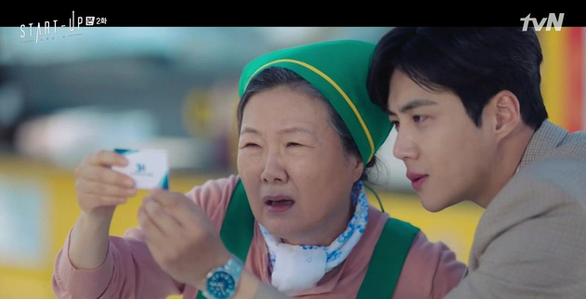 Kim Sean Ho as Han Ji Pyeong and actor Hae Sook (as Mrs. Won Deok)
Kim Sean Ho's Han Ji Pyeong in Start up is a very cool financial investor. Although it is a minor role, it is a character that is not easy to deal with, requiring the actor's delicate acting. Han Ji Pyeong looks cold, even harsh on the outside, but inside has a warm heart.
In the love triangle, although he was a failure, but with his emotional expression, Kim Sean Ho made the audience watch the movie only to regret for Han Ji Pyeong. And the unexpected happened, the male lead was overshadowed. Kim Sean Ho is always praised by the press and included in the list of outstanding roles that turn the tide.
Go to Hong Doo Shik in Hometown Cha Cha ChaKim Sean Ho quickly shook off the image of an elegant financial investor, and instead was a generous, hardworking and kind leader in a coastal fishing village. From appearance to personality, Hong Doo Shik does not repeat anything of Han Ji Pyeong.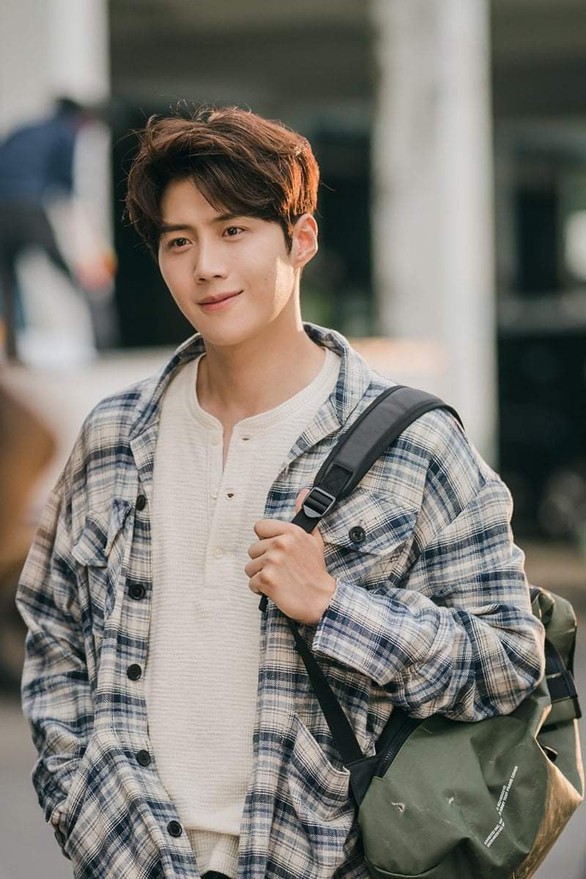 Kim Sean Ho in the movie "Hometown Cha Cha Cha"
Besides senior Shin Min Ah, Kim Sean Ho has proved equally capable when conquering the audience with the image of an emotional guy who likes to do big things, intelligently responds and wakes up before her. somewhat arrogant, cocky.
Their juggling acting alongside the amazing supporting cast made Hometown Cha Cha Cha becomes a light-hearted, humorous and thoughtful entertainment film.
Screen celebrity still doesn't leave the stage
This year 35 years old, but he hit the screen quite late. His first movie was Chief Kim (in 2017), followed by Strongest Deliveryman, Two Cops, You drive me crazy, 100 days my prince, Welcome to Waikiki 2, Catch the ghost…
Although the number of films is not much, he is highly appreciated by the profession for his acting ability. The proof is that he has won several 2017 MBC Best New Actor awards (movie Two Cops), MBC Mon-Tuesday Best Actor (movie Two Cops), Favorite Male Artist at the 57th Baeksang Awards…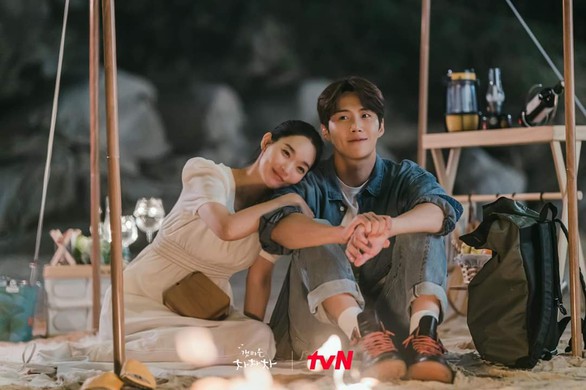 Kim Sean Ho and Shin Min Ah – the lovely couple in "Hometown Cha Cha Cha"
To have the results like today, perhaps Kim Sean Ho must be grateful for the ten years of forging on stage. Originally a theater actor, since 2009 he has had many characters on the stage.
That environment, although quiet, hard, little known to the audience, has helped Kim Sean Ho grow up in his acting career, helping his acting have an inner depth that can easily touch the emotions of the audience.
When Start up ended, the name spread throughout Asia but Kim Sean Ho still returned to his cradle with his acclaimed role in the play. Ice.
Answering on soompi.com, Kim Sean Ho shared the reason he couldn't leave the stage: "I'm happy to be able to meet the person who loves me in every show. At that moment, I was in direct contact with the audience. through roles.
When they laugh, even their breathing affects my acting on stage. The audience is really part of the show. It was an emotional experience that I will never forget."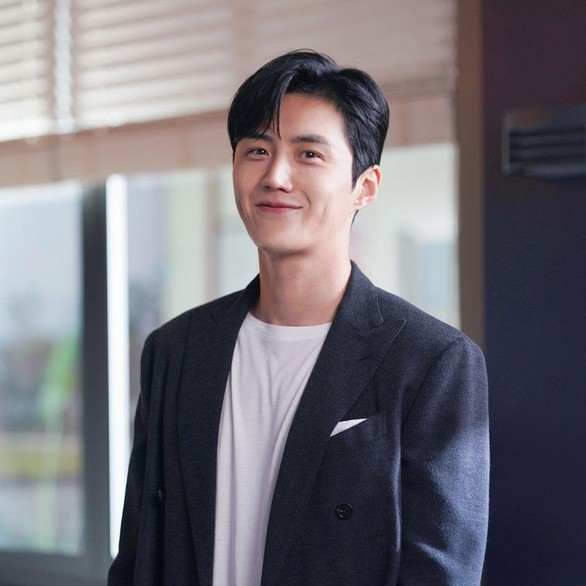 Kim Sean Ho – "national lover" of female fans who love Korean movies
With Hong Doo Shik, Kim Sean Ho has become the "national lover" of female Korean movie fans. Not only conquering viewers with the image of an affectionate, sincere and reliable boy, Kim Sean Ho also created sympathy with the image of a lovely nephew.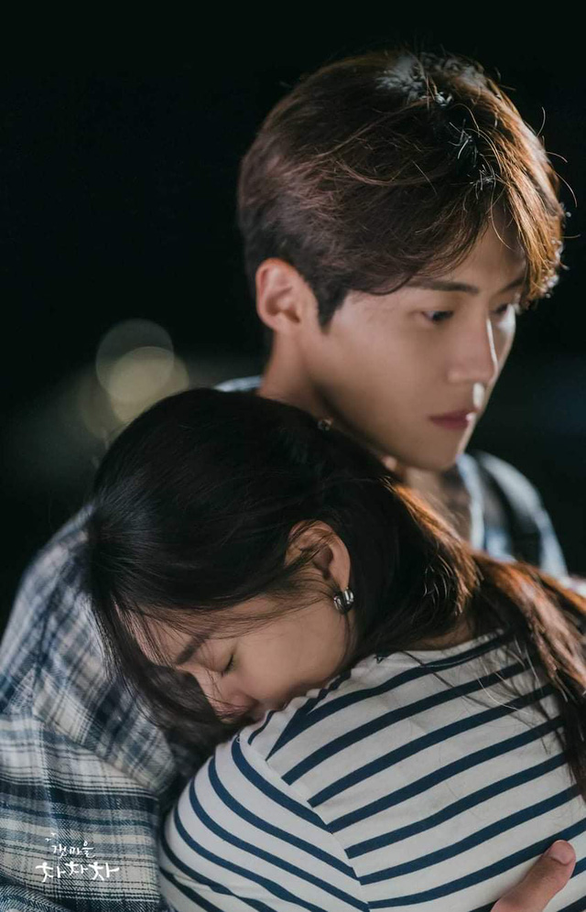 Despite being paired with senior Shin Min Ah, Kim Sean Ho is still not inferior, the two show great chemistry in the emotional segments.
Are from Start up come Hometown Cha Cha Cha, Kim Sean Ho's granddaughter relationship in the movie always makes people feel warm. Artist Kim Hae Sook (as Mrs. Won Deok in the movie Start up) expressed her desire to meet Kim Sean Ho again in the next work because she thought it was difficult for anyone to sympathize with her feelings in such a movie.
In Hometown Cha Cha Dad, Doo Shik's scenes with Mrs. Gam Ri always create a lot of emotions. Perhaps that warmth made Kim Sean Ho receive an invitation to participate in a new movie project Dog Days, plays the role of a granddaughter with Youn Juh Jung – a veteran Korean actress who won the Best Supporting Actress Oscar 2021.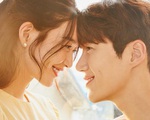 Hometown Cha-Cha-Cha: the healing dance
.