On the afternoon of November 6, speaking to Tuoi Tre Online, Director of the Cinema Department Vi Kien Thanh said that 2 films [email protected] and Listeners will not attend the Vietnam Film Festival for personal reasons.
Mr. Thanh said: "With movies [email protected], the filmmaker has an application not to attend this year's film festival because the film has not been released, not yet popular in theaters.
What about movies? Listeners, the producer requires a commitment to confidentiality with each audience when watching movies, a lot of requirements for confidentiality.
The organizers can't do this because the film festival is an opportunity to announce and introduce to the audience to watch movies, not to do any business, so it does not meet the film's security requirements. Listener. Therefore, the organizers do not show the film Listeners in this film festival too".
Film [email protected] was released in theaters on February 26, but right at the time when many cinemas across the country were closed due to the epidemic, there were not many audiences to see. The film met with negative public opinion after the cinema in Ho Chi Minh City reopened from March 1.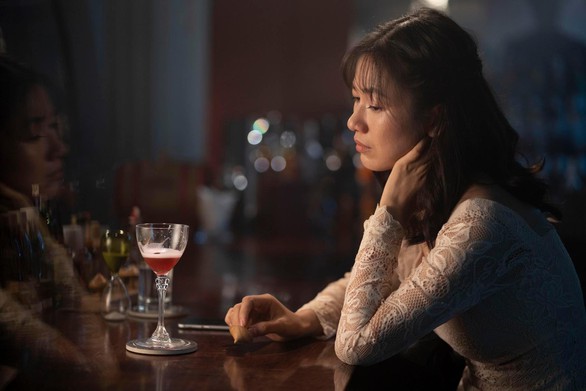 Actor Oanh Kieu starred in the movie "Listener" – Photo: DPC
And movies Listeners was scheduled to show from 2-4 but postponed due to COVID-19, so far there is no new schedule. Recently, the producer also spoke out about the film's content being revealed, including an important twist before it was released in theaters.
Thus, Vietnam Film Festival 2021 will have 24 films to attend instead of 26 as before. These films will be screened during the 22nd Vietnam Film Festival's Welcome Film Week from November 10 to 16 in Hanoi and Da Nang.
24 movies including: Invisible evidence, The Godfather, Sister Thirteen – 3 days of life and death, The road with the sun, The storm, The old girl with many moves V, Rain song, Kieu, Soldiers, Blue eyes, Memory domain, Sunny 3 – Father's promise, 17 year old fool, Rom, Blood moon party, Great war student, Red dawn, Golden boy, Dark madness, Yin and yang eyes, Repentance, Parallel, Into life, You are mine.
.