Director Bao Nguyen and actress Kelly Marie Tran are the two most influential Vietnamese artists in the world
* Two Vietnamese-born artists in the top 100 most influential Asians in the world

Gold House is a non-profit organization operating with the aim of asserting, enhancing the voice and position of Asians. This organization has just announced a list of the 100 most influential Asians in the world, in the fields of entertainment, media, health, politics, society …
Accordingly, actress Kelly Marie Tran and director Bao Nguyen are two Vietnamese artists selected in the entertainment field. Another Vietnamese native chosen is chef Christine Ha.
Some of the other Asian-born artists on the list are director Chloé Zhao who recently won Oscar 2021 with movies Nomadland, directed by Lee Isaac Chung with the film MinariBlackPink, actress Gemma Chan …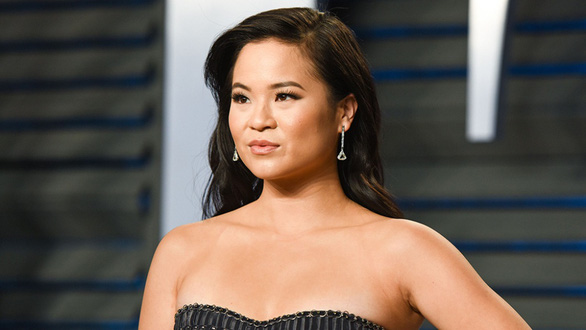 Kelly Marie Tran is an Asian actress who speaks strongly against racism in Hollywood – Photo: SHUTTERSTOCK
Kelly Marie Tran was born in 1989 in America, to Vietnamese parents. She played the female warrior Rose Tico in the blockbuster movie Star Wars: The Last Jed and Star Wars: The Rise of Skywalker.
Kelly Marie Tran is also the first Southeast Asian actress to play the role of the anime's main voice actress Raya and the Last Dragon by Disney.
Director Bao Nguyen – Photo: FBNV
And director Bao Nguyen received a lot of attention for the work Be water in Sundance Film Festival. The film exploits the life of Bruce Lee, with many expensive documents about the hidden corner of the life of martial arts legend.
He also worked as a co-producer for the movie Ark directed by Tran Thanh Huy.
* Study filmmaking with director Tran Anh Hung
"Masterclass: Scene Art" is a short class dOptimally designed to be able to convey the knowledge of filmmaking to students within 2 days.
In addition to direct teaching participation by director Tran Anh Hung, there are also the support of two directors is Tran Thanh Huy and Le Binh Giang.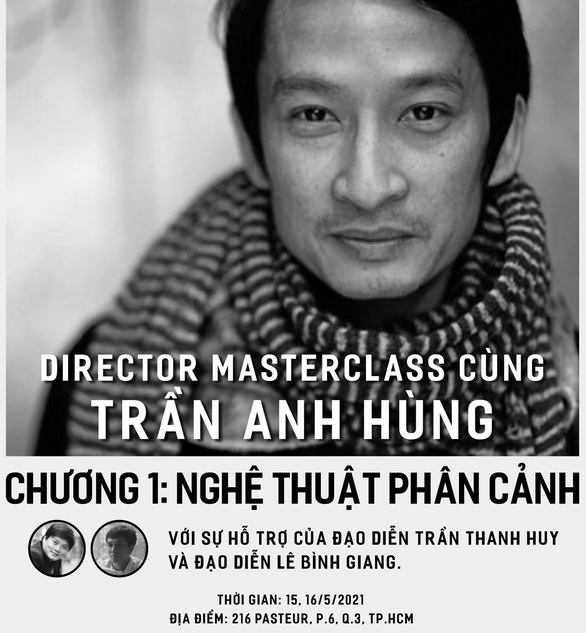 Class time is from May 15 to 16 – Photo: FBNV
"Masterclass: Scene Art" is introduced brings expertise in scene techniques, drawn from 30 years of experience of Tran Anh Hung.
Besides, the same class will be the same participants research the essence of scene art through the extraction of tactics from film gurus from all over the world.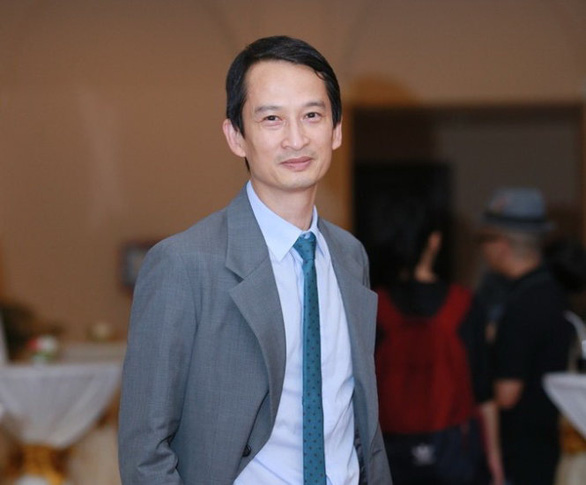 The class provides direct access to professional knowledge and valuable experiences which are gathered from 30 years of film practice by film director "The smell of green papaya" – Photo: GGMT
* The movie 'Vincenzo' continued to win big
Movie Vincenzo continues to hold the leading position in the list of the most popular weekly TV series of Good Data Corporation.
This is a list that determines the coverage of actors per week by collecting data from articles, blog posts, netizen reactions, media coverage. media and social media about upcoming or upcoming dramas.
The three main actors in the movie "Vincenzo" – Photo: TvN
Thereby, the movie Vincenzo and Song Joong Ki has dominated the chart for most notable dramas and actors for 2 consecutive weeks. The female lead Jeon Yeo Bin is number 2.
Not only the male and female lead, but other actors of the film are also in the above chart. The following two positions in a row belonged to Kwak Dong Yeon and 2PM member Taecyeon.
On Netflix Vietnam, movies Vincenzo consecutively maintained the first place in the Top 10 most watched movies since the release of episode 1 on February 20.
* Hong Kong artist: Ly Minh Y passed away, Tran Tich Vinh suffered from cancer
In the afternoon of 4-5, Ly Minhy – a Hong Kong female singer – passed away at the age of 31, after 9 years of fighting with nasopharyngeal cyst cancer.
According to Ma Tuan Vy – who is close to Ly Minh Y, she has become seriously ill since the beginning of 2020, having difficulty eating and drinking, having to breathe oxygen, every time she moves, she needs a wheelchair.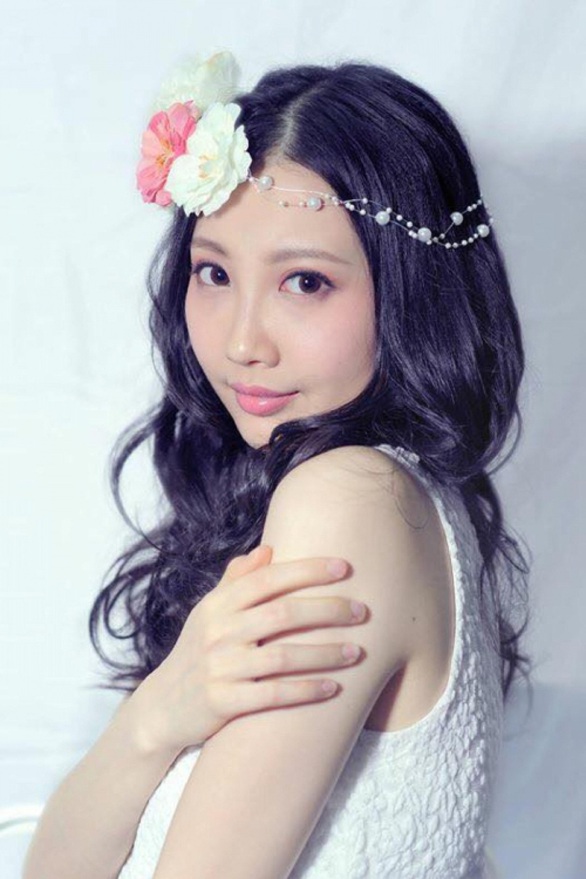 Ly Minh Y passed away at the age of 31
Recently, TVB actor Tran Tich Vinh shared on the program Scoop after more than 8 months diagnosed with stage 4 lung cancer. Although the chance of a complete recovery is only 40%, the 38-year-old actor is receiving daily treatment and hopes to prolong his life.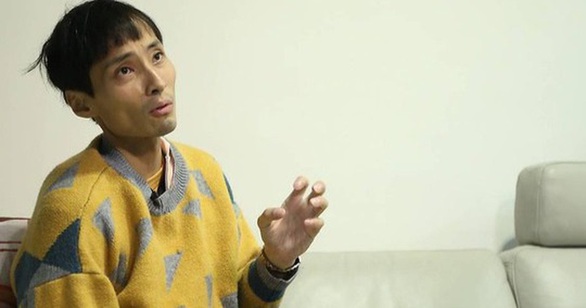 Tran Tich Vinh is 'fighting' with lung cancer
Before that, in August 2020, the doctor diagnosed that he had only 6 months to live, but with an optimistic spirit, he was fighting each day with illnesses.
* Announced the album 'Emotional Station' with 7 songs, MV of 7 talented singers
Album project Emotional station Announced with 7 songs, 7 MV with 7 musical emotions performed by 7 singers, Bich Phuong, Tien Cookie, BigDaddy, Emily, Phuc Du, traitimtrongvang and DuongK.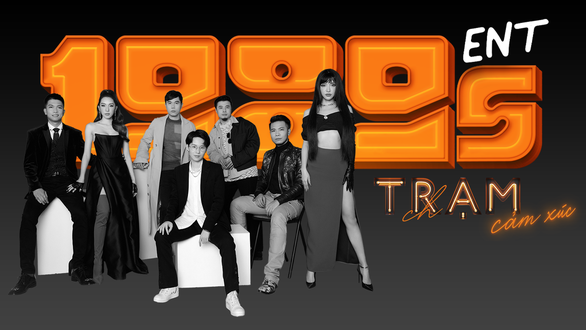 Members performed the song in the album 'Emotional Station' – Photo: BTC
The melody of these 7 songs has also been revealed, belonging to many genres such as Pop, RnB, House, Electro, Pop, Dance, Ballad, HipHop, Lo-Fi … clearly show the musical personality of each singer: Fairy Cookie with Enjoy your sadness, Bich Phuong with Can you guess?, BigDaddy shown She smacked it off, Emily with Heat, Traitimtrongvang released the song You are my weak point, Phuc Du with Don't wake me up and DuongK with post Mixset Bayxa.
MV Enjoy your sadness Tien Cookie's will be released on the next 7-5. The other MVs will be released one month after that. The artists want to spread positive energy through this product and overcome all difficulties.
* Vietnam Writers Association launched awards for U35-year-old authors
For the first time, an award for authors aged 35 and under is launched by the Vietnam Writers Association, which will annually maintain for four categories: Prose, Poetry, Critical Theory, Literature Translation.
This is part of a series of activities to consolidate the award system of the Vietnam Writers Association, to encourage the writing force from young people, and at the same time seek quality works of published young authors. accepted by the market.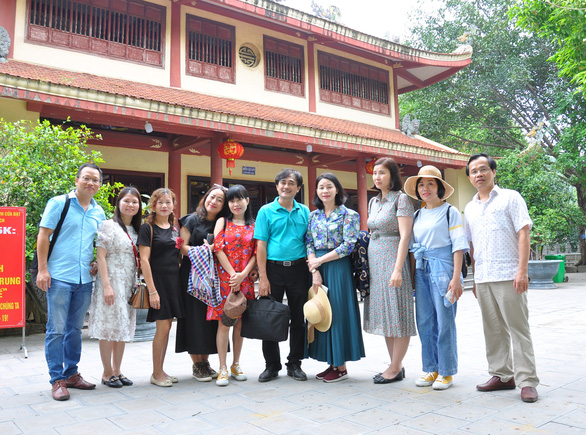 Writers attending the seminar on young literature recently held in Thanh Hoa 4-2021 – Photo: TRUONG ANH
Accordingly, the object of the prize is all Vietnamese citizens at home and abroad with the age of 35 or less (members of the preliminary council, the general council if participating in the award, cannot attend the awards. review meeting and vote on their work).
The award will be launched from May 6 and will finish receiving works on September 30, 2022 (by postmark) at the address: Composing Board – Vietnam Writers' Association, No. 9 Nguyen Dinh Chieu, Nguyen Du ward, Hai Ba Trung district, Hanoi city.
The Young Author Award Ceremony will be held separately, scheduled in November each year.
.