* 'Just chill' caused fever in Chinese social networks
Song Just chill Chillies' collaboration with Suni Ha Linh and Rhymastic is currently causing fever on Chinese social networks with many cover clips (re-singing) in Chinese and remixes (remixes) from the original.
With a playful and bold "chill" melody and the lyrics bring many positive messages, Just chill quickly gained local audiences' hearts at the launch time in July 2020. Currently the song has reached 55 million views on YouTube.
'Just chill' by Chillies, Suni Ha Linh, Rhymastic – Source: Chillies
Before that, there were also a number of Vietnamese songs that caused fever in foreign social networks such as Two more minutes (Cannon, Masew), Ghen Covy (Min, Erik, Khac Hung), Innocence (Tang Duy Tan, Phong Max), Mama boy (Amee, Hua Kim Tuyen, TDK, Gray-D), Easy to go (Quang Hung MasterD) …
On the contrary, many foreign songs rewritten with Vietnamese lyrics are also well received by many Vietnamese audiences. Some examples are like Just not together (Tang Phuc, Truong Thao Nhi), People of love (Dan Truong, Juky San), Like the first snow season (Van Mai Huong) …
'Like the first snow season' is rewritten with lyrics of 'I will go to you like the first' by Korea – Source: Van Mai Huong
In the era when the digital music market takes the throne, there is a clear trend in many playlists (song lists) today that is the variety of genres, languages, and song styles.
* Miss H'Hen Niê is the judge of Miss Universe?
Social networks are spreading the information that Miss H'Hen Niê will be the judge of Miss Universe 2020.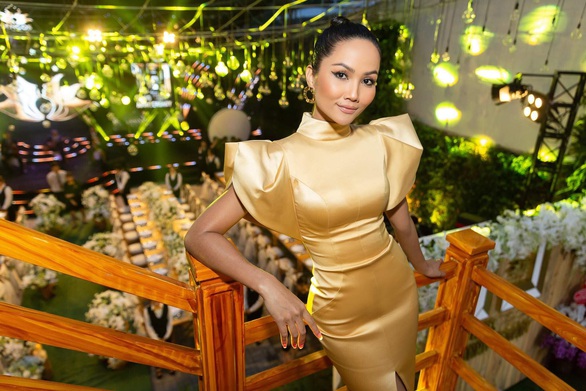 Miss H'Hen Niê – Photo: FBNV
Although it is not an official announcement, this news has caused many netizens in the Philippines to argue that she is only in the top 5, so it is not worthy to be a judge.
Youth Online H'Hen Niê side contacted to verify the information, but Miss did not answer.
* Singing Trinh Cong Son's music for 30,000 Bac Ninh audience
Sooner than Vietnam will be held on April 24 at VSIP Bac Ninh, with the participation of many artists such as Cam Van, Hong Nhung, Duc Tuan, Tran Manh Tuan, Ha Le, Tan Son, Hoang Trang …
This is the biggest Trinh Cong Son music night in 2021 with about 30,000 spectators.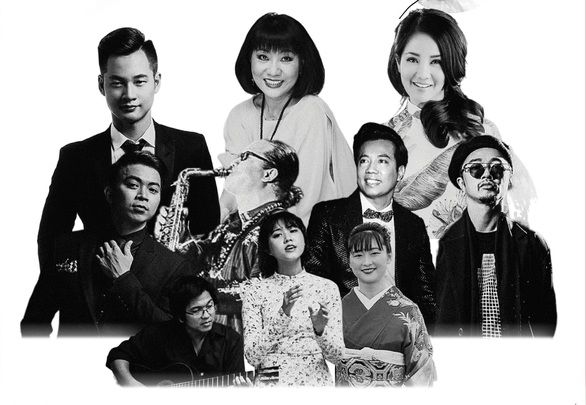 Artists, guests in the music night – Photo: BTC
This is a non-profit event organized with the desire to spread the tunes of Trinh music to the music-loving public.
In the context that the country and the world have been going through difficult times due to epidemics, songs bearing the spirit of optimism and trust in the life of the late musician will help spread the message of love and arouse. emotional cohesion in the community.
Thanh Lam and Tung Duong sang 'The Footprint of Eden' in Bac Ninh – Video: Tien Vu
* Dream cities – Indie music party
Dream cities introduced as "An inide show created by us, young dreamy people, promises to be an immersive space blended with music ".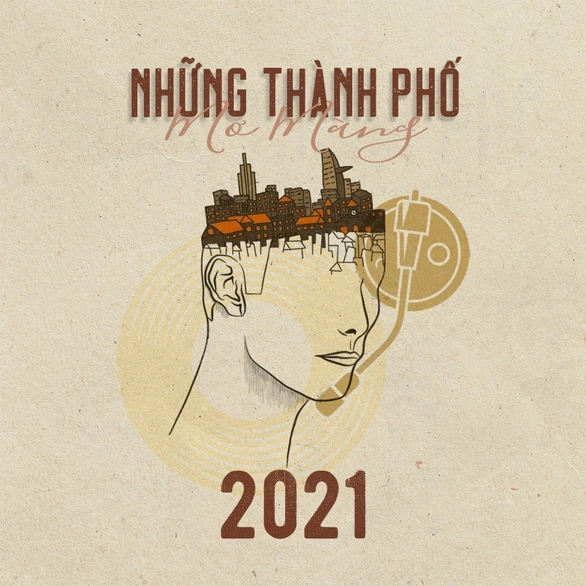 Poster of music night – Photo: BTC
The music night will take place on June 18 at Nguyen Du Stadium and is attracting attention in the community of indie music lovers (independent) by the participation of Vu, Thai Dinh, Nam Kun, Hoang Dung, Ca. Hoi Hoang, Thinh Suy, Wean, Naomi …
Although not yet announced all the participating singers, but the night has "sold out" tickets, this shows that indie music is still loved by young audiences in a year where rap music has almost dominated the waves.

* Phuong Thanh released an album that refreshed the old hit series in a 'as rustic as possible' style.
Singer Phuong Thanh has just introduced to the public love album music Empty including 8 hit songs in a time are harmonized and mixed in acoustic and rock style. This is the opening product for the 2021 musical activities of Phuong Thanh.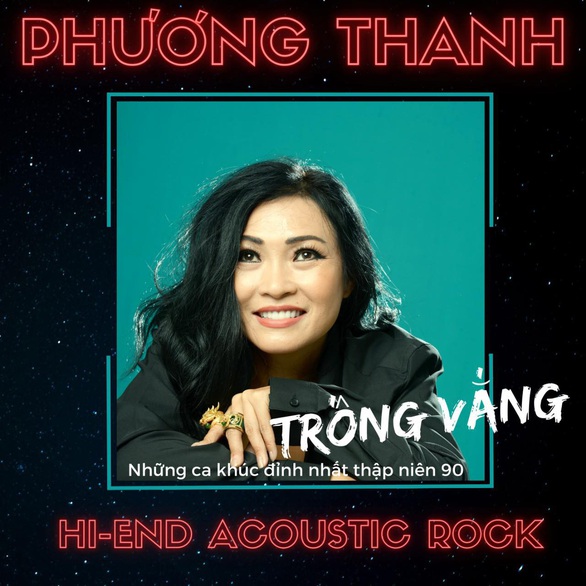 Album released in three formats: CD, vinyl, tape
The album consists of 8 songs representing 90s music like Empty, medley When the dream comes home – Because I love you, The proclamation, Farewell the past, The troubled night, Far from winter, I have no one and A time has passed.
Album released in 3 formats with increasing price. The popular version is a CD priced at 300,000 VND, a vinyl version costs 1 million VND and a mortar tape format costs up to 7 million VND.
Hi-end player mentality (top-of-the-line audio devices to reproduce music in the most honest and captivating way) I like acoustic because they are rustic, but Phuong Thanh has the strength of rock singing. Understanding that, the singer decided to combine acoustic and rock into the album so that it was "as rustic as possible".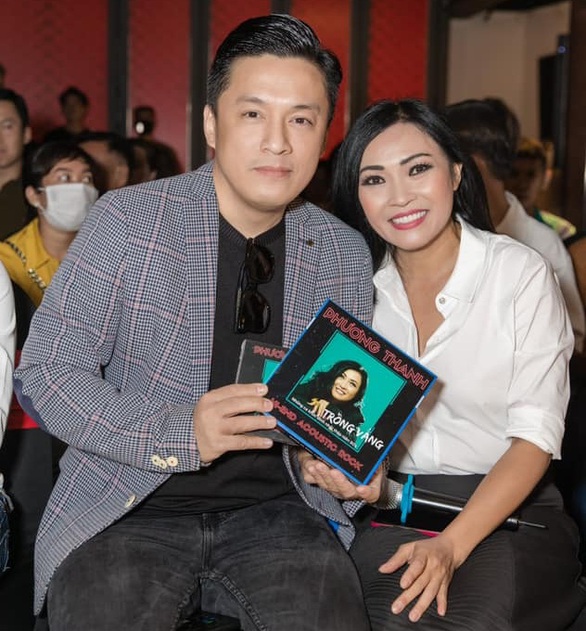 Singer Lam Truong came to congratulate Phuong Thanh on the new product launch – Photo: NVCC
"The hits echoed by Phuong Thanh's voice 24 years ago are now mixed with acoustic rock in the 'hi-end' studio. core … "- shared by Phuong Thanh.
* CJ sponsors 1.5 billion VND for young filmmakers
On the afternoon of April 20, CJ Cultural Foundation and CJ CGV Vietnam announced Short film project CJ season 3 in HCMC.
The project aims to find and nurture young film talents, hThis year's evaluation committee includes director Phan Dang Di, Nguyen Hoang Diep, Trinh Dinh Le Minh, Tran Thanh Huy and producer Tran Thi Bich Ngoc.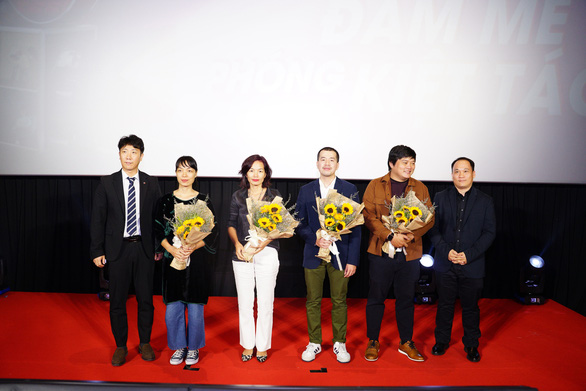 Appraisal Committee of 'CJ Short Film Project' season 3 – Photo: BTC
This year, CJ continues to sponsor 1.5 billion VND and fund 5 best works (300 million VND each project) as well as bring quality works to international film festivals.
Mr. Ko Jae Soo – General Director of CJ CGV Vietnam – said: "We look forward to bringing Short film project CJ becomes a meaningful playground for young Vietnamese talents to learn, develop and create quality short films for Vietnamese cinema ".
Information about 'CJ Short Film Project' – Source: BTC
Started in 2018, Short film project CJ received more than 500 entries with many genres and themes, especially stories with bold humanity.
MTurtle 3 is back from April 2021 to January 2022, for Vietnamese citizens aged 18 to 40 who are passionate about cinema but do not have the budget to do so.
.