Jack in the MV Hoa Hai Duong – Photo: TL
On the afternoon of October 7, in the announcement of the list of Vietnamese singers competing in the two competitions above, Jack and Binz were both absent because of work.
Mr. Lam Chi Thien – General Director of IMC, representative of MTV Vietnam channel, which organizes the polls in Vietnam – said: "Each vote has its own rules. Outstanding artists, art contributors of the year and popular products. After two weeks of voting, Jack and Binz have the highest number of votes. The third is Hoang Thuy Linh.
He added: "Hopefully Jack fans will continue to vote for Jack so that Jack and Vietnamese music can shine in this competition".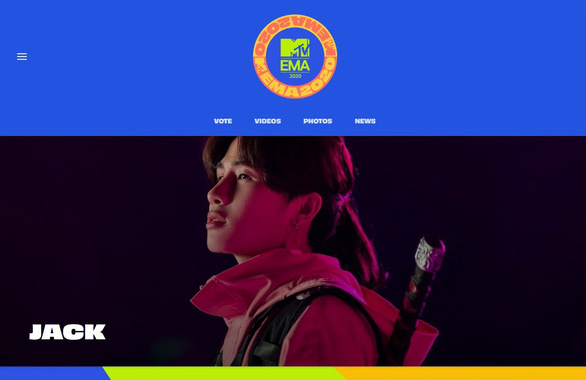 Jack image in the voting page of MTV EMA 2020 – Picture cut out from the screen
Jack competed with singers from Singapore, Maylaysia, Indonesia, the Philippines and Thailand at MTV EMA 2020 in the Best Southeast Asia Act category. This award is voted by the audience, the voting gate opens from 17:00 on October 6 and ends at 5:59 on November 3.
MTV EMA is an award for influential music in the world, and artists from all over the world can compete. This year, according to a representative of MTV Vietnam, because of the epidemic, the award ceremony will be held in the online form.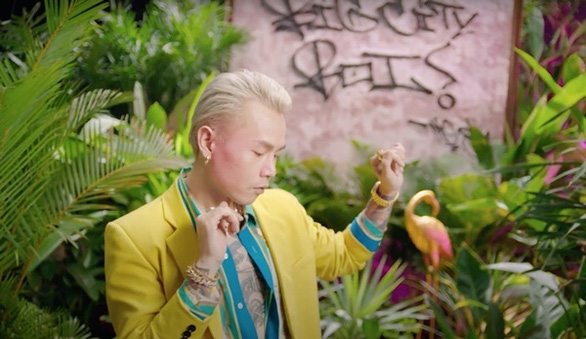 Binz in Bigcityboy MV – Photo: TL
Two music MV products Bigcityboy by Binz and MV Begonia flowers Jack's participation in the competition in the category Best Music Video (Video Best Music Video) at ATA 2020 – Asia Television Awards.
This award is voted by the council and is scheduled to hold the award ceremony in Cambodia on January 16 and 17, 2021.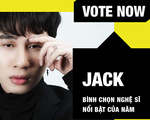 Jack, Amee, Binz, Duc Phuc, Han Sara, Hoang Thuy Linh are nominated for MTV Vietnam
.