According to the Ministry of Industry and Trade, in the context that exports of many countries in the region continue to decline or grow slowly, Vietnam's exports are still growing quite well. By the end of September 2020, export turnover was estimated at 202.86 billion USD, up 4.2% over the same period last year. The balance of trade in goods continued to have a trade surplus of 16.99 billion USD (a high increase compared to the same period last year – the trade surplus was 7.27 billion USD last year).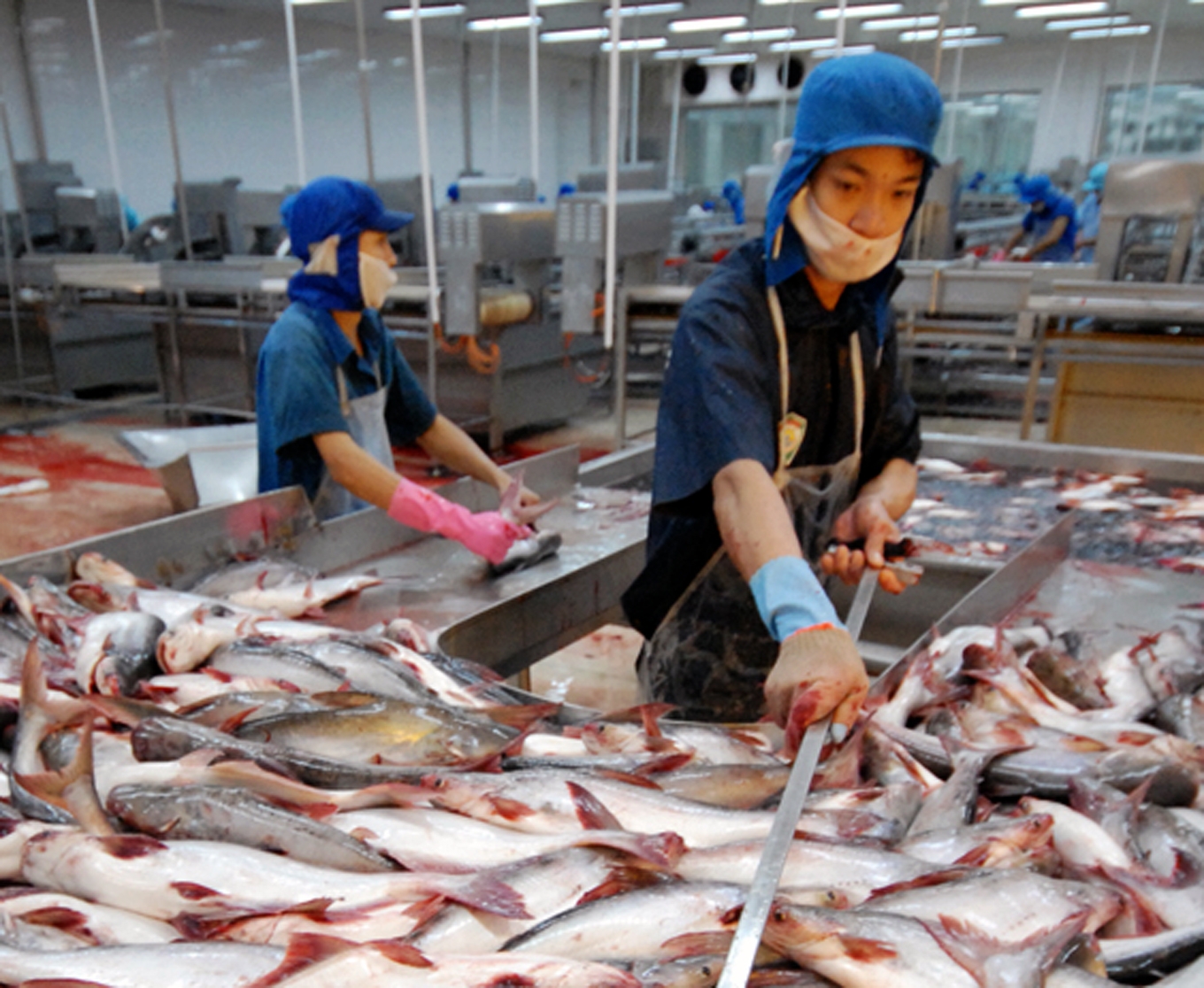 Seafood exports to the EU increased sharply after the EVFTA Agreement came into effect on August 1, 2020
Economic experts said that the result of export growth at 4.2% and maintaining a surplus trade balance in the first 9 months of 2020 of Vietnam is a great effort of businesses as well as Flexible management of state management agencies.
Notably, the domestic economic sector continued to be the driving force for the country's export growth when the domestic economic sector's nine-month export turnover reached US $ 71.83 billion, up sharply 20, 2%, 4 times higher than the national growth rate (4.2%) and in the context of negative growth in exports of FDI enterprises, down 2.9%.
In nine months, there were 30 items with an export turnover of over 1 billion USD, accounting for 91.3% of the total export turnover; there are 5 exported items of over 10 billion USD, accounting for 59.8%.
The group of industrial products continued to play a major role in the overall export growth, estimated at US $ 171.6 billion, up 4.7% over the same period last year. Accordingly, the export turnover of the industrial products group accounted for 84.62% of the total export turnover.
The items with a large contribution to the export turnover growth are computers, electronic products and components with 32.2 billion USD, up 25.9%; wood and wood products reached 8.5 billion USD, up 12.4%; machinery, equipment, tools and spare parts reached 18.2 billion USD, up 39.8%.
Having achieved the above results, Vietnam has made good use of tariff preferences in signed FTAs ​​to expand new export markets. The participation in Free Trade Agreements (FTAs), especially the EVFTA Agreement, takes effect and comes into effect from August 1, 2020 with the commitments of partners to reduce tariffs on exported goods. Vietnamese origin has increased competitiveness and helped Vietnamese goods expand their market share in the partner market, which is a driving force for export growth.
Many Vietnamese export products have had positive changes in the EU market after nearly 2 months, EVFTA was implemented. Typically, from the beginning of August 2020 up to now, seafood exports have increased by about 10% compared to July; Export turnover to the EU market increased by 1.7% over the same period in 2019, of which shrimp exports in August 2020 increased by 15.7% over the same period, reaching the highest growth rate since the beginning of this year. .
In addition to seafood, Vietnamese rice exported to Europe also showed positive signs when Vietnam's rice export price to the EU market has increased popularly from 80-200 USD / ton, depending on type compared to the previous time. when EVFTA is in effect. In addition, many other products such as telephones and components, machinery, equipment, spare parts, textiles, footwear, seafood, furniture, and coffee are also expected to increase their needle. export turnover to this market next time.
Outside the EU market, in the first nine months of 2020, the United States is Vietnam's largest export market with a turnover of US $ 54.8 billion, an increase of 22.9% over the same period last year. Next is China with 31.9 billion USD, up 12.7%. ASEAN market reached 17 billion USD, down 12.5%. South Korea reached 14.5 billion USD, down 2%. Japan reached 14.1 billion USD, down 5.7%.
Le Kim Lien
.