From left to right: Minh Hang, Xuan Bac, Hua Vi Van, Quyen Linh
* Minh Hang reveals behind the scenes of wedding photography
Recently, singer Minh Hang posted on her personal Facebook page a short clip of behind the scenes of wedding photography with a humorous status line: "The bride waits forever to see the groom, just met her."
In the clip, the vocalist A round of the earth smiling brightly, being carried by the groom on his shoulder. As for the identity of her fiancé, Minh Hang has not revealed much, but only has a shadow.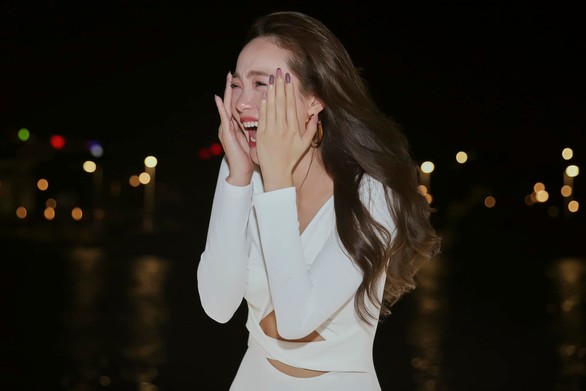 Currently, she and the crew are busy preparing for the wedding in June. From the venue, the costume to the wedding ring, were personally selected by Minh Hang – Photo: Fanpage Minh Hang
Below the comments section, many fans congratulated her and her fiancé: "May your childhood be very happy", "Wish you happiness, seeing you smiling like that is enough to know." , "Following me since I was little, watching movies and listening to your music every day. Now that you're married, you must be very happy"…
* Xuan Bac: "As a father, imposing your thoughts on your children is not right"
On the morning of May 17, Meritorious Artist Xuan Bac appeared at the forum What I want to say with emotional sharing. Specifically, during the program, he told the students:
"On the journey of children to adulthood, parents also mature with the role of parents. It is not right for a father to impose his thoughts on his children.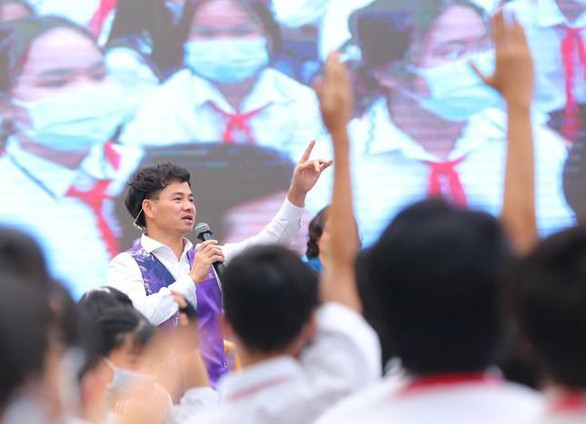 Xuan Bac shared at the program – Photo: Organizing Committee
Family love is very fair. Children, do not give yourself the right to be born and your parents must serve. Children, give yourself the right to love and share with your parents."
In addition, Xuan Bac also said that because of the nature of his work, he often had to stay up late and could not get up early in the morning to take his children to school. He reminded the students that being sent to school every morning is a great effort on the part of their parents.
"Parents are not always qualified to take care of their children, but their reason for living is their children. Parents' love for their children is boundless," said the artist.
* Hua Vi Van uses all the money from selling paintings to charity
After the exhibition Vanity, Hua Vi Van earned 69 million VND from selling paintings. He uses all the proceeds to give scholarships to students who are in difficult circumstances or have lost their parents due to the COVID-19 epidemic in Ninh Thuan province.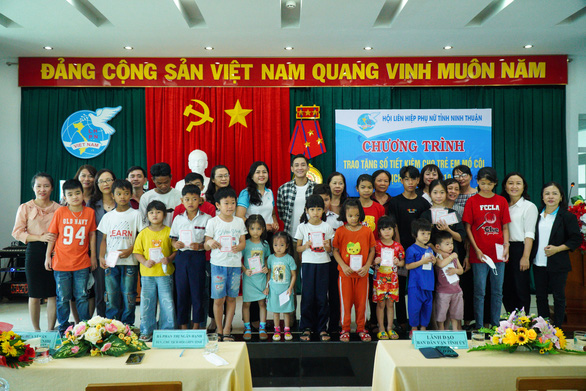 With these small gifts, Hua Vi Van hopes to help the children have faith in sharing and love in life – Photo: Character provided
Hua Wei Van awarded 22 gifts worth 2 million VND to 22 children orphaned parents due to COVID-19, 25 scholarships worth 1 million VND to 25 disadvantaged children in the locality.
Hua Vi Van's volunteer trip was organized in conjunction with the Women's Union of Ninh Thuan province. In the future, the actor hopes to participate in many charity activities so that he can contribute more to society.
* Hua Kim Tuyen released a new album
Musician Hua Kim Tuyen has just announced that she will release an album Colors in May 2022. On his personal Facebook page, he revealed 9 names that will participate in the project with the abbreviations: CV – TT – TN – VMH – NH – HD – OR – AM – CCT. This has made many viewers curious and began to speculate who the owners of these names are.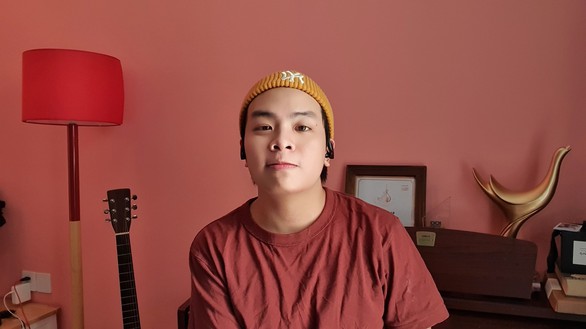 Hua Kim Tuyen is a prominent musician in the domestic music market – Photo: Facebook Hua Kim Tuyen
Below the comments section, there are viewers who think that those 9 names are: Cam Van, Toc Tien, Truc Nhan, Van Mai Huong, Nguyen Ha, Hoang Dung, Orange, Amee, Cece Truong. However, Hua Kim Tuyen has not yet confirmed it. Many viewers expressed their expectation that the album would be released soon.
Currently, 4 songs have been revealed with 4 guest names, including: If one day I fly to the sky (Truc Nhan), Mom's Dream (Van Mai Huong), USA (Hoang Dung) and One day I forgot everything (Cam Van).
* Phuong Thanh sheds tears, Quyen Linh admires her single mother
In episode 25 of the show Sing for tomorrowIn addition to the voice, contestant Ha Thi Thu Huong also made MC Quyen Linh and singer Phuong Thanh unable to help but be moved by her personal story.
Thu Huong is a single mother who has participated in volunteer activities against the epidemic. She cooked food, transported it to hospitals, even during a strong outbreak.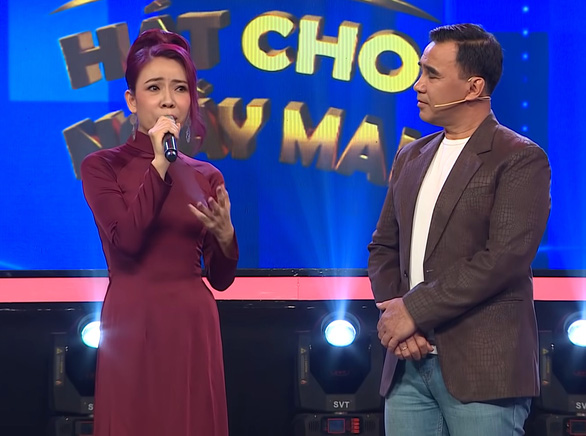 Contestant Ha Thi Thu Huong in the program – Screenshot
During the program, Thu Huong choked up and apologized for not being able to spend time with her children every weekend. At the same time, she shared, "I told her: My son, you also know that only when I participate in volunteer activities can I find the meaning of life…".
After listening to the single mother's confession, Quyen Linh was extremely touched. Besides, singer Phuong Thanh could not hold back her tears, she commented: "Both the voice and the person Thu Huong are so wonderful".
Musician Vu Quoc Viet said he was surprised by the contestant's voice and thanked her for bringing a positive spirit to the show. Sing for tomorrow.
.