Established in 1996, 2021 is the 25th year since Honda was established and developed in Vietnam. According to the Honda VietnamThis is a memorable milestone marking the sustainable development and proving Honda's long-term investment in Vietnam.
In the business segment motorcycle manufactureUp to now, Honda Vietnam has produced, imported and distributed 30 models of different models to the market. The distribution and service network has been extended to 801 Honda Authorized Vehicle and Service Shops (HEAD), 117 Service and Service Centers (WSS) and 03 Honda Large displacement vehicle shops. country.
After 25 years in Vietnam, Honda has exported 994,000 motorcycles assembled here to countries around the world.
Besides, Honda Vietnam also exported more than 994,000 motorbikes to countries around the world with a total value of components including more than 2.4 billion dollars.
While in the auto business segment, Honda Vietnam's accumulated car production has exceeded 100,000 vehicles. Cumulative sales have reached more than 154,000 vehicles of all types (assembled and imported).
Currently, Honda Vietnam is distributing 6 models, including 2 domestically produced models, City and CR-V; 4 imported models are Brio, Civic, HR-V, and Accord. The network of Honda auto distributors meeting 5S standards nationwide has been raised to 42.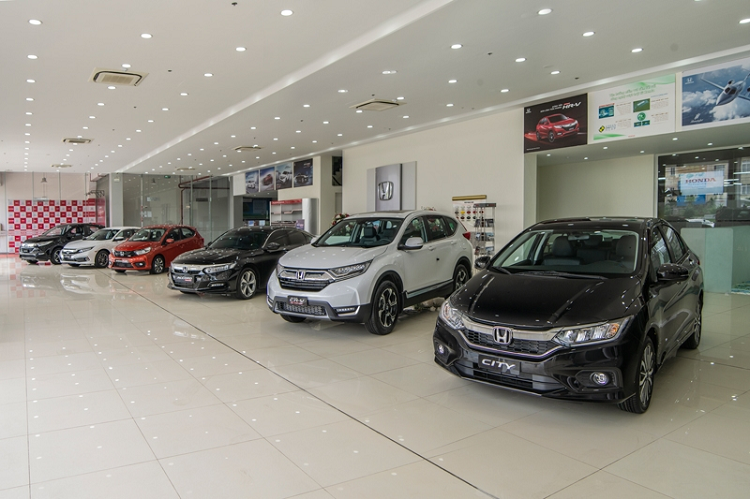 Accumulated car production of Honda Vietnam has exceeded 100,000 vehicles.
During the past 25 years, Honda Vietnam has not only strengthened and strengthened production and business activities, built the foundation and boosted exports, but also paid special attention to the implementation of social responsibility.
In addition to strengthening safe driving training activities for the people of the country, Honda Vietnam also continues to implement educational support activities such as organizing Children's Ideas Playground, awarding Honda Awards. , scholarship funding, library equipment support.
In addition, Honda Vietnam also sponsors Vietnam's national football team; sponsor the implementation of domestic races, participate in international racing championships as well as sponsor Honda teams at the continental championships …
With the goal of becoming "the company expected by society", Honda Vietnam said it will continue its efforts to bring the best products and services to satisfy the highest customer satisfaction.
.