Hoai Linh, Huong Tram, Nguyen Van Chung (from left to right)
* What's in Huong Tram's comeback product after 2 years of studying in the US?
Singer Huong Tram officially released MV Love, marking the 2-year journey of her temporary suspension of domestic art activities to study in the US. The song was composed by musician Tu Dua, still following the familiar pop ballad genre.
After 18 hours, the MV reached nearly 500,000 views.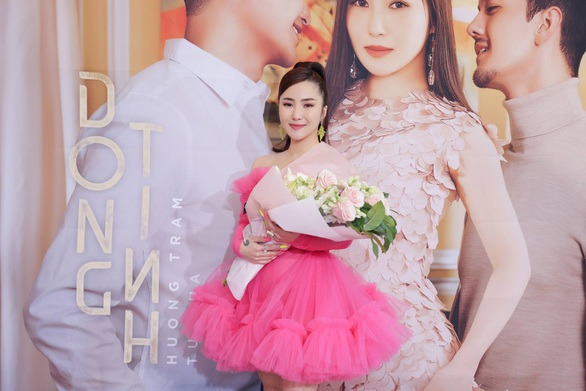 On the morning of June 6, Huong Tram held a press conference to launch in the US to interact online with fans in her hometown.
MV Love Made in the US, it tells about the love relationship between a pregnant girl who learns that her husband has feelings for another guy.
Talking about the reason for choosing the topic of love of the LGBT community, Huong Tram shared because May and June are commemorative months for the LGBT community. She wants to bring a small gift for her audience in particular and you in this community in general.
MV 'Dong love' – Source: YouTube Huong Tram Singer
IN Love, Huong Tram showed restraint in the use of "force" when not too showy in technique. The singer seems to be driving the voice that many people still fondly call her "little diva", to turn into a younger, softer version with subtle ways of emphasizing the words.
However, there are still some comments that compared to a Huong Tram of Rain girl, my fate is lost nice Let me be a little closer to you then Love seems less attractive.
* Hoai Linh stopped being a judge on 'Challenging Comedians' season 7
Because I don't want to affect the program Challenge comedians season 7 after the scandal related to personal charity, artist Hoai Linh announced to withdraw from the program.
In the clip posted on YouTube on June 5, Hoai Linh shared: "I send my regards to Dien Quan Company, you have loved me and invited me in the program. Comedian challenge. But through this incident, I ask you to let me withdraw from the program because I do not want to affect the program".
According to information from the show's producer, they are giving a handling direction, will notify the audience when there is official information.
* Nguyen Van Chung as music director of 'Super Idol Kids' first season
Organizing Committee Super Idol Kids The first season has just "revealed" the show's music director is musician Nguyen Van Chung.
Before, Super Idol Kids announced the jury including Miss Rita Dang, runner-up Hoang Thuy, singer Trinh Thang Binh and choreographer Lam Vinh Hai.
Musician Nguyen Van Chung said that children's game shows are being saturated, making it difficult to find breakthrough factors. This makes him even more motivated to participate in uploading views on current children's music.
The rare musician Nguyen Van Chung accepts the invitation to participate in television programs
"Each child has different gifts and talents, I want them to be confident on stage. In addition, I also want to give them a fair playing field with many positive factors for them to enjoy. learn and develop themselves instead of competition and pressure with each other for rankings," added musician Nguyen Van Chung.
Super Idol Kids is a reality TV program for young talents from 4 to 15 years old, aiming to find and develop their natural abilities, scheduled to air in the summer of 2021 on channel VTV9.
Previously, Nguyen Van Chung was held by the Vietnam Records Organization to set a record for young musicians composing the most children's songs in Vietnam.

* Directed by Phuong Dien with a weekend short film
Small screen audiences have more entertainment choices through Weekend series of short films, broadcast on THVL1 at 19:50 from June 6.
The unique point of this short series is that it contains close stories, spreading positive messages about life and carrying human values.
Director Nguyen Phuong Dien – recently quite successful with the movie "Lightning in the Rain" – said that he planned to make 25 films, now he has filmed 16 films, with 9 films remaining but had to be halted because of the COVID-19 outbreak.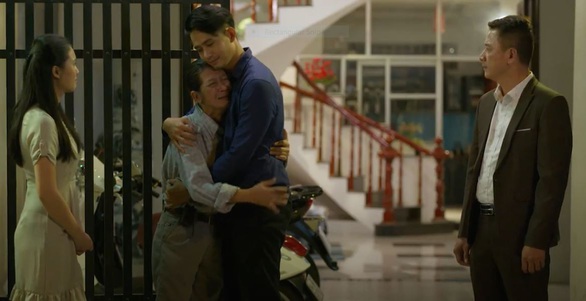 A scene from the movie 'Blood Digging Water'
Phuong Dien hopes: "The films want to spread the good lifestyle. Specifically, in the first movie called Blood digging water tells the story of a father and son who are not related by blood, but love each other… That is a positive attitude, preserving humanity in life."
The film has the participation of actors Tu Dang, The Phuong, Kieu Khanh, Manh Hung…
.