From left to right: Hoai Linh and Dan Truong – Photo: Facebook
* The reason Phuong Oanh temporarily stopped acting
After the success of the movie The taste of friendship, Phuong Oanh temporarily put off filming for half a year. Recently, she explained the reason for the sudden "hidden" after a period of hiding this plan.
Phuong Oanh said that in the past time, she has focused on trying out the role of a designer. Next time, she will launch a collection of office wear for the summer.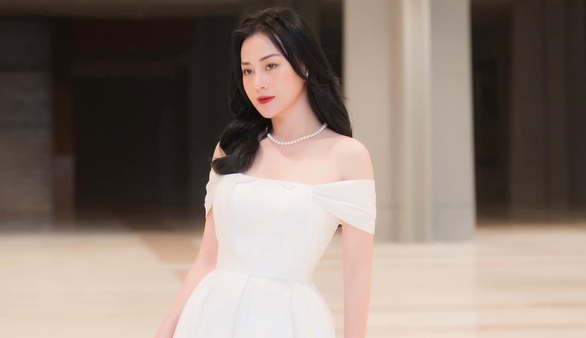 Phuong Oanh's redirection surprised the audience – Photo: Facebook Phuong Oanh
"People often ask Oanh why is she so secretive these days, and I don't see Oanh participating in any art projects, so what has Oanh spent the past half a year doing? Here is the answer, all the time and mind Oanh's strength is for "her" – Phuong Oanh shared about the new plan.
* Dan Truong apologized and removed two songs accused of singing "pagoda" on YouTube
Singer Dinh Dung has just criticized Dan Truong for singing the song "Pagoda". Used to love for the past two years at various trade shows. This is a gift Dinh Dung wrote specifically for Phan Duy Anh, copyright belongs to Dinh Dung, ACV Entertainment Company.
"I confirm that this song I have not authorized the Vietnam Center for Music Copyright Protection to license the performance. Therefore, apart from asking the permission of the owner – Dinh Dung – there is no one, not a single person. Who has the right to license the singer to perform the song? Used to love" – Dinh Dung affirmed.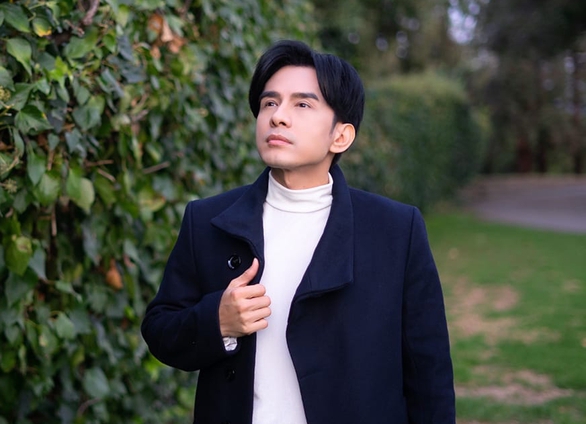 Dinh Dung's side has not yet accepted Dan Truong's apology and confirmed that he will ask for legal intervention – Photo: Dan Truong Fanpage
After that, Dan Truong publicly apologized to the audience and singer Dinh Dung. He explained that the management company contacted and received consent from Dinh Dung and Phan Duy Anh when singing the song again. Used to love and then upload it to YouTube.
"Dan Truong and the crew removed the song Who can stay in love forever? and Used to love out of the company's YouTube system, and will definitely not perform these two songs on stage again.
Please confirm, Dan Truong respects copyrights, works… during his career. So these noises really make Dan Truong very sad, because like it or not, it affects his work and the people around him" – Dan Truong expressed.
* Ha Anh spoke up when accused of favoritism
In the beauty contest of Miss Universe Vietnam 2022, many viewers said that Ha Anh favored Dang Thu Huyen – who received her golden ticket and did not deserve to be in the top 5.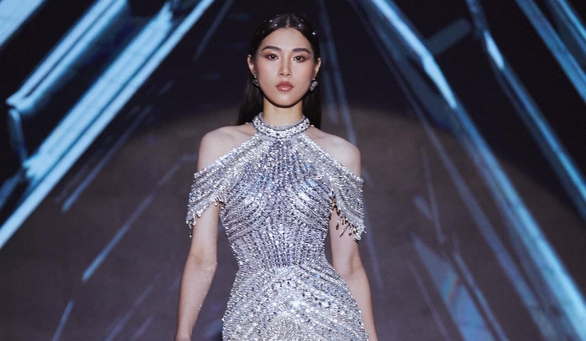 Dang Thu Huyen won a golden ticket to the top 71 and is now in the top 5 Beach beauties – Photo: Facebook Dang Thu Huyen
Right after that, Ha Anh spoke up to explain why to her, Thu Huyen deserves her current position:
"A beautiful, well-proportioned body, standard height, no cosmetic intervention (although the contest does not prohibit aesthetics), healthy, toned, Huyen entered the top 5 Sea beauties with a vote of 6/7 of the jury. She totally deserves it, there's no favor here."
Controversy continued to arise when many people disagreed with this opinion of Ha Anh, because they thought that plastic surgery candidates were allowed to participate in the exam, and the judges needed to be fair in the assessment.
* Bui Lan Huong caused controversy when singing New shirt Ca Mau
In the recent episode of the show God gave birth to a couple Season 6, Bui Lan Huong and Minh Beta chose to perform two songs Sent to Quan Ho and New shirt Ca Mau.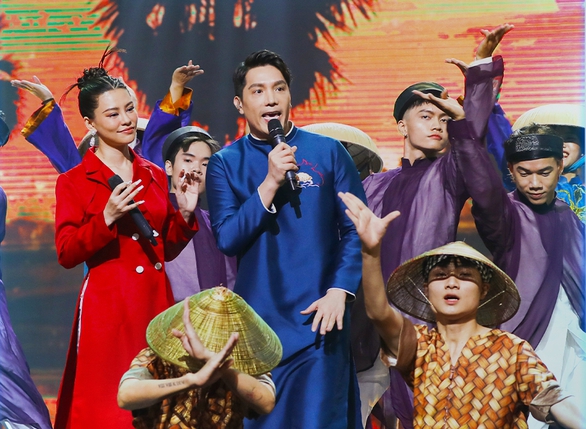 Bui Lan Huong and Minh Beta on the stage "Heaven gave birth to a couple" – Photo: Organizing Committee
In the post New shirt Ca MauAlthough Bui Lan Huong tried to sing with a Southern accent to match the song, because of the limitation in pronunciation, it caused discomfort to many listeners.
There are many comments that Bui Lan Huong should be careful in choosing songs that are suitable for her voice to avoid the same situation.
* Fill your summer wardrobe with white with Do Manh Cuong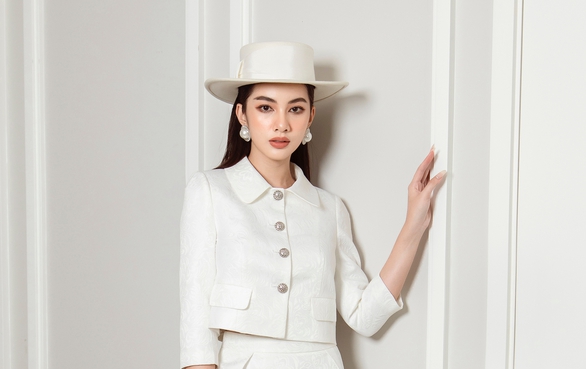 A design in Do Manh Cuong's new collection – Photo: Provided by the character
This summer, designer Do Manh Cuong will present a collection with white as the main color in the show of the SIXDO brand on June 26.
He shared: "White has always had a strong vitality in fashion, despite the constant change of trends. I often say that white is the embodiment of ageless beauty in this industry.
Because now or many years later, looking back, they are still beautiful and attractive. With applied fashion, this criterion is even more important and should always be prioritized."
The collection is divided into 6 parts, including: 3D floral accent outfits, vests, draping outfits, loose-fitting outfits, and brocade outfits.
* Hoai Linh return to classical drama as Dung ma ma
Artist Binh Tinh – leader of the reformed Huynh Long troupe – said about the play "Cai luong" Hoan Chau distance Written by her mother, composer Bach Mai, based on the movie of the same name.
When the artist Bach Mai was alive, he proposed to build this play, but due to the epidemic, all plans were postponed.
"Now that her mother has passed away, Binh Tinh is still determined to carry out her mother's dedication to remember and create opportunities for the next generation of Huynh Long troupe to perform together" – Binh Tinh confided.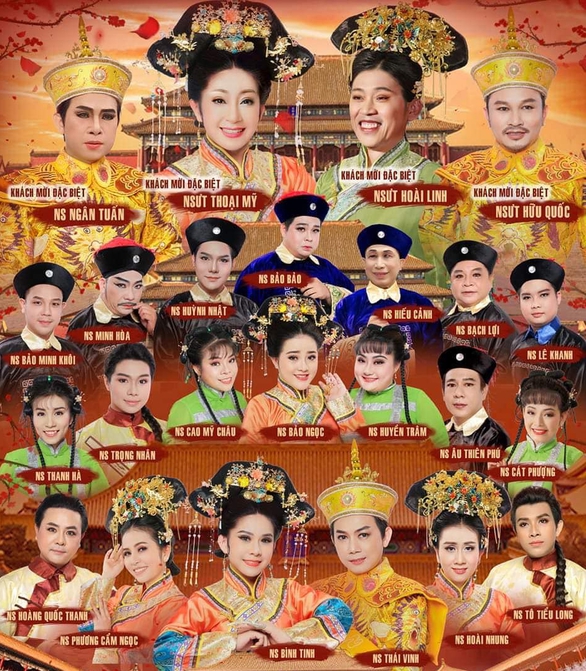 The cast participates in the play – Photo: Facebook Huu Quoc
The unfinished wish of her mother was the motivation for Binh Tinh, along with artists Thoai My, Huu Quoc and nearly 100 people of Huynh Long's troupe to decide to perform the play.
Binh Tinh said that he invited artist Hoai Linh to participate because he understood his senior's love of classical opera. In Hoan Chau distance, Hoai Linh will take on the role of a villain who always plots to harm Tieu Yen Tu – Qian Long's adopted daughter. However, this is also a character with many funny scenes.
.