From left to right: My Tam, Son Tung M-TP, Hien Thuc, Phuong Khanh – Photo: Facebook
* Son Tung M-TP has a confusing action
On the morning of April 9, Son Tung M-TP suddenly changed his profile picture to black for the social networking accounts of Facebook, Instagram, and Twitter of both the singer and the company.
This action made fans confused as to what happened to the guy because for netizens, changing the profile picture to black means announcing that the family has a sad story.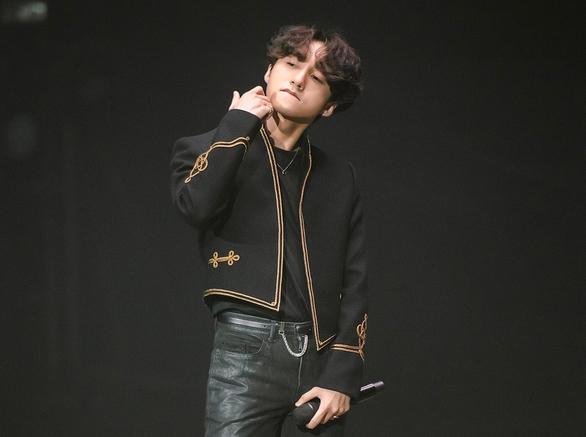 In addition, Son Tung also changed to the mode of not following anyone on Instagram – Photo: Fanpage M-TP
However, the original Thai Binh singer did not have any explanation for his actions. Earlier on the evening of April 6, the guy posted a picture with black background, content is an English quiz.
Many people predict this is an action to attract attention to prepare for the launch of a new music product of the vocalist Get lost.
* Hien Thuc sells personal items to help disadvantaged children, Phuong Khanh cuts hair for cancer patients
Singer Hien Thuc announced that she would sell many of her costumes, accessories, and shoes to have more operating expenses for "Thuc's Children's Fund". The time takes place from April 9 to 11 at a fashion store located on Nguyen Trai Street, District 1, Ho Chi Minh City.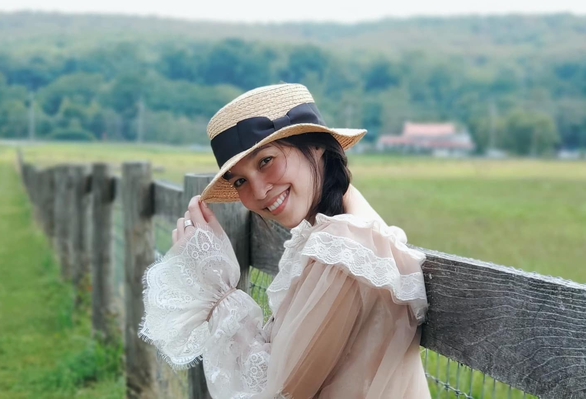 Hien Thuc – Photo: Facebook Hien Thuc
"Thuc's Children's Fund" was established by the female singer in 2016 to help disadvantaged children. In July 2016, Hien Thuc once liquidated costumes and accessories to raise funds to help disadvantaged children and received the support of many people. This time, she sold her favorite long dress collection.
Miss Earth 2018 Phuong Khanh also had an action that was praised by the public. Recently, she cut off her long, jet-black hair that has become a trademark to donate to patients with serious illnesses.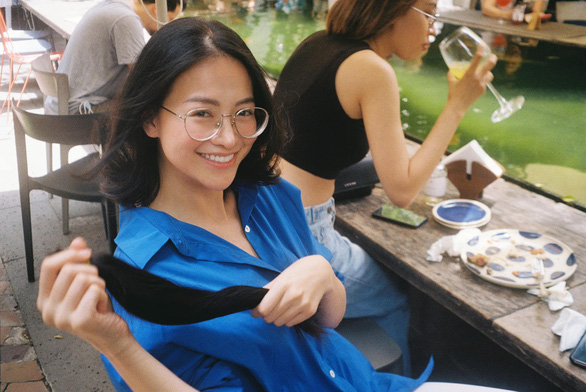 Phuong Khanh and her newly cut hair to give to cancer patients – Photo: Facebook Phuong Khanh
"For women, hair is confidence and so is cancer patients. Donating hair is the simplest thing when you want to make a small contribution to help women.
This will help the patients have more spirit to treat the disease, help them love life and be more optimistic. Khanh's hair will then grow back and the cut can help others be more confident and know that they are not alone "- the beauty born in 1995 shared.
* My Tam makes fans "heartbroken" again with a new song
After My Tam performed Hands to save the moonlight in Da Lat in March, the song quickly attracted attention on social networks.
This is a composition by Khac Hung dedicated to My Tam with evocative lyrics such as: "I put my hand in the river to pick up the moonlight, but it turned out to be a deceiving moonlight / I gave you my heart innocence, but you bind me with lies."
'Hands picked up the moonlight' through My Tam's singing – Source: My Tam
Before the love of the audience, My Tam posted this performance and received many compliments:
"Rustic images, melodious vocals, melodious music amidst the peaceful scenery of Da Lat at night… all make up the overall picture of My Tam's peaceful and harmonious music", "Songs of Songs". Her sad music every time I listen to it, I feel a lightness like people calmly retelling the story. In this song alone, for the first time, I felt true deep sadness."
* Chau Bui designs pearl jewelry to conquer young people
Chau Bui has just collaborated with a brand to launch a pearl jewelry collection with its own mark. Chau Bui's move to a new role this time came from her mother's encouragement.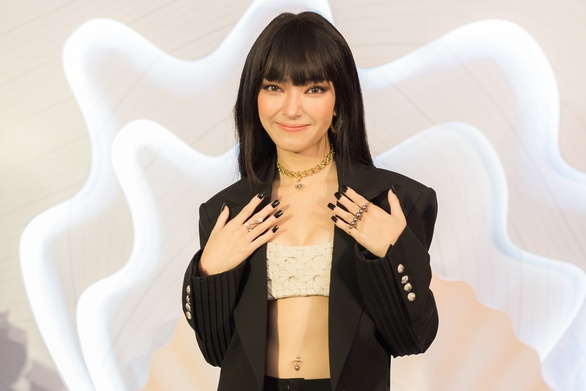 Chau Bui wants to conquer fashionistas of different ages and change many people's minds about pearls being only suitable for older people – Photo: Character provided
In the recently announced collection, Chau Bui directly tries himself as a designer combining white pearls, black pearls and other materials such as gold, silver, high-grade alloys… to create groundbreaking accessories. stylish, fashionable, suitable for young people.
Chau Bui said: "The creativity of the young generation is endless. They are able to regenerate old things into trendy and youthful designs. I also want to thank my mother. It is she. is the inspiration for me to make this collection."
.