From left to right: Hien Ho, Son Tung M-TP, K-ICM, Ly Hai – Photo: Facebook artist
* Son Tung M-TP is disappointing
Son Tung M-TP has released a poster to introduce his first English music product, which will be released on April 28 titled There's no one at all.
On the poster, Son Tung M-TP records product information mastered (sound processing) by Chris Gehringer. He is a leading American sound engineer, having collaborated with many international stars such as Rihanna, Lady Gaga, Drake, Demi Lovato, Gwen Stefani…
This is the second time the vocalist Get lost collaborated with a famous name in the US music industry, after rapper Snoop Dogg in Please give it to me.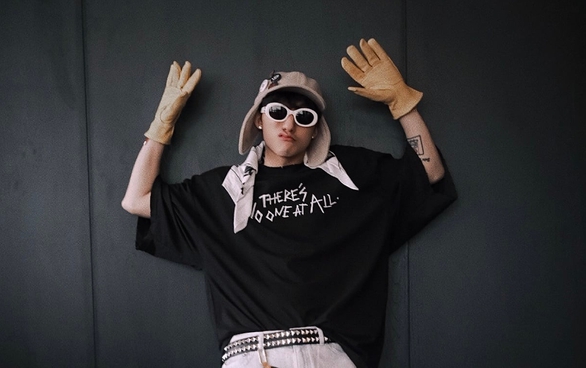 The shirt with the words handwritten by Son Tung M-TP has controversial quality and price – Photo: M-TP Fanpage
However, on social networks, if there is an audience with expectations about records, there are also many people who are disappointed. The reason is because at the end of last month, Son Tung M-TP changed all the profile pictures of his social network accounts to black without any explanation.
This action immediately caused a stir because to netizens, it was originally meant to announce a sad story.
As expected by many people, a few days later, the Thai Binh-born singer launched a product that was a hand-painted T-shirt he himself had painted in black and sold for 600,000 VND each.
Next is the upcoming music product There's no one at all.
"I don't understand what Son Tung M-TP was thinking when he chose to attract attention by changing his black avatar, which has been the way to announce the sad story of many people in the past few years?" – a spectator wondered.
* Vietnamese nature in new products of K-ICM and Trung Quan
Manufacturer K-ICM continues to launch the 2nd product in the project Flower to spread love and pride for the beauty of the homeland.
MV Play with combined with Trung Quan was filmed in the northern mountains, recounting the love story between a Kinh girl and a Hmong boy.
MV 'Playing with' – Source: K-ICM
They meet and fall in love, adventure together to enjoy the majestic natural scenery, but then the barriers in the old society have caused the two to separate.
As for the music, Play with received expert advice from artist Hai Phuong to combine EDM with Vietnamese folk music materials. This is also the style K-ICM pursues with the desire to convey national musical values ​​with a contemporary breath.
* Hien Ho wrote a handwritten letter to apologize to fans
After publicly apologizing on social networks for the scandal of revealing intimate photos with married people, Hien Ho continued to write a handwritten apology to her fan community. Thereby, she promises to change and tries her best to look forward to returning with the most serious and thoughtful music products.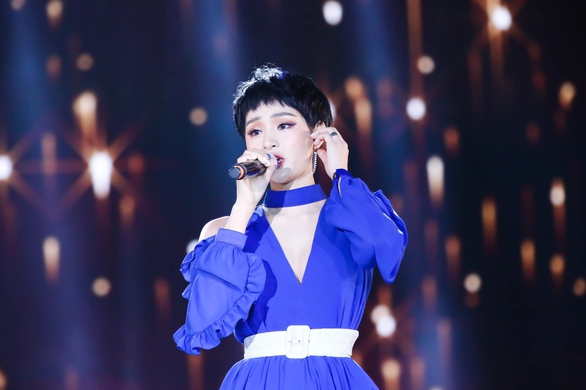 The private life scandal has greatly affected the image and career of Hien Ho – Photo: Facebook Hien Ho
However, like the first apology, the above letter continued to receive mixed reactions from netizens.
Many people commented that the person who needed to apologize the most was the married man's family, but she did not mention it. Therefore, they believe that ignoring Hien Ho is tolerating the artist's bad habits.
* Ly Hai reviewed the story of the poorest childhood in school with Quyen Linh
Quyen Linh and Ly Hai are close friends who have been together since the beginning of their career. In the program Memory travel episode 9, the two had the opportunity to review old stories together at many places in Ly Hai's hometown.
He recalled that when he was a child, his family was the poorest in his class, had to go to street vendors on the ferry to run every meal. Every day is afraid of selling, losing goods, not earning money to support the family. At that time, he could only stand and cry.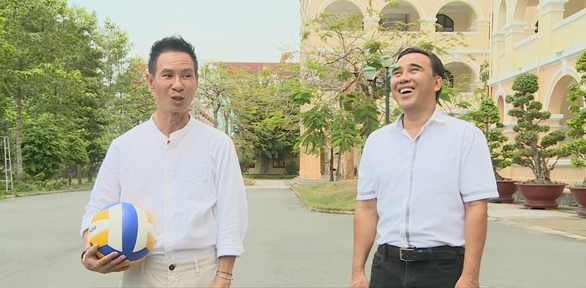 Ly Hai and Quyen Linh review their childhood memories on the schoolyard – Screenshot
In high school, Ly Hai started playing volleyball and was selected for the school team. In return, he went to collect scrap metal and bottles to sell in order to have money to buy tools. Every time I go through volleyball courts, if there is an old one that is removed, Ly Hai brings back a banana string to tie it back to use.
Once, when the School of Dramatic Arts 2 went down to enroll, Ly Hai took a trial exam even though he had no experience and was not good at speaking, but he passed. After that, he began to participate in small skits and gradually fell in love and became as famous as he is today.
* Luong Thuy Linh, Do Ha give gifts to children in Thai Nguyen
Miss Luong Thuy Linh, Do Ha and Miss World Vietnam contestants have just visited and presented gifts to 100 students from districts and communes of Thai Nguyen province.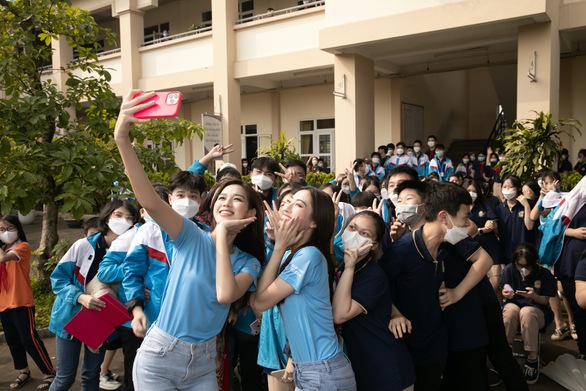 Luong Thuy Linh, Do Ha took a photo with students in Thai Nguyen – Photo: Provided by the character
Luong Thuy Linh's gift includes 10 televisions. This is an activity under the project of giving away 50 televisions to the disadvantaged area of ​​this beauty queen of Cao Bang, in order to create conditions for people to quickly access information.
Miss Do Ha on behalf of Suoi Mat Tu Tam Club awarded 100 scholarships, each worth 1 million VND, for elementary and junior high school students. Ms. Pham Kim Dung contributed 2 more scholarships worth 5 million VND for 2 children with disabilities.
.