The above information has just been shared by Dr. CK2 Ly Thai Loc, Head of Infertility Department, Hung Vuong Hospital (HCMC) after the process of finding children for 2 men by ROSI (Round Spermatid Injection) procedure. into egg cytoplasm.
Hung Vuong Hospital has sent embryologists to Japan to learn this technique.
According to Dr. Loc, "finding children for the sick" begins with the stage of finding immature sperm. This process was carried out by the Department of Infertility, Hung Vuong Hospital in collaboration with the Department of Andrology, Binh Dan Hospital.
The first case is Mrs. TTTTL's husband and wife (31 years old) and Mr. LQM (35 years old). Mr. M. was determined to have Klinefelter syndrome – a chromosomal abnormality that makes him unable to have sperm.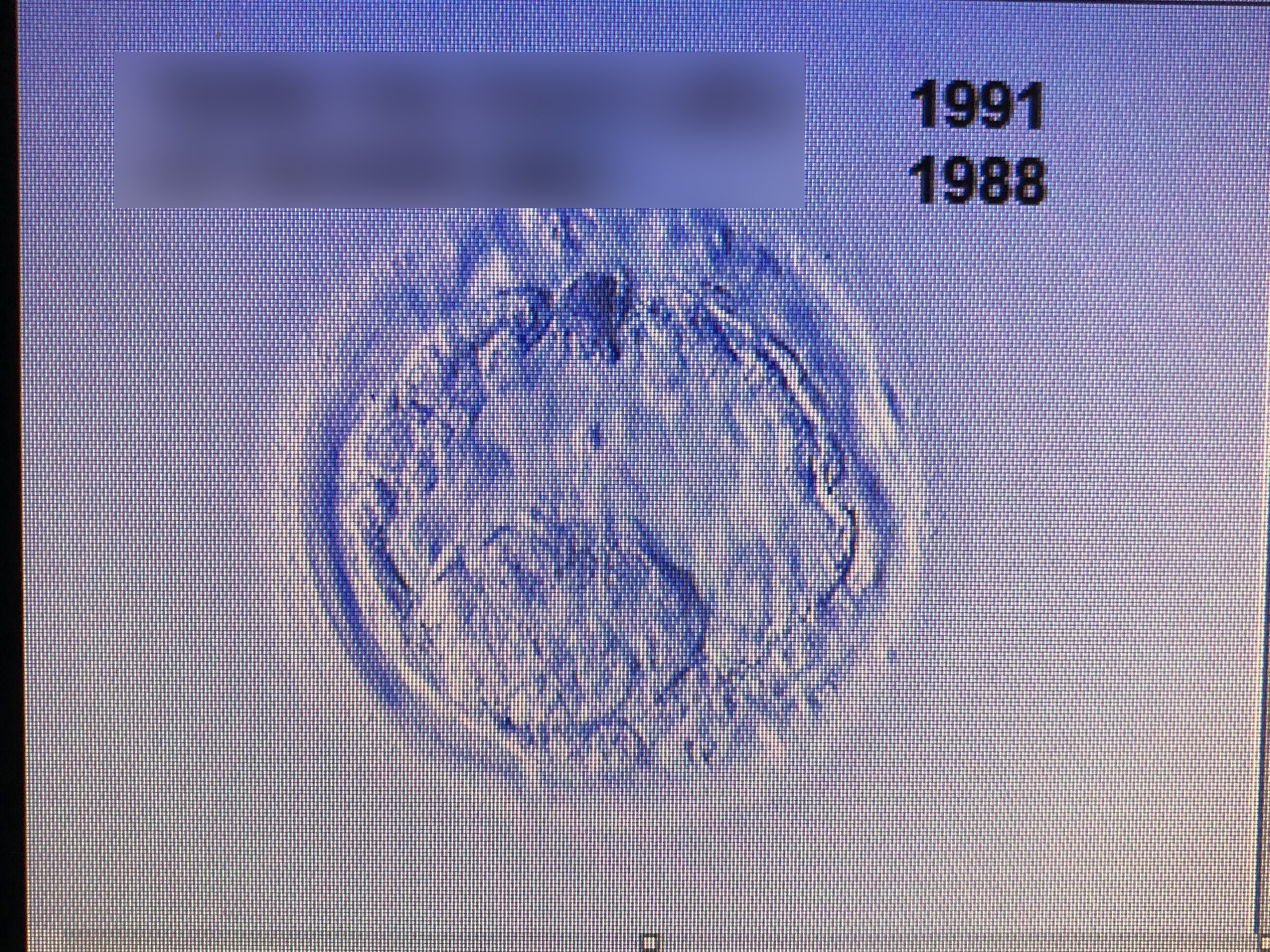 Embryos are made up of immature sperm and mature eggs
Master, doctor, Mai Ba Tien Dung, Head of the Department of Andrology, Binh Dan Hospital, said that in order to start the process of "finding children for patients", he carried out an autopsy to find sperm. The rate of finding sperm by micro TESE technique reached over 63%. This technique requires not only specialized human resources but also equipment such as microscopes with 18-25 times magnification, microsurgery instruments, assisted reproductive lab), highly qualified personnel. as well as appropriate procedures. From May 2020, the team of Binh Dan Hospital and Hung Vuong Hospital officially performed the first micro TESE surgery.
Mr. M. received medical treatment from the doctors of Binh Dan Hospital to help bring his endocrine indexes to near normal values ​​to find sperm. Fortunately, the doctors found a completely normal embryo because there were also similar cases where no embryos were found before.
Doctor Loc said that after receiving the seminal tubes from Binh Dan Hospital, the team carried out the ROSI process, which begins with finding immature sperm from the testicles. Under the microscope with super-large magnification, the team found the young sperms were still alive and well, then injected into the mother's egg cytoplasm that had just been taken earlier.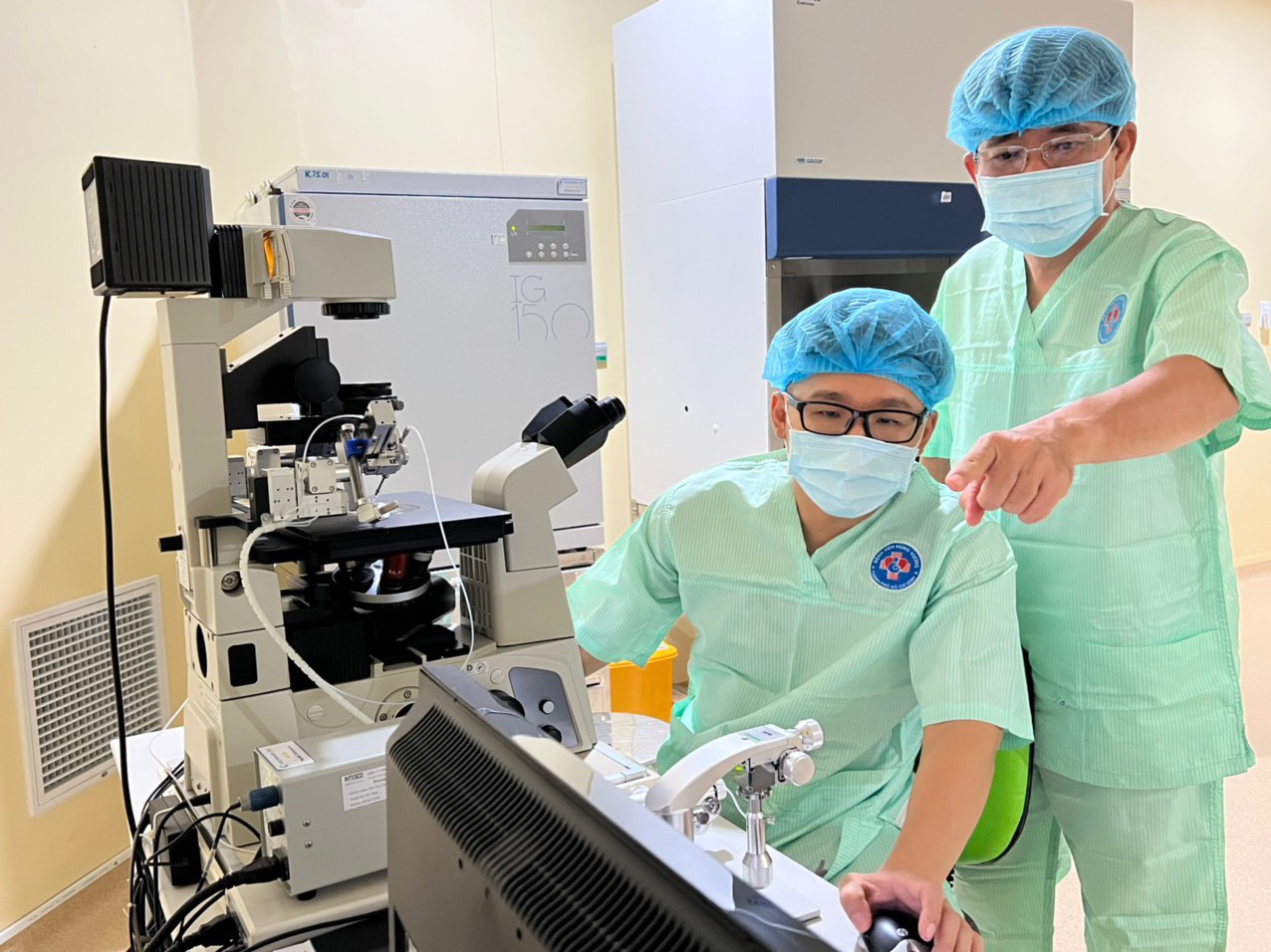 With professional skills, modern technical equipment and the dedication of doctors, two men burst into happiness when they became fathers.
However, the difficulty lies in how to make young sperm (ie underage sperm) can "harmonize" with the mature egg. Doctors had to calculate and perform tricks so that they could accept each other and develop into embryos. In the case of Mr. M, because the patient has Klinefilter syndrome, which is a chromosomal abnormality, after embryo implantation, choosing embryos without chromosomal abnormalities is also a challenge. Fortunately, the patient was found with normal embryos to proceed to put into the mother's body. As a result, Ms. L. – his wife, has a completely healthy pregnancy and is being monitored like other normal pregnant women.
Doctors performed micro-dissections to find sperm
The second case is that the husband and wife of VTTM and Mr. NHP Anh P do not have chromosomal abnormality syndrome but also do not have sperm due to other diseases. The treatment is similar. So far, Ms. M is pregnant.
Associate Professor. TS.BS Hoang Thi Diem Tuyet, Director of Hung Vuong Hospital, shared that these are the first two cases of infertility successfully treated at the hospital thanks to ROSI technique and also the first two cases in Vietnam. .
"This is not only the result of many years of construction and development of the Department of Infertility at the hospital, but also opens up new hope for infertile couples in Vietnam, especially in cases of infertility. due to deadlock – one of the most difficult causes in infertility treatment, which previously could only be done by asking for sperm, as a result, the child was born without the father's genes" – Dr. Tuyet speak.
Previously, the father with azoospermia could only be done by asking for sperm, as a result, the child was born without the father's genes.