At Ong De tourist village in My Khanh commune (Phong Dien) every day there are more than 1,000 visitors. This tourist village in addition to beautiful scenery, many regional specialties also has many games and entertainment for young people. Here, there are unique scenes like a movie set: wedding season, Japanese garden, lotus pond…
Young people experience folk games at Ong De tourist area.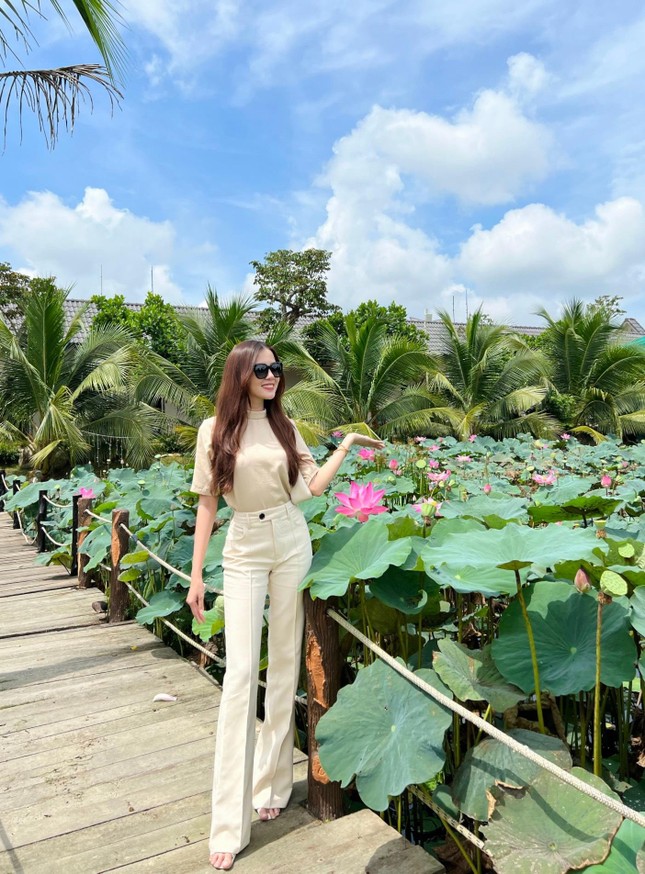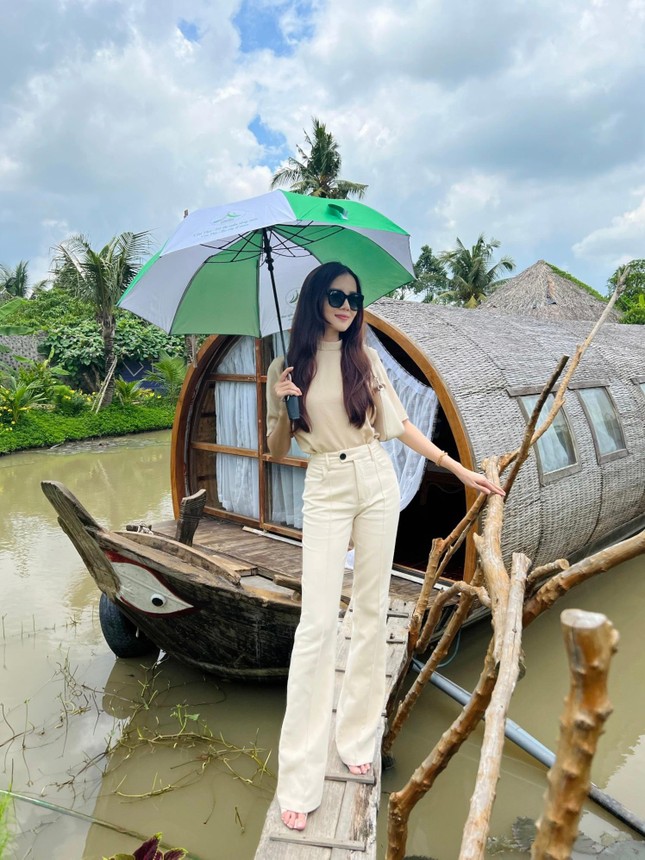 Miss Huynh Thuy Vi took a photo at the eco-tourism area in Phong Dien district, Can Tho city.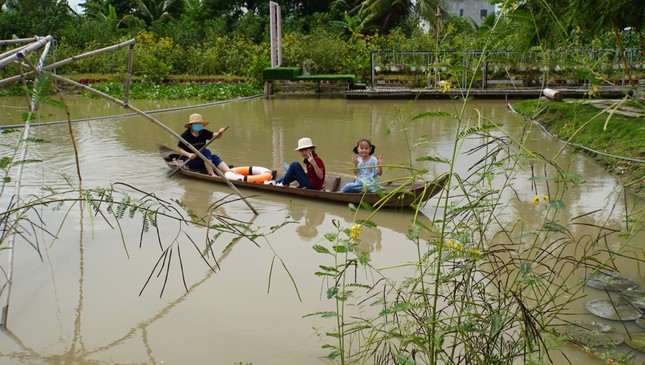 In addition to entertainment and entertainment spots, visitors also look to garden tourist spots, admire and experience natural landscapes with fields, fish ponds, canoeing, folk cake making… typical Farm Tam Giac Mach in Cai Rang district. – Photo: Hoa Hoi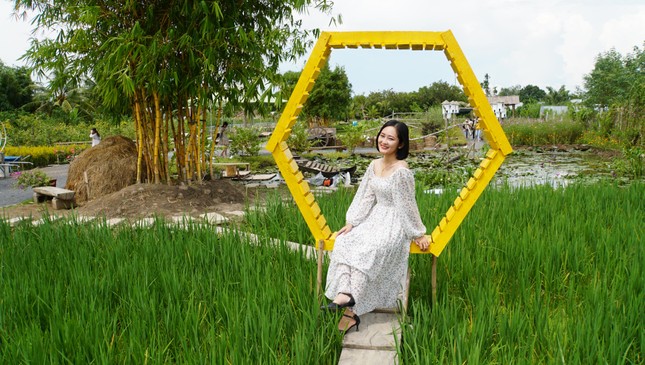 The green field is a typical image of the southern countryside…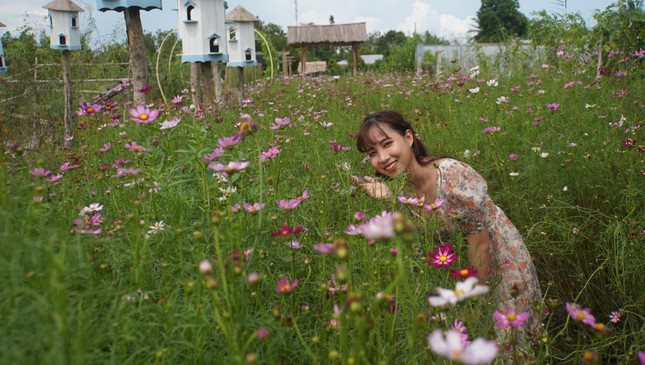 Beside gardens, fish ponds and rice fields, there are flower beds of imitation stars, a flower with beautiful colors creating a scene for visitors to take pictures. – Photo: Hoa Hoi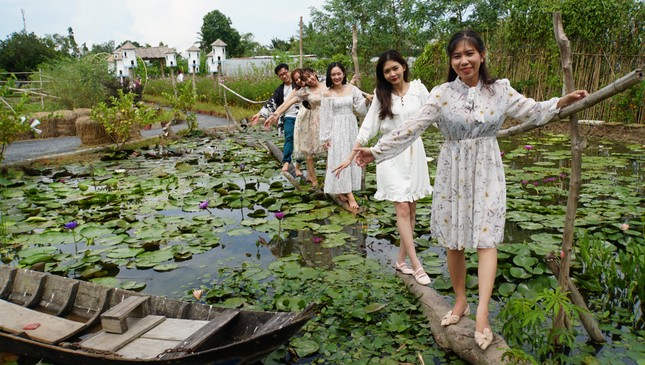 Mr. Trinh Van Luan, owner of Tam Giac Mach Farm, said that he has invested in many miniatures associated with the countryside, fields and gardens for guests to experience, and created a lively space with fields, flowers and scenes for guests to take photos. . – Photo: Hoa Hoi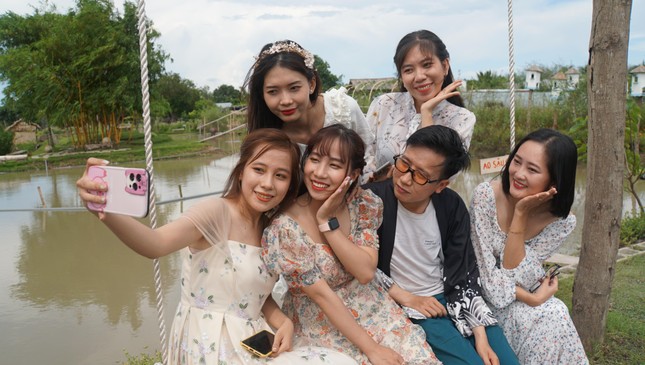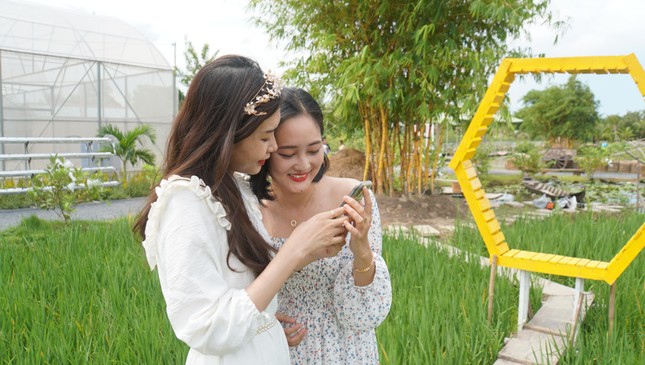 Bui Thao Nhi from Vinh Long poses for a photo by the rice field: "After working time, take advantage of the holidays to come here to relax and save pictures with a peaceful countryside scene".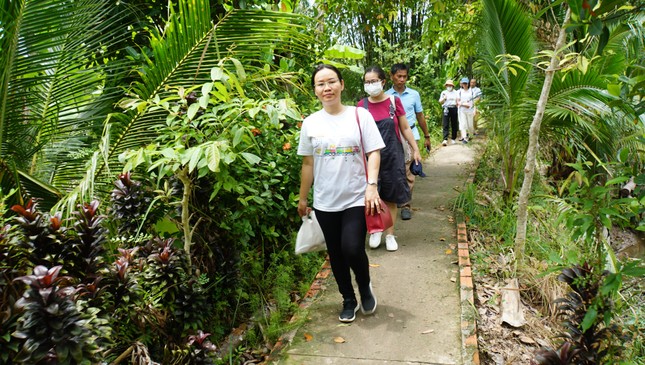 At Con Son community tourist area, located in the middle of Hau river (Binh Thuy district) with a quiet, green space; Holidays attract quite a lot of visitors. – Photo: Hoa Hoi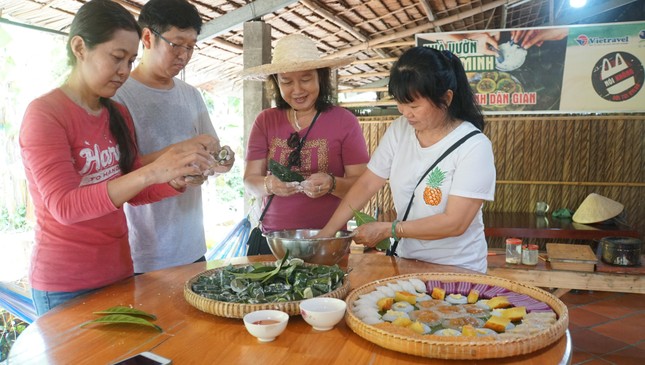 Ms. Quynh, a tourist from Ho Chi Minh City and her relatives came down to Can Tho to play on the holiday, then went to Son Isle to experience folk cake making and visit the orchard. Quynh shared: "In bustling and vibrant Ho Chi Minh City, now I have the opportunity to go to the West, so I go to Son Island to play with a green space, close people." – Photo: Hoa Hoi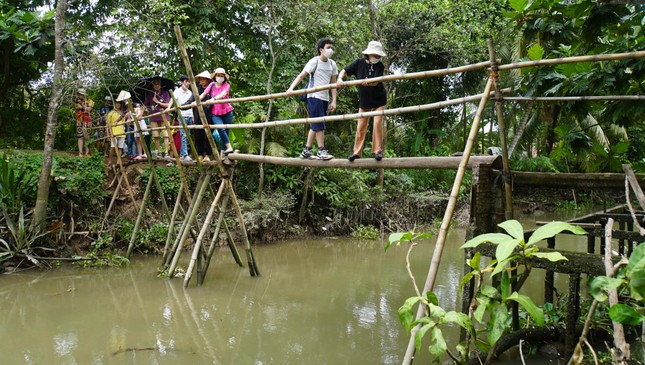 Mr. Nguyen Minh Tuan, deputy director in charge of the Department of Culture, Sports and Tourism of Can Tho city, said that during the 4 days of the holiday, it attracted about 395,000 visitors, an increase of 35% compared to last year's holiday to Can Tho. Accommodation facilities are estimated to serve more than 73,000 visitors; In which, about 480 international guests. Tourism revenue is estimated at 181 billion VND, an increase of 40% compared to the holiday in 2021. Besides, tourist areas and attractions decorate and renovate the landscape to serve visitors and tourists during the holidays. at the same time organize programs and activities to attract tourists during the holidays such as: My Khanh Fruit Cake Festival, Ong De film studio, Ong De Ho Sen…; at the same time, strictly implement measures to prevent and control the COVID-19 epidemic. Especially on the occasion of April 30, 2022, the People's Committee of Ninh Kieu district held a pilot launch ceremony of Ninh Kieu pedestrian street. Activities on the pedestrian street take place every Saturday night, with outstanding activities such as: Cultural and artistic activities: don ca tai tu, musical instrument performances, folk games, dancesport…; service booths: book and photo exhibitions; culinary; Handicraft products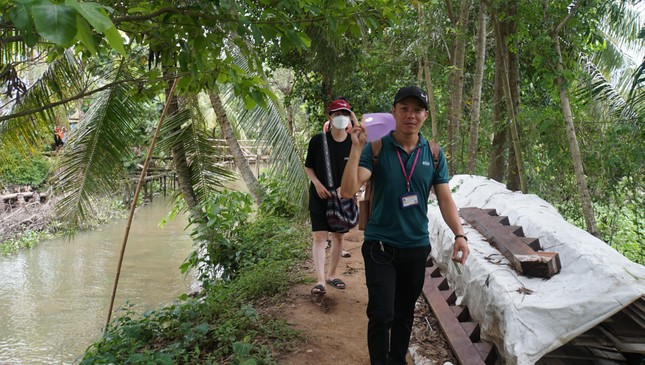 According to Mr. Tuan, during the holidays, the unit strengthens the management and control of the quality of tourism services, ensuring good facilities, environmental landscapes, safety, food hygiene and safety and regulations regulations of law in tourism business; at the same time listing the price and selling at the listed price. Arranging staff on duty, improving service quality and ensuring necessary conditions to serve guests. – Photo: Hoa Hoi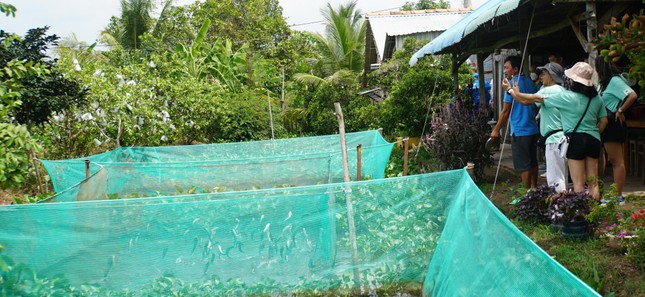 At the same time, propagandize for employees and employees to introduce to tourists taxi, cruise ship, and reputable travel service providers. Absolutely do not help or cooperate with units and individuals to raise the selling price of services to enjoy the difference, causing frustration for tourists. In addition, propagandize to ship owners to ensure that visitors are on schedule and at the right time to visit, ensuring good service for tourists. "During the holidays, no cases of attracting tourists have been reported, and at the same time, tourist attractions receive guests according to their capacity, not overloaded", Mr. Tuan said. – Photo: Hoa Hoi
.