On January 1, 2022, Ford Vietnam dealers and homepage simultaneously updated Ford Ranger price. Accordingly, all 5 versions of this popular pickup model have simultaneously increased by 12 million VND with the new starting price starting from 628 million and the highest up to 937 million VND, although the equipment on the car is still not available. nothing changed. However, the selling price of the high-performance pickup model Ford Ranger Raptor remains the same at VND 1,202 billion.
Price details of versions of Ford Ranger (Unit: Dong).
Thus, after nearly half a year since switching to domestic assembly instead of importing CBU from Thailand, Ford Ranger price increase but not decrease. This will be unhappy news for users who are interested in this pickup model because compared to the imported Toyota Hilux, the Ford Ranger has extended the price difference up to 24 million dong. Fortunately, because it is assembled in Vietnam, at the moment Ford Ranger is still enjoying a 50% discount on registration fees according to the State's policy.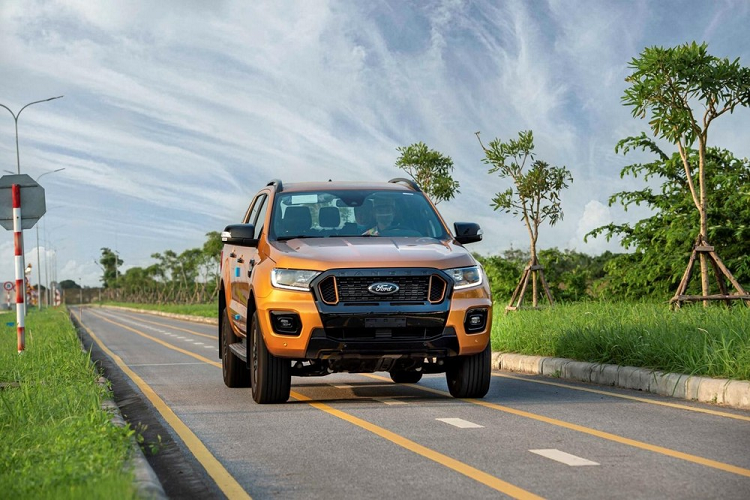 Despite having a higher selling price than competitors, because of the support of 50% reduction in registration fees, Ford Ranger does not lose its competitive advantage.
Present, Ford Ranger in Vietnam is still the number 1 choice in the pickup truck segment with monthly sales overwhelming the remaining competitors. The reason is that since it was assembled domestically in July 2021, the supply of the Ford Ranger is more secure, so dealers also boldly apply promotions to stimulate sales and purchase demand, including: This month, this download version is discounted the most up to 70 million VND.
.