VJ Dustin Phuc Nguyen, Son Tung M-TP (from left to right) – Photo: NVCC
* Auction of the portrait of musician Tran Tien to contribute to the vaccine fund

A painting of ducal musician Tran Tien is being auctioned online to raise money for the Government's COVID-19 Vaccine Fund.

The work is painted with oil paint (size 80 x 100cm), done by artist Nguyen Van Duc in early 2021 and has a starting price of VND 50 million with a free price step.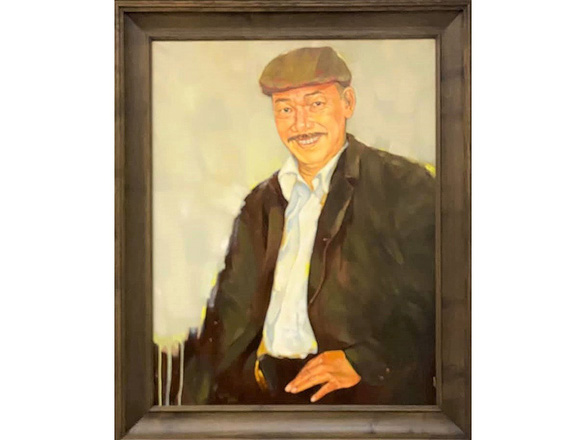 Painting Portrait of musician Tran Tien by artist Nguyen Van Duc – Photo: PEONY & IRIS ART GALLERY
The auction program, organized by Peony & Iris Art Gallery (HCMC), takes place from now until 9pm on June 20 at the gallery's fanpage. After identifying the owner, musician Tran Tien will sign the picture above, and at the same time write the name of the successful auctioneer and award the work.
The portrait painted by artist Nguyen Van Duc depicts musician Tran Tien's bright smile, a smile that the audience has never seen on his lips since he was a young man wandering around with music for his family. until today.
* Click to follow the secret of Son Tung M-TP revealed through Moving toon 'Lost drift'
After more than 2 years of release on YouTube, MV Get lost by Son Tung M-TP reached more than 240 million views. Therefore, the moving toon (movie comic) of the same name is adapted based on the character prototype of singer Son Tung M-TP in the MV. Get lost interested by a large audience.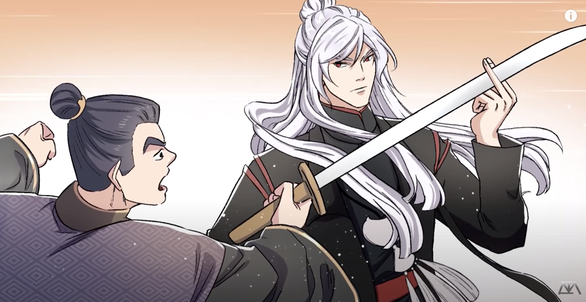 The series 'Lost drift' reveals the secrets of Son Tung M-TP – Photo: POPS
Son Tung M-TP once shared MV Get lost is the highlight of his musical career. To mark this success, he collaborated with POPS to recreate the MV Get lost through the comic version, for the audience to discover interesting things that few people know.
To date, the manga Get lost released 8 episodes, attracting viewers by many dramatic and fascinating details. Above all, the secrets of Son Tung M-TP are gradually revealed, making the audience even more excited.
* YouTube honors VJ Dustin Phuc Nguyen as LGBTQ+ content creator
YouTube has just announced the top 4 LGBTQ+ content creators in Southeast Asia. In which, VJ Dustin Phuc Nguyen is the representative of Vietnam.
The remaining three members in this top 4 are Koen Danai (Thailand), Brendan Tan (Singapore) and Mikey Bustos (Philippines).
VJ Dustin Phuc Nguyen was honored by YouTube as an LGBTQ+ content creator – Photo: Facebook Dustin Phuc Nguyen
In 2019, in the program Talk VietnamDustin Phuc Nguyen once openly admitted that he was gay.
In the past time, VJ Dustin Phuc Nguyen has performed many impressive programs, which are loved by the audience on his own YouTube channel called Dustin On The Go. The programs to mention are Bar Stories, Love Is Blind…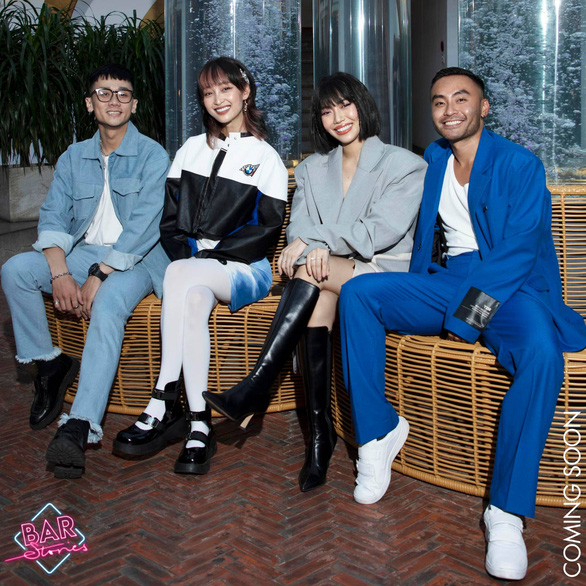 The talk shows of VJ Dustin Phuc Nguyen are of great interest to the audience – Photo: Facebook Dustin Phuc Nguyen
In talk shows about the LGBTQ+ community, Dustin Phuc Nguyen always puts them in their right place. Those are ordinary people who are on their way to find themselves. He skillfully approached gender issues in an open, discussed and shared way, without imposing, creating comfort for participants and viewers.
* Quoc Dai, Quynh Hoa… sing 'Go to the places that need us' to support the spirit of fighting the epidemic
Recently, Ho Chi Minh City Youth Cultural House introduced to the audience a meaningful MV called To the places that need us by musician Composed by Vo Hoai Phuc.
In particular, the vocalists featured in this MV are volunteers and artists who have participated in many activities to join hands to support the frontline forces who are fighting against the COVID-19 epidemic day and night: singers. Quoc Dai, Hoang Bach, Dang Nguyen, Duong Ngoc Ha, MC Quynh Hoa, MC Phung The Phi, directors Tran Minh Tuan, Peter Pham, Le Manh Phuong, Thai Kim Tung, Hoang Phi Kha…
MV 'Going to the places that need us' – Source: YouTube Youth Cultural House
The MV incorporates many scenes recording the practical and meaningful actions of writers and artists and a team of volunteers who are not afraid of difficulties to join hands to fight the epidemic.
* Wren Evans collaborates with Mew Amazing on first solo product phẩm
Wren Evans has just released the first solo song titled I like you a lot. This is considered the opening product for Wren Evans' artistic activities in 2021.
The song belongs to the Bossa-Pop genre, composed by Wren Evans with Vietnamese lyrics in collaboration with musician Mew Amazing, and is appreciated by the audience for easy listening and catchy lyrics.
MV 'Like you a little too much' by Wren Evans – Source: Wren Evans Official
"As an international student who uses English and French, writing Vietnamese songs is a challenge for Wren Evans," said the voice, who is considered an unknown in the Vietnamese music industry.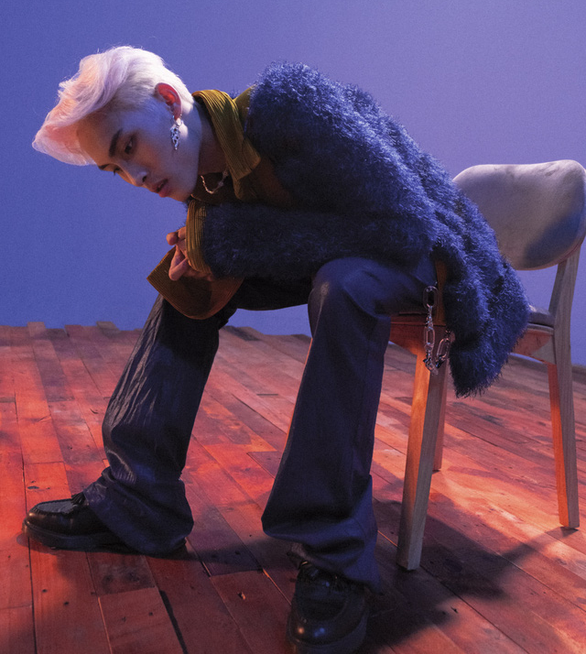 Wren Evans tells modern love in new MV MV
This product also features rappers HieuThuHai, Nicky (Monstar group), Phuong Nam, Uy Le (Saigon Teu)…
.