From the early morning, the students gathered at the Center for Electronic Library of Nam Can Tho University to participate in blood donation, creating a bustling and vibrant atmosphere.
Students enthusiastically participate in blood donation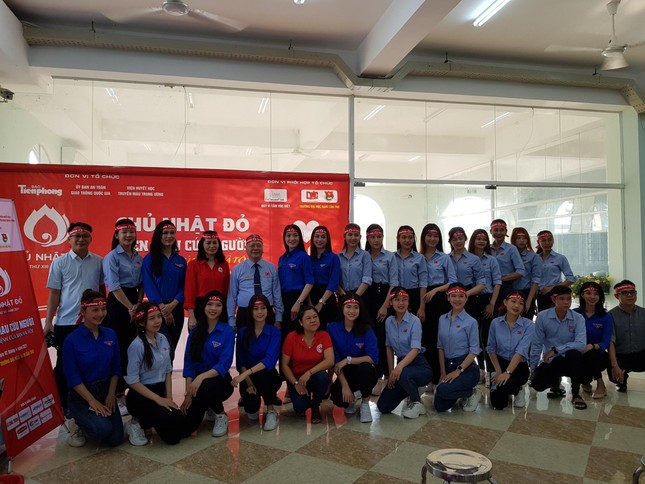 TS. Nguyen Van Quang, Acting Rector of South Can Tho University, Ms. Nguyen Thi Anh Nguyet, Vice President of Can Tho Red Cross Association, representative of Tien Phong newspaper in the Mekong Delta and over 500 cadres and students attended.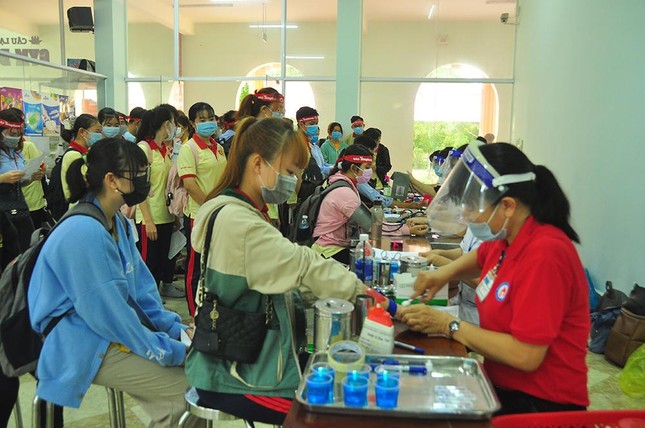 "Red Sunday" is one of the community activities that have a great influence on the society. The program has been organized by Tien Phong newspaper since 2009 with the aim of being noble, bringing a drop of warm blood to the poor. patients in need of blood for treatment during the Lunar New Year every year, the program also carries messages and propaganda widely among all walks of life about the voluntary blood donation movement.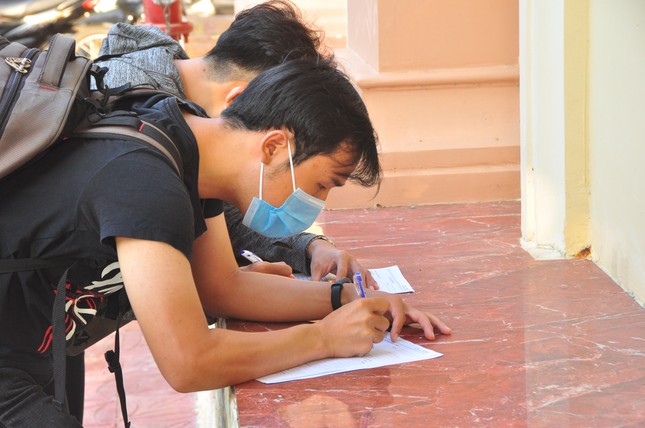 Students fill out blood donation information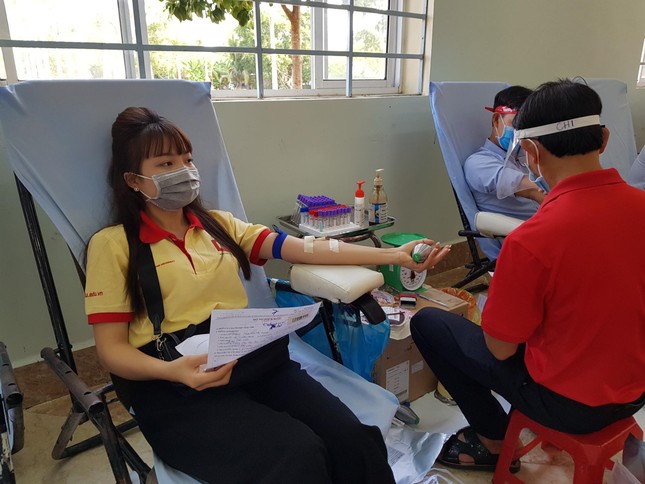 Up to now (March 31, 2021) The 13th Tien Phong Red Sunday 2021 took place in 40 provinces nationwide with 78 blood donation points, the total amount of blood received was 59,227 (exceeding 12,027 compared with the registration plan of 47,200 blood units Red Sunday continued to take place in many localities.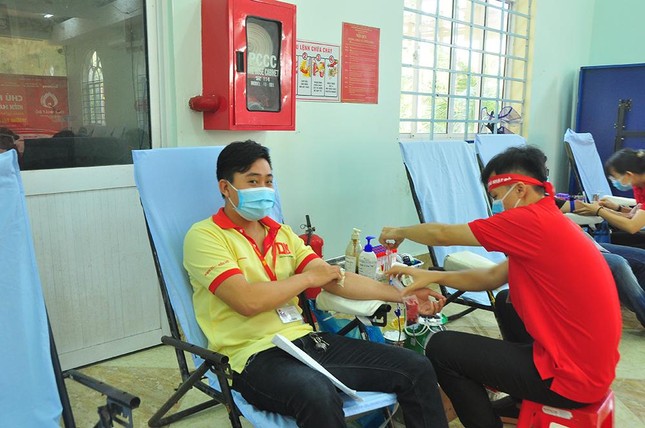 In the Mekong Delta, Red Sunday 2021 took place in provinces and cities: Kien Giang, An Giang, Dong Thap, Tra Vinh, Soc Trang, Rach Gia City, Can Tho, Ca Mau with thousands of blood units. was consecrated. Through this humanitarian program, the organizers in the Mekong Delta have mobilized over 104 million dong of scholarship money for poor pupils and students.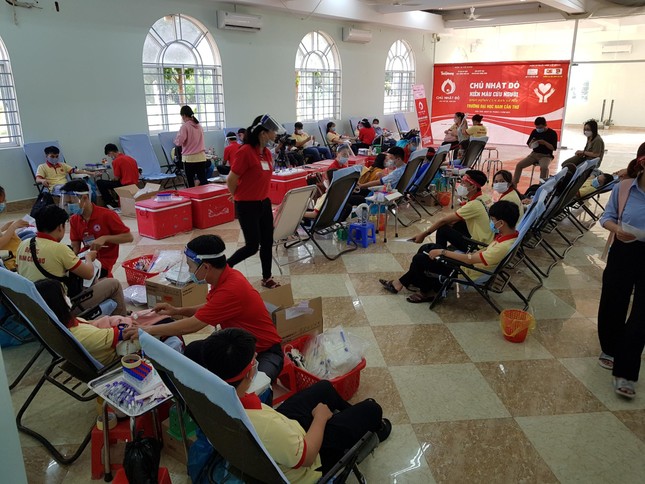 The scene of blood donation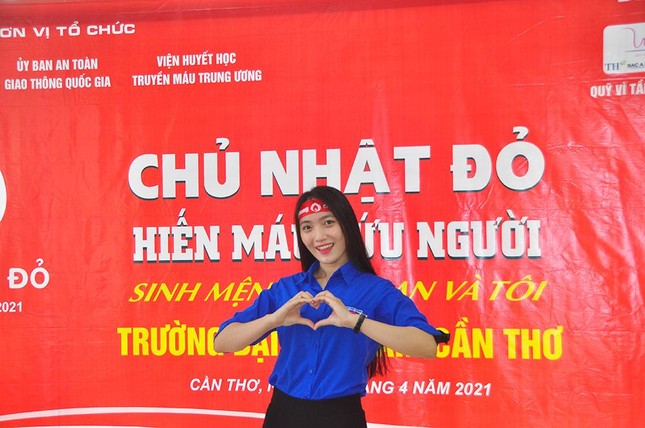 Nguyen Huynh Chau, a student in Can Tho City 2019, is also a student of the school. She said that donating blood is an act to be honored and cherished, showing the sharing and love between people in difficult times. "I am very honored to be able to attend the humane Red Sunday program and this time I am more excited to be held at Nam Can Tho University, the school I am attending," Chau said.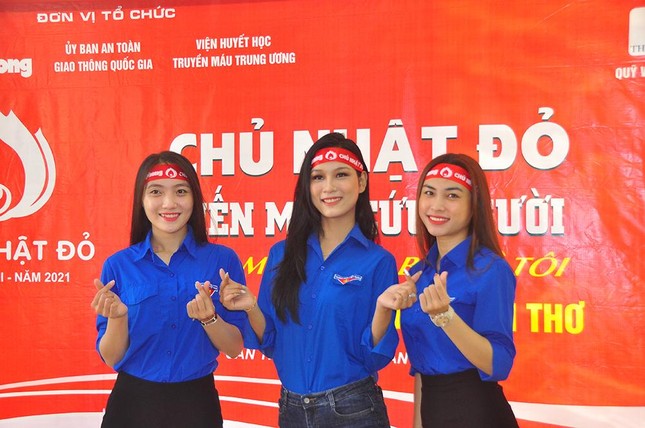 The Miss, A Hui are students of the school participating Red Sunday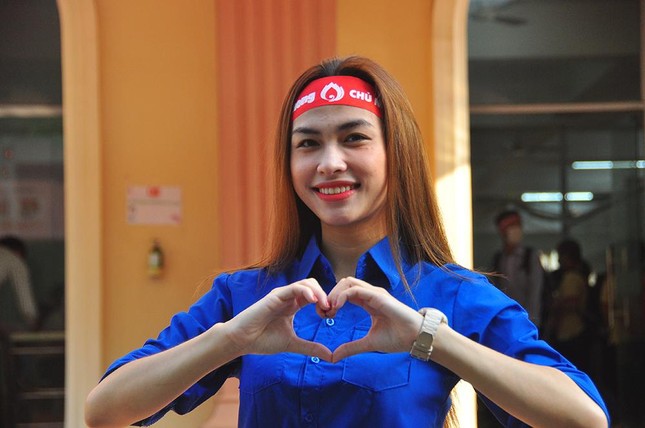 Nguyen Thi Minh Thu, a student of Can Tho City 2019, is currently studying the 4th year of Pharmacy (Nam Can Tho University) for the second time to accompany Red Sunday.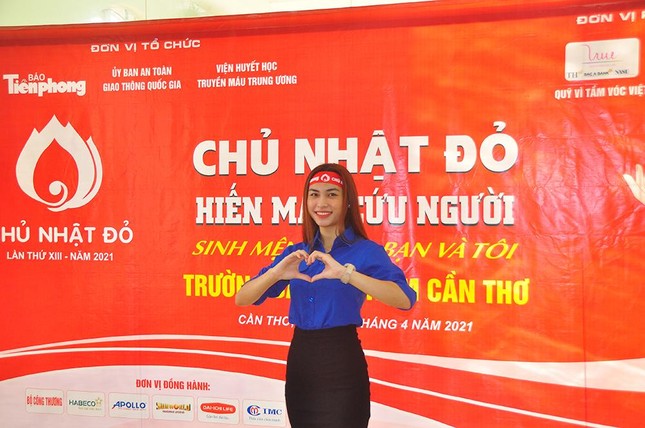 Letter shared that this is a meaningful and humane program. Blood donation is a noble and meaningful act; Moreover, in the spirit of love and sharing with the community, every unit of blood we give is of great significance to the patients in need. "Do not think donating blood is bad for your health, but on the contrary, donating blood proves you are in good health," Minh Thu said.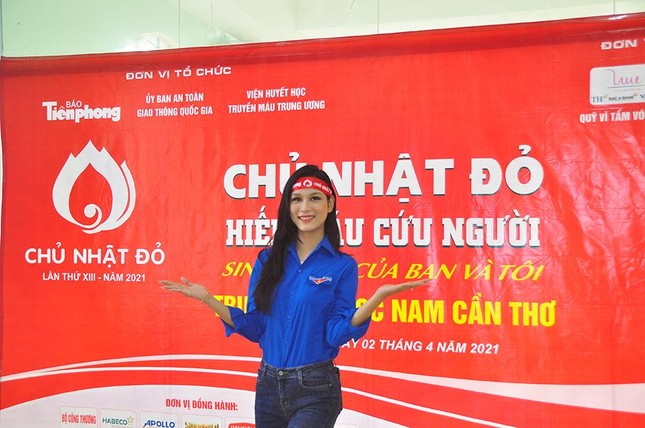 Le Thi Tuong Vy – Miss Vietnam Student 2020, Miss Vietnam Ao Dai Beauty 2020.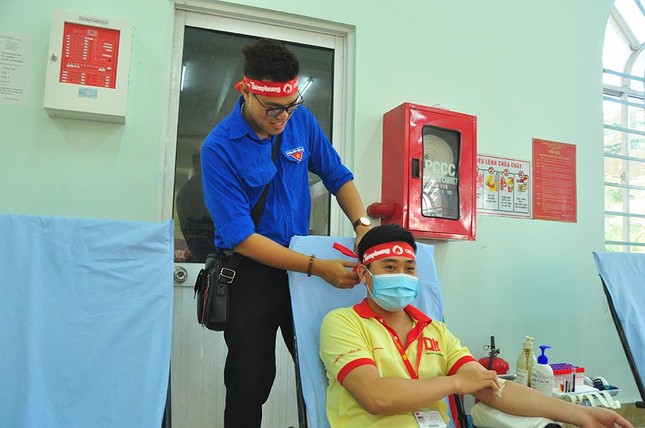 Mr. Ha Minh Thong, Vice Chairman of the Student Association of Southern Can Tho University, said that volunteering, especially humanitarian blood donation, is cared for by the university leaders and enthusiastically supported by the students. For example, this Red Sunday, when launching the movement, not only students are eager to participate, but also the students who are studying at the school winning the title of Miss, City Asia and higher.

such as Le Thi Tuong Vy (Miss Vietnam University of Can Tho in 2020), at the same time she is also Miss Vietnam Miss Vietnam 2020, Miss Vietnam Student 2020; Student Student in Can Tho City 2019 Nguyen Huynh Chau and Asian Student Can Tho City 2019 Nguyen Thi Minh Thu. In particular, there are also 23 contestants who reached the final round of the 2021 Nam Can Tho University Flower Contest.
.