Mountains use their hands to shade flowers – this couple's lovely romantic act – Photo: DPC
Taking on this role is Huyen Thach – a young actress owns a bright face, has a particularly hoarse voice that is hard to confuse. The actress, born in 1994, used to act in the South, taking on a number of main roles in TV series.
Many viewers must still have not forgotten the personality of Second Lieutenant Nghi – the only pink shadow of the criminal team – in the TV series. Lonely Killer, or two roles with completely different personalities: the gentle Tram Anh and the strong Jane Thuy Dan in the movie Wind chimes…
Lovely dialogues of the Flower – Mountain couple
But perhaps with the films produced by VFC, Huyen Thach promotes his special strength and forte "voice".
Most recently as Hanh – the owner of the beer shop, who always looks towards Phuc with a gentle love in Sunflower against the sun – Although only appearing in the latter part, Hanh still creates a plus sign for the success of the film.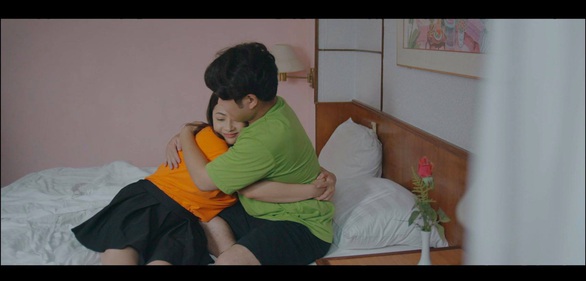 Hoa – the lovely role of Huyen Thach
Sharing about the relationship with Hoa's role Flower season is back, Huyen Thach said: "While filming Sunflower against the sun, I received an invitation, took a look at the character, and I found it very interesting. Moreover, the director is a close brother Vu Minh Tri. I've acted in his films quite a lot, so I'm very excited about this cooperation."
Having a career of more than 10 years, playing many roles, but according to Huyen Thach, the role of Hoa is impressed by: "When shooting, the film only had about 10 episodes, just shot and wrote the script, very rushed, really everyone feel pressure. When I was filming, I was very worried, I didn't know what I meant, but now that I see many people loving my character, I don't know what to say other than feeling happy."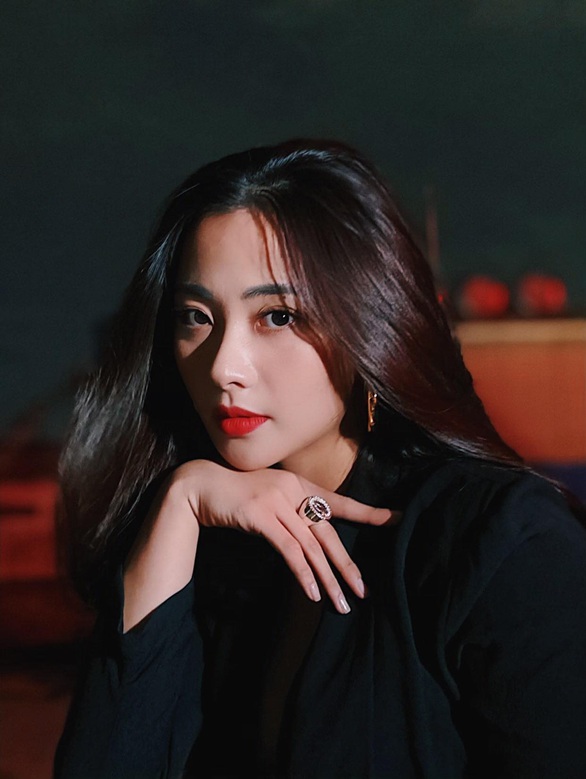 "It was also quite difficult to transform into a rural girl at first because I was in Hanoi, didn't know what life was like in the countryside, plus the script was both filmed and written, so it was difficult to predict where my character would continue. How to be able to shape the character first", she shared.
To the audience, at first, Hoa was hateful: a beautiful but fierce country girl, lazy to work, or accompanied by her parents to harm Ms. Le, just wanted to marry a rich man in the city to change her life. , thinking snappy…
But it was Hoa when she did not fully understand the story, and later, knowing Le's situation and suffering, Hoa became an effective right-hand man to help her with many things.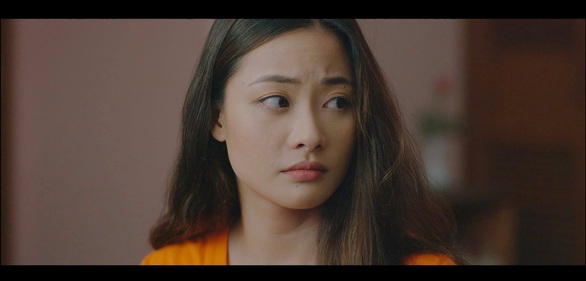 Huyen Thach as Hoa in the movie The season of flowers is found again – Photo: DPC
Or like the budding love story between Flowers and Mountains – a gentle and cute country guy – making the audience feel more in love with life.
"I like the part where Flowers and Mountains get lost in Son La and have to sleep again. The feelings of emptiness and helplessness like standing in the middle of a fork in the road of a teenage girl are really reassured by the warmth and affection of the guy from the mountain, marking the maturity of the two characters. It's one of the many cute scenes of these two characters," Huyen Thach shared about the scene that impressed me the most.
She also said Flower season is back is the fourth film to be collaborated with director Vu Minh Tri, and was filmed with many artists from the same agency as the Hanoi Drama Theater, so the crew atmosphere is as cozy as a family:
"We have many common voices, many similar personalities, very harmony, so when working, we catch up very quickly and always create together to have good ideas. Me and Duc Anh (as the mountain) used to be a couple in the movie Running away from youth, so this movie is quite good."
After finishing Flower season is back, Huyen Thach returned to her theater stage at the Hanoi Drama Theater, and she "revealed" that she will have a new role on television soon.
Flower season is back going to the final episodes. The love between Flowers and Mountains has been accepted by the family. Le (Thanh Huong), Dong (Duy Hung) and their daughter live together.
But in episode 26, Dong's father appeared and he did not agree with this relationship because he thought "A few generations of buns have bones…". The movie is airing at 21:30 from Monday to Wednesday every week on VTV3.
.