The film crew Farewell to Wild Nights was released on the morning of June 9 – Photo: HOANG LE
The main character in the film is Lam Soi – a young wanderer trapped in prison. After three years, he was released from the camp and determined to find the truth about the killer of Ba Son – the biological uncle who raised and protected him from the orphan.
The truth is that when he opened it, he developed feelings for Quynh, a poor girl who works as a hostess in a beer bar…
Trailer of the movie Farewell to the Wild Nights
Farewell to the wild nights scripted by Tran Thi Bao Chau, leading viewers into quite confusing relationships. According to the director's explanation, the gangster is the exploitation angle of Lam Soi's life.
However, the film does not have too many action scenes that delve into the psychological development of the character. In a place where only greed and hatred seemed to exist, the family affection, care and honesty of the three sisters Phuong, Quynh, and Long brought warm rays of sunshine to Lam Soi.
It was the desire for a peaceful and happy life in friendship that helped him find the meaning of life again.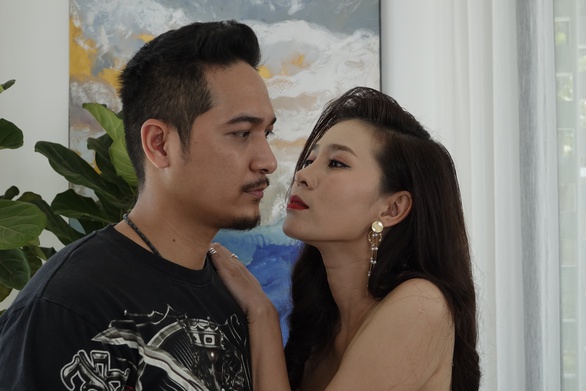 Actors Huynh Truong Thinh (as Lam Soi) and Kieu Ngan (as Xuan Mimi) in the movie Farewell to Wild Nights
The film was produced in a period of many events: filming started in 2020, only a short time before the first COVID-19 epidemic broke out. The crew also had to take a break from filming for a while. When the film entered the post-production stage, the epidemic broke out again. "The first sentence that we called to resume work was "How are you?", director Nguyen Do Khoa recalled.
Farewell from the wild nights is also considered a rare film that implements a new way of doing things of TFS – a famous state-owned film studio in the South – aiming to get closer to the audience instead of the "natural scent of musk" as before.
30 episodes long, Farewell from the wild nights co-directed by Do Khoa and Pham Loc, with the participation of actors Huynh Truong Thinh, Tran Kim Hai, Thanh Khon, Thach Kim Long, Duc Thinh, Ngan Quynh, Huy Cuong, Huynh Anh Tuan, and young faces. Tang Huynh Nhu, Tong Dan, Hoang Yen, Thai Hien … broadcast at 10 pm every Monday to Thursday on HTV9, from 14-6.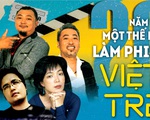 20 years and a generation of young Vietnamese filmmakers
.