Duc Hai, Vo Minh Lam (from left to right) – Photo: NVCC
* Artist Duc Hai: 'Facebook was misbehaved by my adopted son'
After a while of noise about the screenshot with the green tick of artist Duc Hai using some uncivilized words to attack others, which was criticized by the online community, recently artist Duc Hai spoke up on his Facebook. was not hacked (as he initially shared), but was "played around" by his adopted son.
According to artist Duc Hai, after he filed a report with the police, his adopted son admitted to causing the incident and apologized. Adopted son Duc Hai confessed that he did not think causing such unfortunate consequences as the present.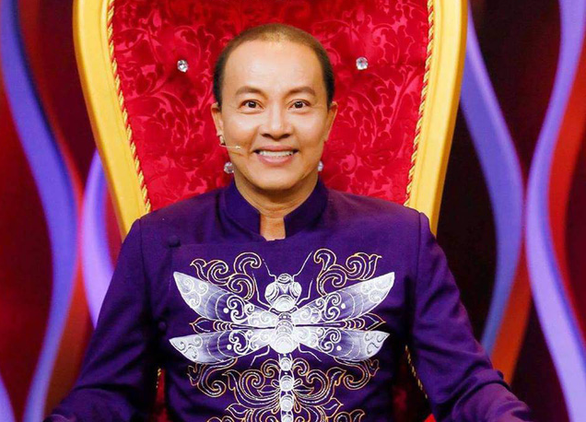 Artist Duc Hai asked the police to investigate to protect his reputation – Photo: NVCC
In addition, artist Duc Hai also informed that he received many messages with threatening and blackmail content on social networks and provided evidence to the police for handling.
However, the online community believes that the information given by artist Duc Hai is not really convincing. There are also opinions that hackers or adopted children post articles, then wait for the investigation conclusions of the authorities.
* Design by Nguyen Thanh Duong in the magazine Vogue Brother
9X designer Nguyen Thanh Duong has just shared his joy with fashionistas when the design is named First Class His is featured in the magazine Vogue of the UK June issue, 2021.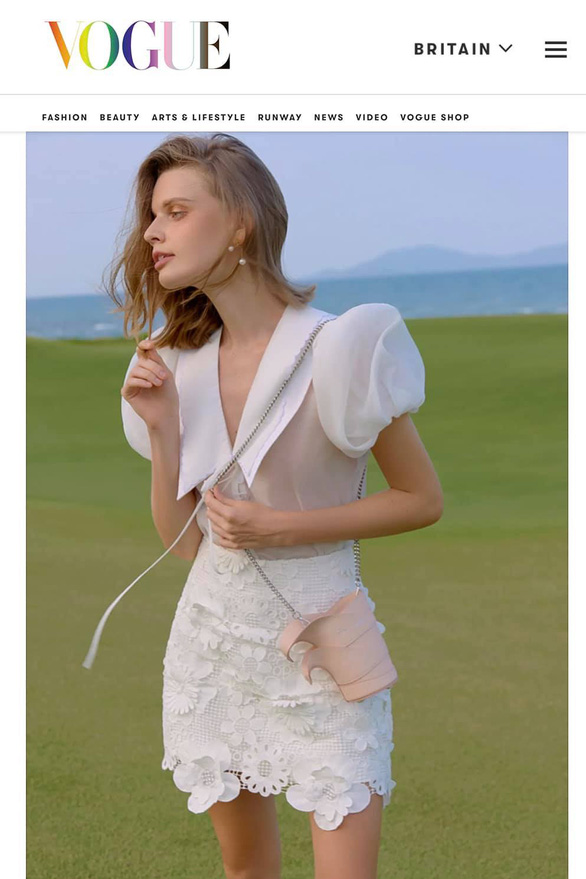 Design by designer Nguyen Thanh Duong in Vogue magazine – Photo: NVCC
Nguyen Thanh Duong said the collection First Class is inspired by flowers and beautiful memories, designed on chiffon fabric or see-through floral lace.
With the dominant white color, the designs are designed to highlight the femininity of women. Sleeveless shirt, leaf collar, combined with 3D patterned mini skirts to enhance the youthfulness and sexiness of the wearer.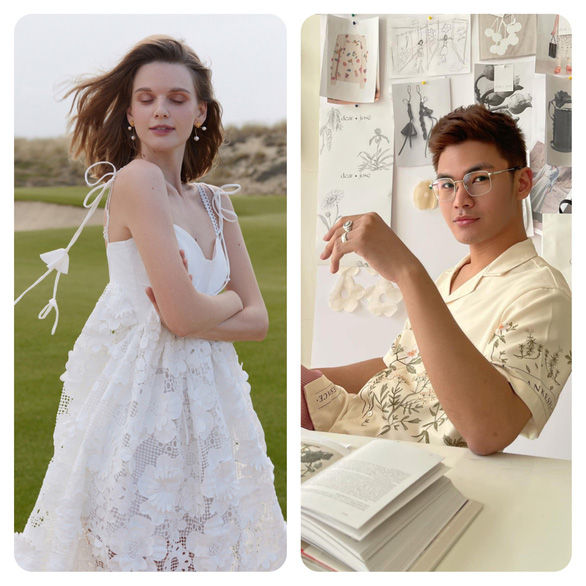 Nguyen Thanh Duong made this collection to honor the feminine beauty of modern women – Photo: NVCC
This collection was invited by the designer to show a foreign model and was photographed in Hoi An.
* Doan Trang, Tung Leo, Chau Dang Khoa sit in the hot seat 'music bus' season 5
Music bus is a gameshow looking for good voices among students. This year, due to the impact of the COVID-19 epidemic, the show is only for solo genre and has a total of 8 episodes.
The organizers have just announced three hot seats: singer Doan Trang, MC Tung Leo, musician Chau Dang Khoa.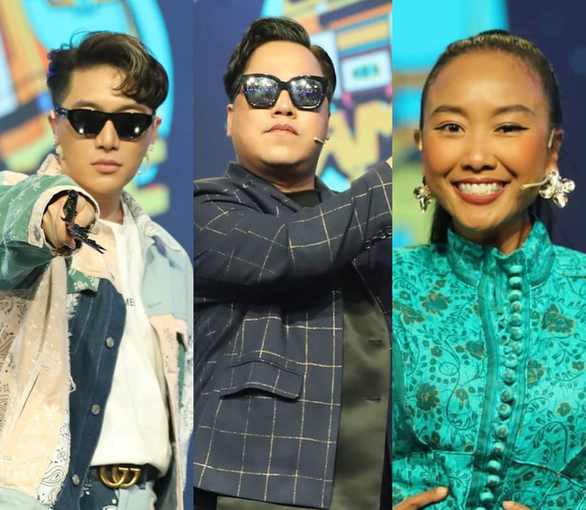 The trio of judges (from left to right): Chau Dang Khoa, Tung Leo, Doan Trang – Photo: BTC
MC Tuyen Tang hosting the program will have good "juggling" performances between the MC, the jury and the contestants, bringing a student-like humorous atmosphere.
After the selection round, 18 students with good voices affirm their musical talents through the races: Departure, Courage, Challenge and Shine with training support from three coaches, singer Bao Lan (the group of Five Lines), singer Ngoc Mai and singer Duyen Quynh.
Episode 1 Music bus Season 5 airs on HTV9 at 20:45 on June 12 and airs every Saturday.
* Vo Minh Lam turns Romeo to support Hoai Thanh in 'Star to the throne'
Artist Vo Minh Lam has been known and loved by the audience since the contest TV star 2006 with the title of golden bell.
Vo Minh Lam is currently a versatile dual with a bright appearance and a powerful voice. Recently, he attracted attention in a reformed play Lady Seda New build by director Hua Ha. Vo Minh Lam plays King Priem, a role associated with the name of the late artist Phuong Quang, bringing many emotions.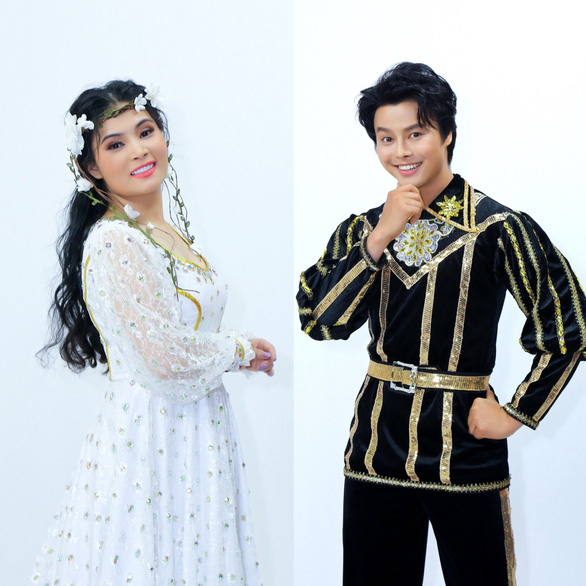 Hoai Thanh, Vo Minh Lam will bring excerpts of 'Romeo and Juliet' – Photo: BTC
In the program Star succession broadcast on the evening of June 9 on THVL1, Vo Minh Lam will appear to support the contest of his close junior artist Hoai Thanh.
Participate in a themed competition night đêm Cross martial arts, Vo Minh Lam transforms into Romeo, collaborates with Hoai Thanh as Juliet through musical excerpts Romeo and Juliet. This is a special round, the artists have to show what is new and less known to many people.
.