On the afternoon of May 18, Dr. Dr. Nguyen Phan Tu Dung, Director of JW Korea Aesthetic Hospital, said that many domestic and foreign experts had just had a consultation meeting to find a solution to treat patient Le Quang. Kh. (54 years old)-A 10-year-old man with a giant tumor on his face. (Newspaper Workers informed).
Experts from the US directly consulted for this difficult case
The consultation session with the direct participation of doctors: Assoc. Prof-Dr-BS Phillip Tran, Department of Internal Medicine – ATSU Medical University and DMU University (USA); Dr. Kim Hong Phuoc – Specializes in Thoracic – Vascular.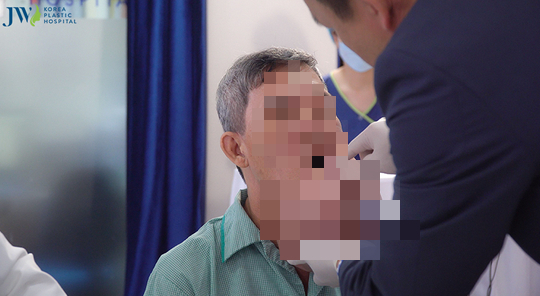 The initial assessment is very complicated, very difficult
Along with that is the participation in online consultation with MSc-BS Huong Nguyen, Genetics Specialist – Hanoi Medical University; MSc Trinh Ngo Binh, Specialist in Dermatology – Ho Chi Minh City Hospital of Dermatology and Dr. Nelson Pham, researcher at Mayo Clinic.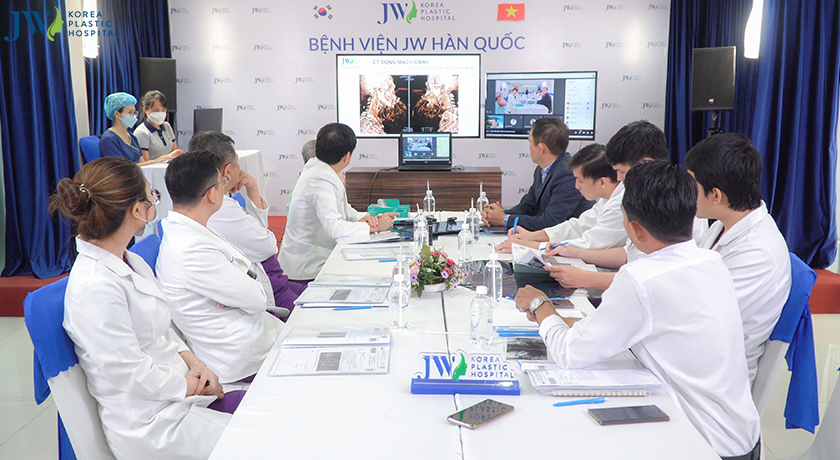 At the bridgehead in Hanoi, experts contribute expertise
The tumor was 23×50 cm in size, growing larger and heavier, destroying the patient's entire bone and tooth system. After many hours of consultation, experts said that at first glance it seems that removing the tumor will be very easy, but in reality it is very complicated and difficult.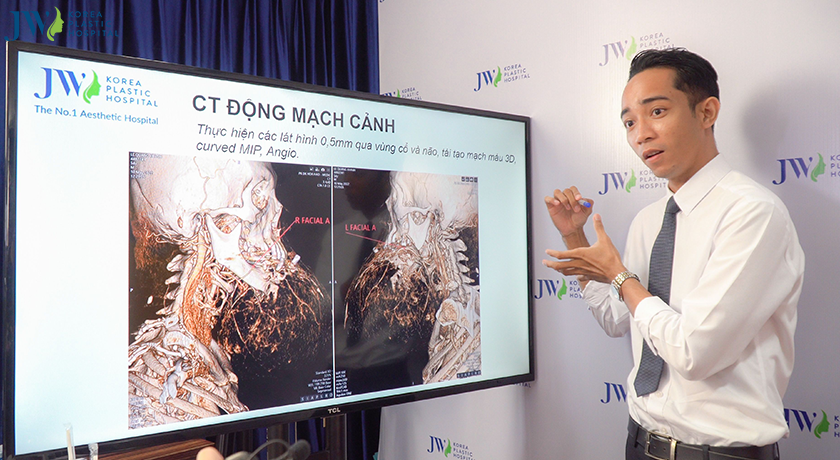 The tumor grew and became more severe, destroying the patient's entire bone and tooth system
There must be at least 10 specialties for this major surgery, consultation with doctors from many specialties of oncology, odonto-stomatology, microsurgery, interventional cardiology, otolaryngology, neurology, lung, function… from many countries.
According to Dr. Tu Dung, there is currently no final conclusion, only 3 options can be given about the disease that Mr. currently encountered are: osteosarcoma, glioblastoma and giant cell bone cancer.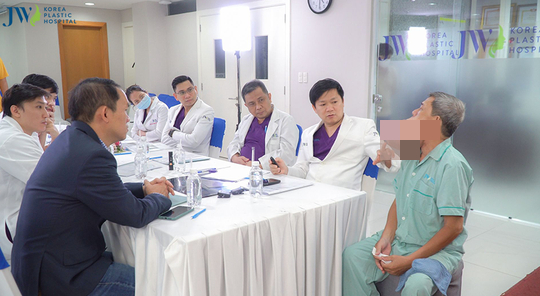 There is currently no final conclusion on Mr. Kh .'s illness
"Too many dangers and challenges in this major surgery. We hope that miracles will come to the patient. We, together with doctors of many specialties in particular, will do our best to find the most positive direction to aim. help this poor man," said Doctor Tu Dung.