Sex and the City is inspired by Darren Star from the Manhattan dating column, which is more realistic. As for Emily in Paris, The Atlantic site guesses the inspiration must be Francophiles (roughly translated "French mania") on Pinterest, with shimmering photos of France.
If watching Sex and the City With today's worldview, audiences find many obsolete points, but at least the series has fairly realistic stories and philosophies, which have far-reaching implications for a generation of women. Still Emily in Paris easy to see and forget.
A dreamy "Sex and the City"
It is no coincidence that the comments Emily in Paris in the American press is full of the word "fantasy", fantasy, fantasy. The romantic comedy genre (rom-com) of the film is a fertile land of female dreams. But with Emily in Paris, the factor is being pushed too far.
Lily Collins starred in Emily in Paris – Photo: DARREN STAR PRODUCTION
Brand-name clothes, frivolous parties, charming people, puns, a splendid Paris covered with "filter" but as dirty as rumors, without any significant difficulties or tragedy. There is a problem with love philosophy …
If that's your definition of a good movie, Emily in Paris is for you.
The film takes audiences into a fantasy world of their own.
This is not difficult to understand when the film talks about the age of 20 – millennium generation (born 1980 – 1995), but Darren Star (59 years old) was born before generation X (1965-1980). Star is a middle-aged gay man who wants to make movies about generations and children but he doesn't seem to know much about them.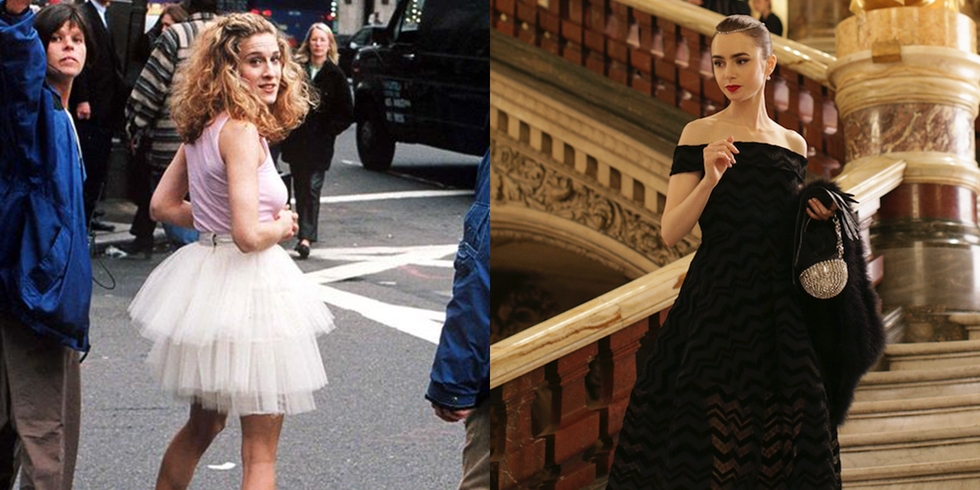 Emily in Paris has many similarities with Sex and the City (left) but weaker in many ways – Photo: COSMOPOLITAN
There are people who watch movies and talk Emily in Paris is "every girl's dream". No, it is not advisable to speak so hastily and indulgently for others. If every girl dreamed like Emily, this world would be very worrying.
Because, she works with a blurred and silly professional background, but her career path is still covered with roses. In love, she is irresistible to the temptation and falls in love with your boyfriend (a really good girl), and the guy takes two hands.
The advice of a woman in the movie "You haven't lived Paris properly without at least one morally immoral relationship" must be to justify Emily's love style.
In short, the most difficult problem in Emily's life must be choosing which guy to sleep with, because they surrounded her too crowded. She achieved it all thanks to the "falling sky" luck.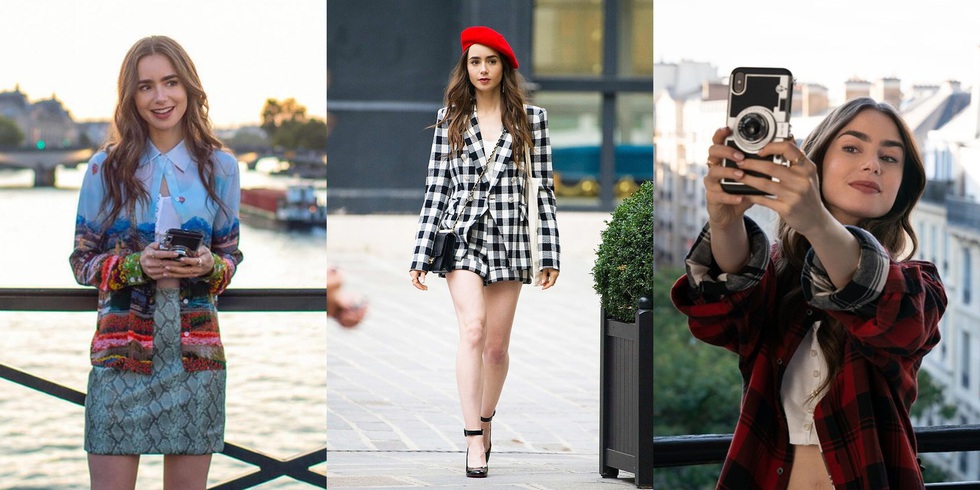 Lily Collins wears many brands in Emily in Paris – Photo: Darren Star Production
Shabby but charming
Although not much like Emily in Paris, American critics still admit the film is confusing. To the audience, the film cannot take his eyes off even though he also knows that the story is ludicrously exaggerated. "The image of France is so beautiful", "It's just an entertainment film, you expect to spend a lot" are comments expressing satisfaction with Emily in Paris.
The movie is like a lovely pink candy that the audience can sip to feel comfortable, love life after watching too many movies that make the mind heavy. The feeling of excitement and positivity is very precious in this day, so people are willing to ignore other downsides.
They are willing to ignore all the blemishes in the character construction Emily (Lily Collins) because this character is as beautiful as a princess and dressed as a look-book model, though quite flashy.
The flamboyant character of Gabriel (Lucas Bravo), the neighbor who loves Emily when he has a girlfriend, is also ignored because the actor is too dandy. But also that pretty candy, if you eat too much, it is not okay.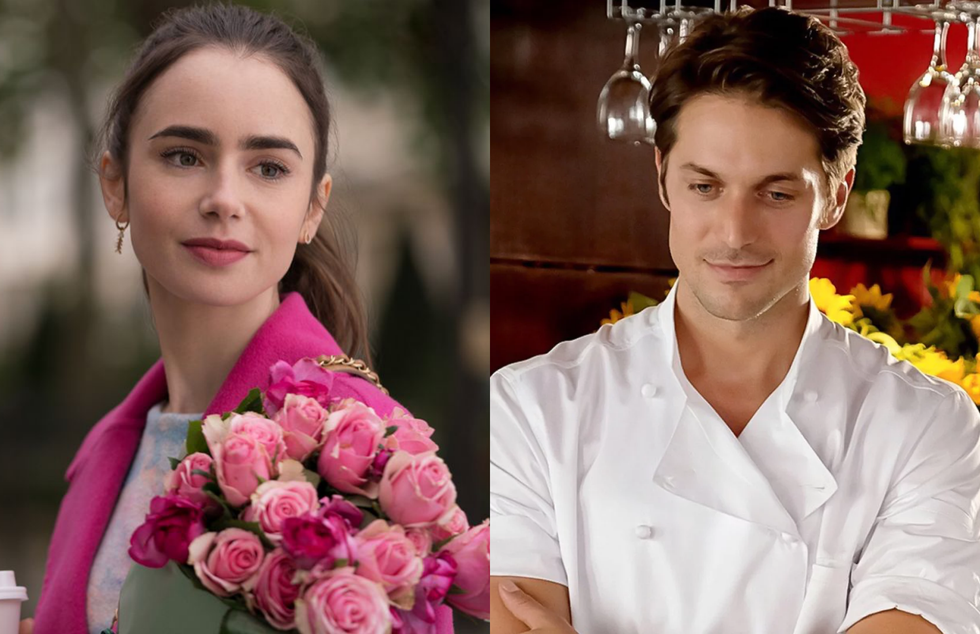 Two characters Emily and Gabriel are loved for their actors' looks despite their flawed personalities – Photo: TVGUIDE
The Indiewire newspaper compares the viewing Emily in Paris It's like spending 5 hours surfing Instagram: "A great way to waste time is staring at pictures that are nothing but profound, taken by beautiful people and they call it. is a profession ".
Darren Star may not understand Millennials, but as a veteran female filmmaker, he knows one thing very well: just do everything flashy and glamorous with a beautiful cast As much as possible, viewers will like it regardless of the mediocre content.
.