Music night 20 years remember musician Trinh Cong Son – Photo: PHUONG NAM
On the evening of April 9, a music night of 20 years, I remembered musician Trinh Cong Son with the theme Sooner than Vietnam took place at the hall of Trinh Cong Son, campus 3, Van Lang University (HCMC).
This music night was organized by Van Lang University with musician Trinh Cong Son's family, attracting more than 1,500 delegates and students to attend.
Trinh music night had the participation of many famous singers and artists associated with Trinh Cong Son's music such as Duc Tuan, Lan Nha, Tan Son, saxophonist Tran Manh Tuan, An Tran, Kyo York, Hoang Trang, Nguyen Dong, Lyricíst group (winner of Super 24 contest) …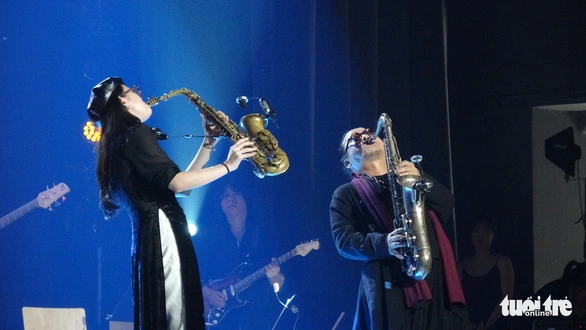 Father and son Tran Manh Tuan and An Tran brought "White Ha" and "Dust" – Photo: PHUONG NAM
Nearly 20 songs in the legacy of more than 600 songs by Trinh Cong Son, as well as well-known works Quynh Huong, Ru I pity, Like flying flaps, Staying, What do I see tonight, Footprints of Eden, Pink rain, Sand… expressed through sweet, emotional voices.
Singer Kyo York delivers two songs Quynh Huong and Like the flying cauldron. In particular, he translated two songs and sang English – Vietnamese bilingual.
"Translating Trinh Cong Son's song is not easy because the lyrics are poetic, sometimes difficult to understand. But I am fortunate to have the family of musicians and colleagues share a lot about Trinh Cong Son, about songs. Your song should dare to perform.
Trinh Cong Son's music is an invaluable asset with beautiful, easy-to-listen tunes. And so, his songs were translated into many languages, "Kyo York shared.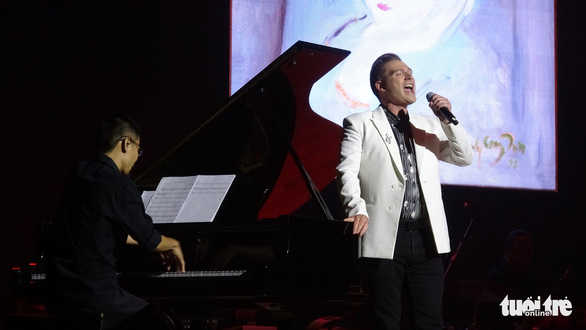 The audience was excited about the American singer singing Trinh music – Photo: PHUONG NAM
Singer Tan Son – who has more than 20 years of attachment to Trinh Cong Son's music – said he is attached to Trinh music as a predestination. And being able to join the Trinh Cong Son duel group going everywhere, exchanging and serving all subjects is happiness.
Thank you to the talented musician, for giving life great songs and a great deal of love, so that we can connect with each other.
Singer Duc Tuan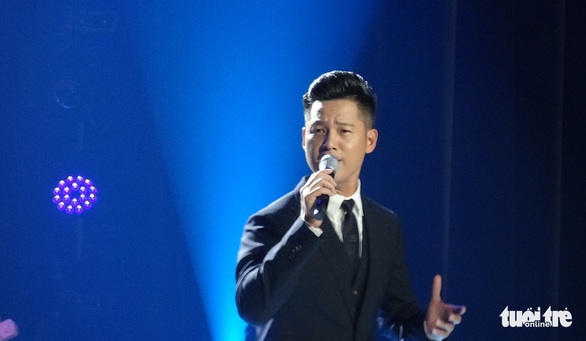 Duc Tuan brings the songs "Thanksgiving" and "There are paths" – Photo: PHUONG NAM
Mr. Nguyen Cao Tri, chairman of the council of Van Lang University, said: "LAs educators, we approach the value of Trinh Cong Son not only because of cultural and spiritual values, enjoying art but also bringing educational ideology summarized by the musician ", Mr. Nguyen Cao Tri to speak.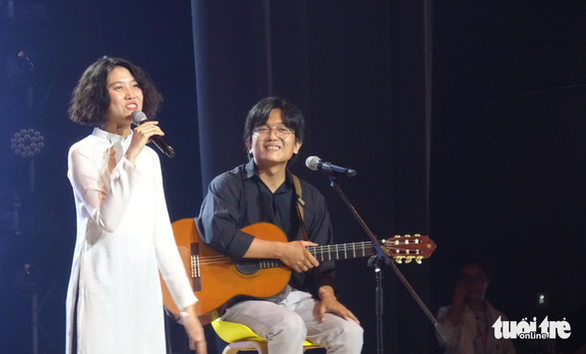 Hoang Trang and Nguyen Dong bring "new life" to Trinh music through the songs "What do we see tonight" and "Rebuild people, rebuild houses" – Photo: PHUONG NAM
Music night Sooner than Vietnam close with the song Let's love each other.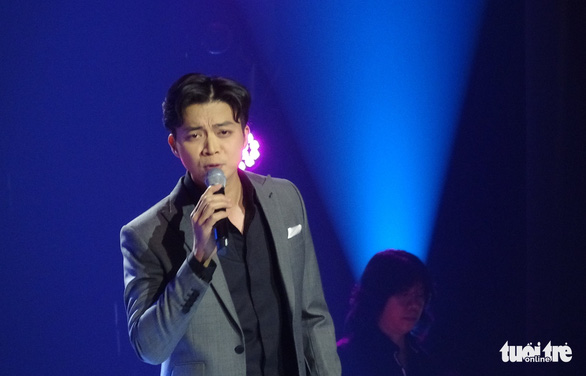 Singer Lan Nha was loved by many audiences when he performed Trinh music – Photo: PHUONG NAM
With the consent of musician Trinh Cong Son's family, Van Lang University has named the school's large hall the hall of Trinh Cong Son.
In September 2019, Van Lang University and musician Trinh Cong Son's family held a music night Open Arms launch the first Trinh Cong Son hall in Vietnam.
.